As luxury travel experts we take pride in our extensive range of international holiday destinations.
From the Mediterranean to the mountains, tropics, Arctic Circle, the African continent, the British Isles and more, we have something for every occasion and every season. Below we have shared some of our favourite properties and destinations that should be added to your list for 2023 (and beyond).
Our friendly and expert team are here to plan, guide, hand-hold, bespoke and book every element for you. Get in touch to stop dreaming and start planning…
Where do you want to go first?

52% of you voted Villas as your number one accommodation type in the sun for 2023, so it's only right we start here.
For many of us, there is no better way to spend a week away than in a luxury Mediterranean villa with friends or family all under one roof. A home from home but with balmy evenings; azure sea views and olive groves; your very own infinity pool; al fresco wining and dining; your beds made and dishwasher emptied; and absolutely no agenda apart from which taverna to go to for lunch.
We have a diverse collection of visited and approved self-catered and catered villas across the Med. Whether you're looking for beach-side, countryside, hill-top, modern, traditional, intimate, multi-gen or party pad, we have them all. All come with our dedicated and complimentary concierge service, and our trusted partner teams look after your every need while you're busy getting into the Mediterranean holiday spirit.

There is one downside to a villa holiday though…due to their popularity, they fly out the door in January (if they haven't already), particularly the peak holiday weeks, so we cannot emphasise enough the importance of setting aside some time to get booking early.
We know it's a minefield when seeking the perfect villa, so Gemma and the team are poised and ready to help guide you in the direction of a villa that is just right for you…

For those of you who aren't familiar with our ski chalet service… we have been doing this since 2006 and it was born from a love of skiing, great food and offering a service that made people happy. Over the 16 years, we have evolved to become one of the most established chalet companies in Méribel, specialising in highly personalised and gourmet service.

All of our 10 chalets are based in Méribel, just metres from the slopes. We offer both catered and self-catered services with all of the extra details. Our chalet holidays come with our dedicated concierge and driver, expert knowledge, friendliest of service, delicious food, and lots more.

One too many brussels or vin chauds over the festive season? Need to get your mind and body into the swing of the new year? Well, we have just the ticket!
Our wonderful friends at The Body Camp are top of our list for a reset, recharge and restore this year. So much so, Philippa and Holly have been twice, loved it and are trying to find a window to squeeze in another trip as soon as possible.
A week here is a fully immersive experience that pushes you to your physical and emotional limits, but it is wholly transformative and we couldn't recommend it more highly. Your stay will be full of digital detoxing, dancing, burpees, downward dogs, 80s, new friends, breathtaking Balearic scenery, 'you' time, mindfulness, the MOST sensational vegan food, and many many LOLS. We guarantee you will come away feeling stronger, healthier, happy, clearer, energised, and ready to face whatever 2023 throws at you.

The Body Camp team are the most friendly bunch and utterly inclusive, so whether you're travelling with friends, family or on your own you will feel right at home (minus the coffee and wine!). Rooms are available on a single or shared occupancy basis in their beautifully restored Mallorcan country home. Accommodation, food, drinks, cookery classes, and all sessions are included. PLUS they have a 20% offer until February, so now is your moment to just do it! We might see you there!

Gemma fell in love with Sweden when she visited in September. So close yet so utterly different with a sense of wild space and nature; vast snow-covered landscapes; open and empty roads lined with thick pine forests; cool cities and remote villages; modern yet authentic service; and cuisine that is true to its heritage and champions all things local. It's no wonder she's already planning her return.
Sweden offers a holiday year-round from every thinkable snow-themed activity available during winter, to lakeside cabin stays with cold water swims, saunas, BBQs and schnapps drinking late into the midnight summer sun. We recommend it for a family 'experience' holiday seeing the snowy sights, husky sledding, reindeer and moose spotting in magical Lapland. For adults, it offers something truly special with remote lodges, activities a-plenty, beautiful spas and a culinary experience like no other.

If you are one of the 25% of travellers looking to travel somewhere in the next 3 months then Sweden offers an 'other worldly' holiday only a short hop away from the UK. And if you're dreaming of snow then you'll find it here, and you can cross-country or Alpine ski until your heart's content.
Gemma would love to help you plan your Nordic adventure, whether it be a weekend stay or a longer itinerary including a couple of nights in Stockholm before heading north.
Early Bird Offers: F&P Family Favourites

Another reason to get a wriggle on with your 2023 holiday plans is to take advantage of some brilliant Early Bird offers.
We thought we'd start with our Mediterranean family hotels as these are filling up fast over the peak weeks. Scroll through for some of our 'F&P Family Favourites' in the Med with as much as 20% off and savings of £1000 plus! *T&Cs apply.
Our family holidays aren't just for the kids! With most of us being mums at F&P, we know the importance of a holiday that works for both children and parents alike. Ensuring there is plenty to do as a family whilst being able to take the 'time out' you need guilt-free knowing that your children are in safe and happy hands. A morning swim or SUP, spot of tennis, spa treatment, lingering lunch or simply finding a quiet beach spot to read a book. Whilst the hotels that 'have it all' for families will always be bigger in size, we work hard at seeking out those that are more boutique in feel with all of the necessary facilities, but not at the expense of space and a truly personal experience.
Why stay in one of our Family Favourites?
 They offer a proper break and experience for both children and the grown-ups
Every detall is taken care of and well thought out with families in mind
 All of our Mediterannean hotels are within a 4 hour flight
Each has a plethora of facilities, activites, experiences and wellness available
 The Kids' Clubs are safe and superb with brilliant entertainment for all ages
 You'll find great food and the friendliest of services here
 Each of the hotels has been visited, approved and loved by our team
Eagles Palace, Greece – 20% off book by end of February

Cretan Malia Park, Crete 15% off book by end of January

Verdura, Sicily – 10% off Book 30 days in advance

7 Pines, Sardinia – 15% off book 45 days in advance

7 Pines, Ibiza 20% off book by end of March

These are just a taster, so get in touch with the team with what makes your perfect family holiday(s) this year. We'll point you in the right direction, take away your holiday admin and let you in on our insiders' tips…
Our Top 6 Spring Destinations
If you are yet to book your spring or Easter getaway and stuck for ideas then we have selected our top 6 destinations to give you a steer. Each place is uniquely different, but offers something equally as magical for both families and adult holidays. We have a small and carefully curated collection of properties in each of destination, all of which have been visited, approved and loved by one of our travel team 🤍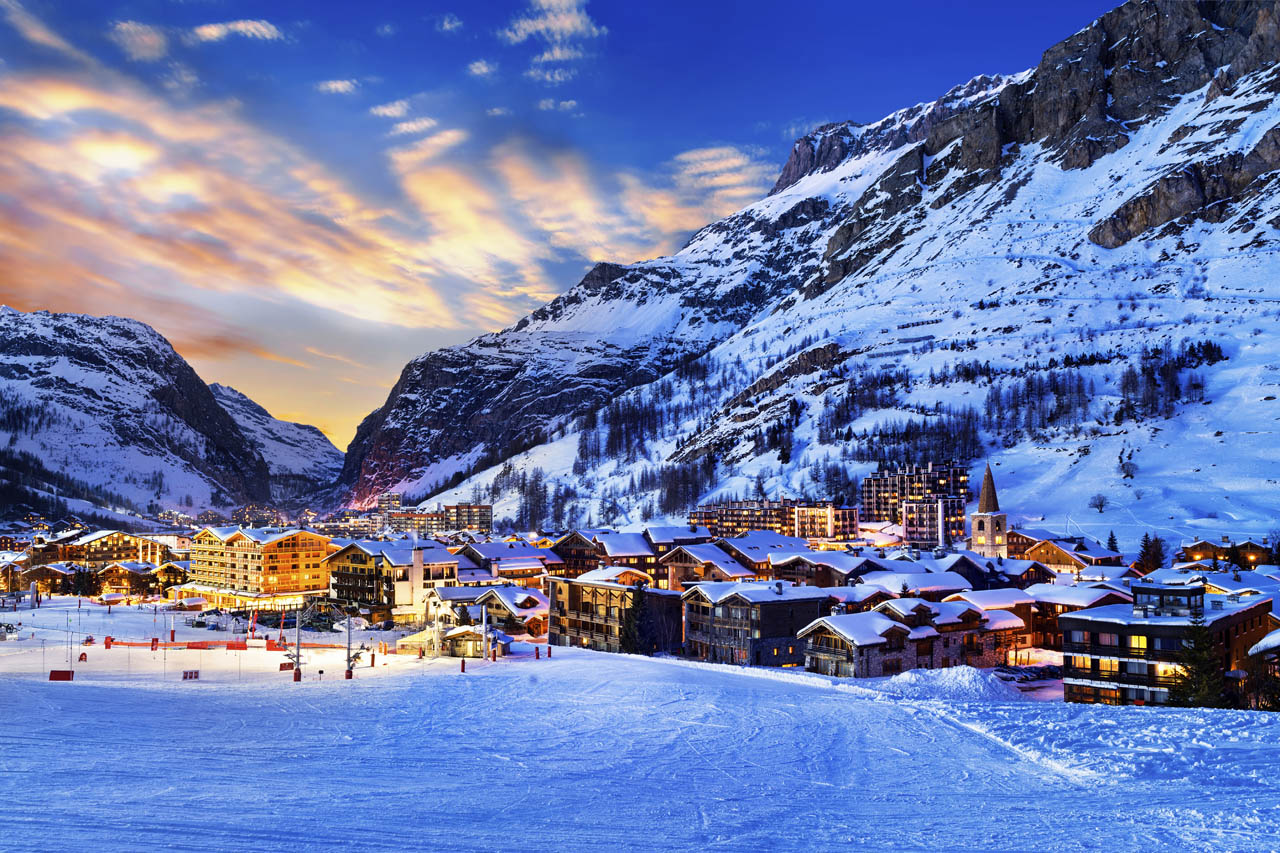 Val d'Isere
Get your last ski fix of the season in one of the highest and most popular ski resorts. A winter and summer holiday in one. Perfect for morning spring skiing, long terrace lunches, soaking in hot tubs and sunset apres.

South Africa
Heading into their autumn, days are still warm and sun kissed. Perfect for those seeking new horizons, Table Mountain ocean views, the biggest of skies, wilderness, wildlife, and wineries.

Rural Portugal
A wonderful time of year to head into the Portugese countryside. Perfect for slow days enjoying rural escapades – walking, biking, horse-riding, wining and dining from farm to fork at your own pace.

Iceland
A short hop from London and you are a world away. Perfect for those adventure, activity, nature and thrill seekers accompanied by thermal spas, culinary wonders and contemporary hospitality.

Antigua
The epitome of paradise with a beach for every day of the year. Perfectly sugary sandy beaches, coral reefs, aquamarine waters, sunshine and a warm, calm Caribbean sea.

British Hotels
Wild, ruggage and staggering beauty steeped in history. Perfect for outdoor pursuits and immersing yourself in nature without compromising on comfort and style, delicious food and drams.
Contact one of our friendly experts to start planning your getaway now!  We are on hand to provide our expert advice whether you are looking to travel near or far. Get in touch at [email protected], call +44 (0) 1306 264005 or…