With summer just around the corner, it's time to reenergise, take control of our minds and bodies… We're not just talking dreamy beach bods (oh if only) but overall wellness.
Here are some of our favourite holidays where we can guarantee you will come back feeling reinvigorated, healthier and happier, with perhaps a few sore muscles to show for it all!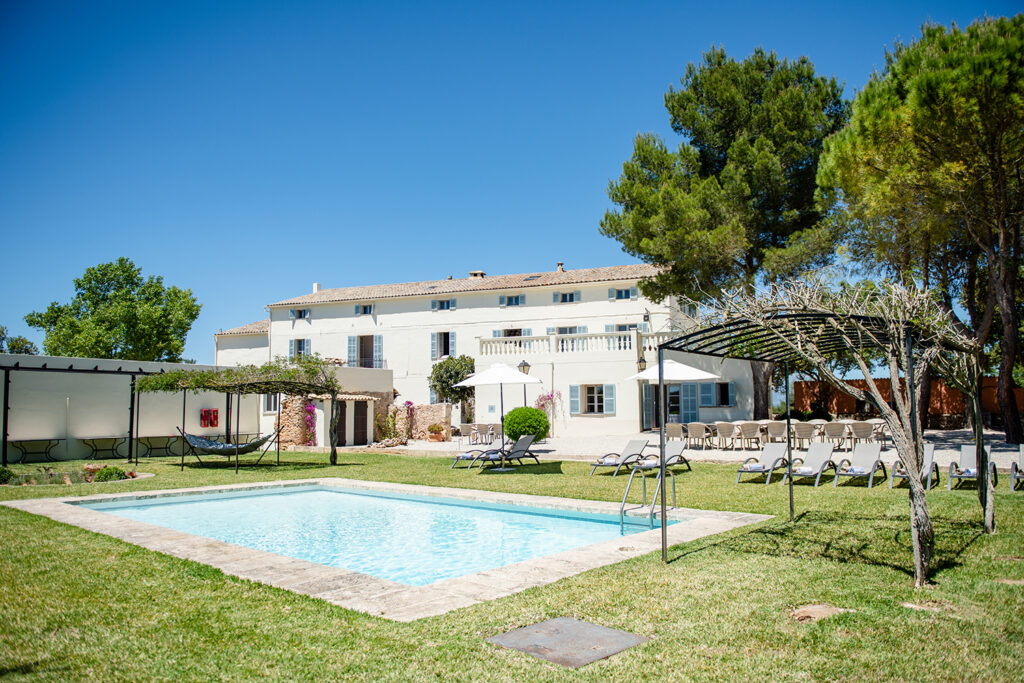 "Get fitter, feel younger, and have fun" sounds like a jolly good motto to follow!  The Body Camp is a rustic, holistic health and fitness retreat in the quiet hills of Mallorca, which puts the fun into tough workouts, meaning you will achieve goals beyond your wildest dreams.
With your own bespoke fitness regime and a whole range of activities – anything from hiking, cycling, and boxing to yoga, disco gym to breathing and life coaching – the mornings are intense but countered by lazy afternoons relaxing by the pool. And best of all, the food (you know we're obsessed) is delicious, nutritious and plant-based for optimum health and fat loss. There are even puddings!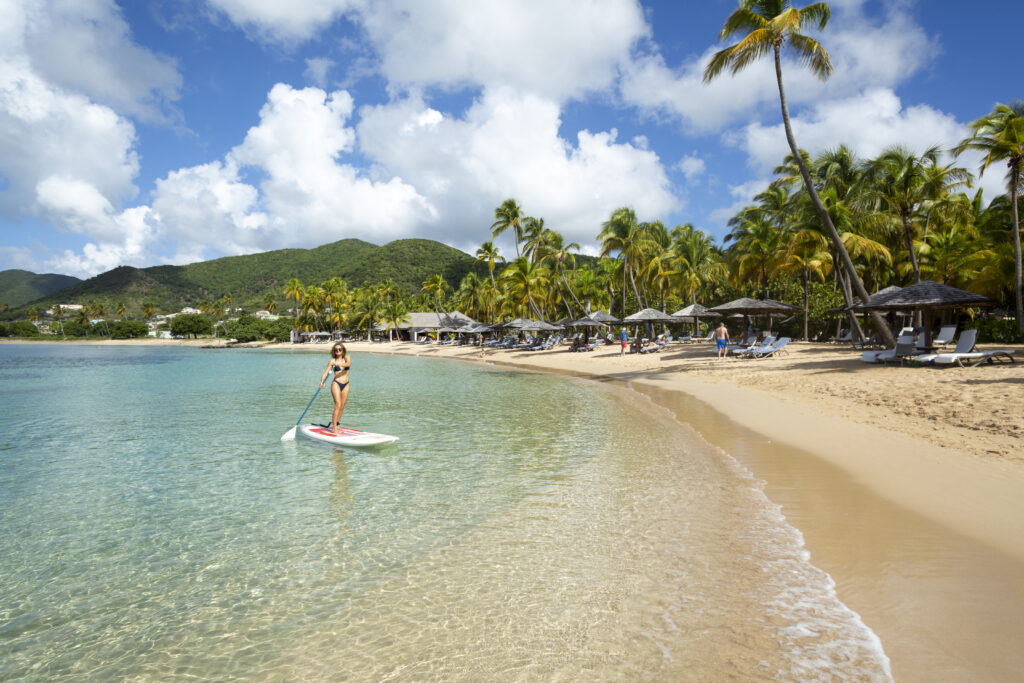 Fitness may not necessarily be what immediately springs to mind when you think of the Caribbean – but Curtain Bluff really is an incredible place to kick start your summer regime. Set within a 20-acre playground of lush tropical gardens and two beaches, it has 4 tennis courts, a mega swimming pool with two 75ft lap lanes, squash court and all sorts of other sports from sailing, water-skiing, scuba diving to sea kayaking and basketball. While the fitness centre offers yoga, Pilates, aqua aerobics, weekly power walks and body sculpting classes. And as most of the activities are included there really is no excuse!
For those looking for a more structured retreat, Curtain Bluff has three weeks dedicated to rejuvenation, relaxation and exercise for the body, mind and soul in June and July.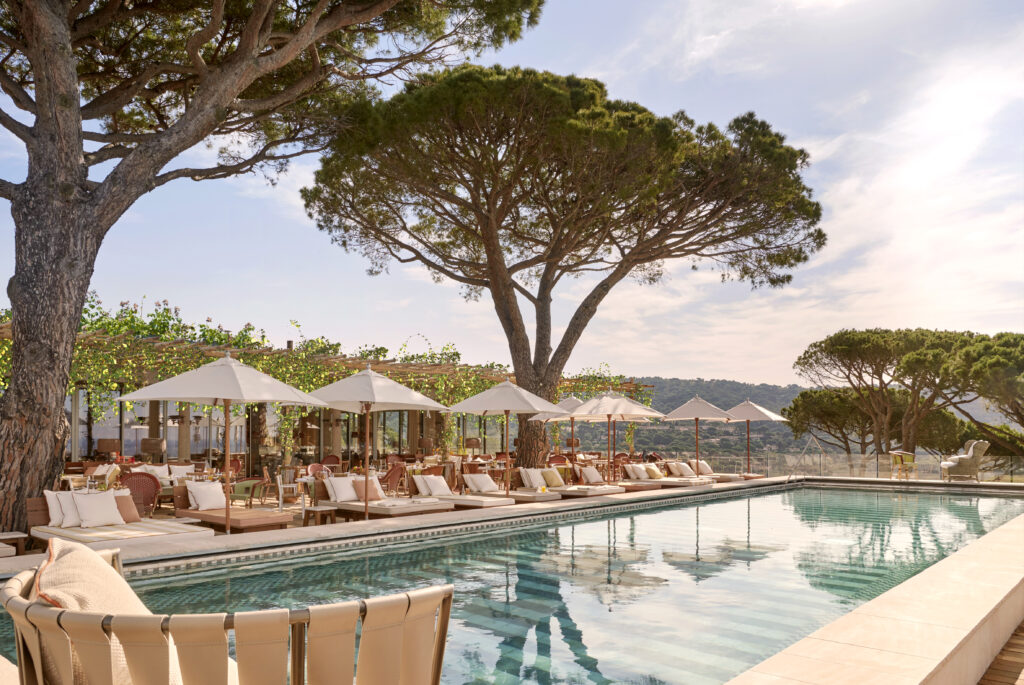 Only in St Tropez would you find this level of sophistication and glamour; five star luxury nestled into the slopes of the Gigaro hills with its own beach club and a seriously impressive health resort dedicated to weight loss, diet, sport and healthy living.
After an in depth personal consultation, your therapist will design a detailed bespoke programme including private sessions with dieticians and coaches, and a choice of over 70 activities, from yoga to aquatic sports or from indoor cycling to mountain biking.  And when it all gets too much, the twinkly lights of St Tropez are not too far away.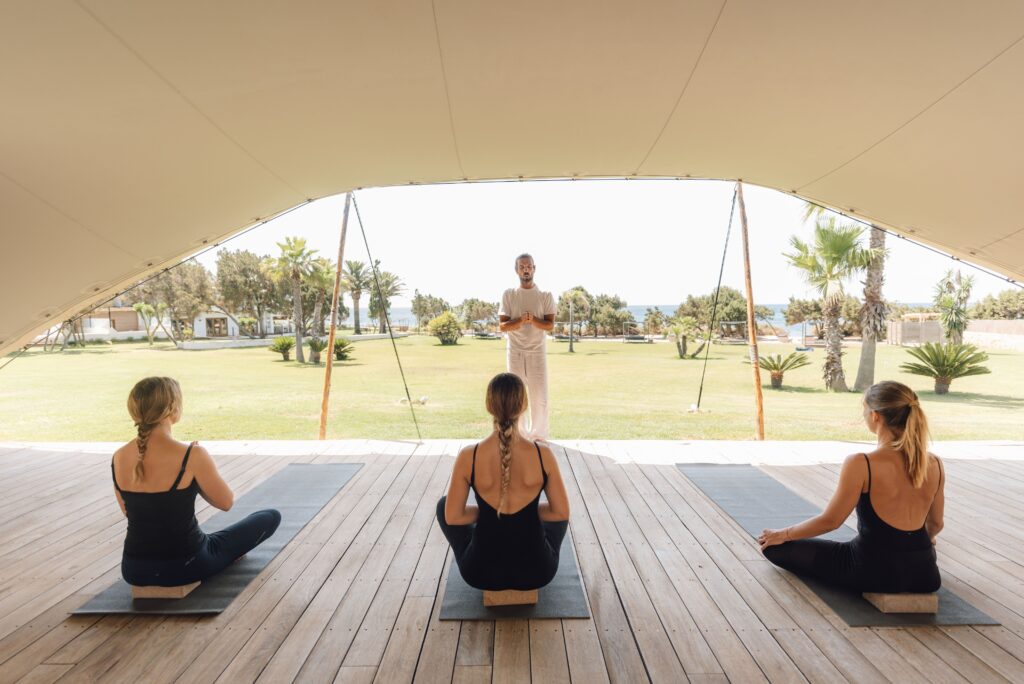 Right on one of Formentera's finest beaches, Gecko Beach Club is a laidback paradise nestled between the palms and bougainvillea, and in our opinion there couldn't be a more inspiring location to meditate, reset and refresh.
Relaxed and boho in vibe, yoga has always been the name of the game here; part of their approach to a chilled-out healthy lifestyle. There are gloriously uplifting complimentary yoga classes each morning overlooking the turquoise sea – even a 'yogapedia' to choose which yoga technique you would like to practise and from April until October there are dedicated yoga retreats, run by renowned yoga gurus, ideal for those wanting a healthier lifestyle.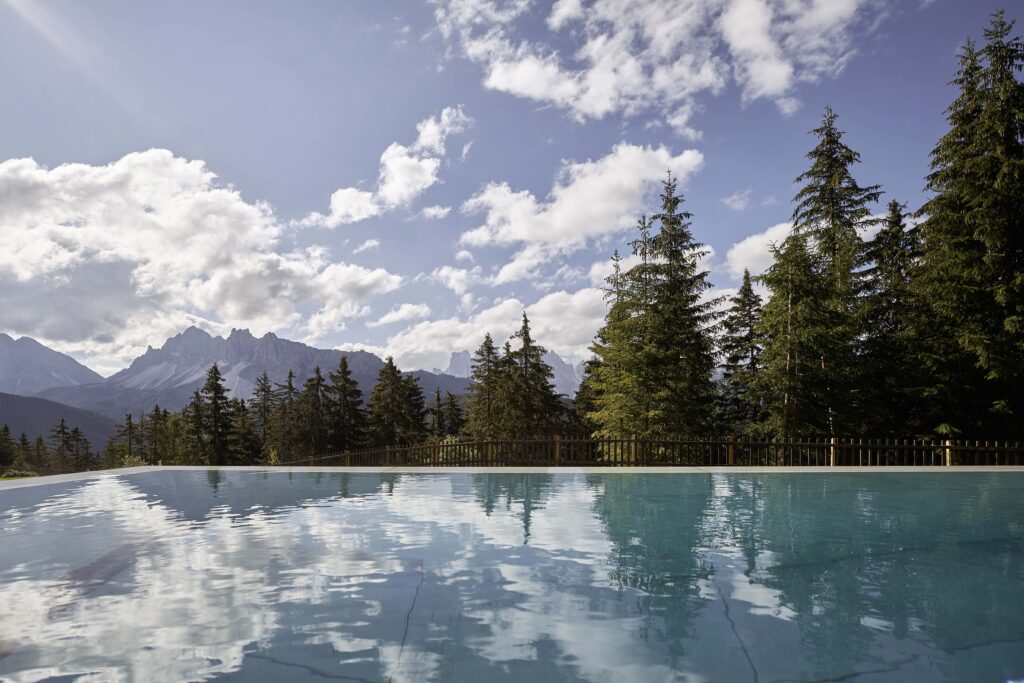 Sitting at 1,800 metres above sea level, FORESTIS is an alpine boutique wellness hotel focusing on physical and mental mindfulness. Here, they hone in on preventative and high-altitude medicine based on its four foundations; pure spring-water, fresh mountain air, many hours of sunshine and a mild climate. The gorgeous 2,000 sqm spa boasts an indoor/outdoor swimming pool, brine steam bath, Finnish, Bio and Textile saunas as well as a traditional outdoor sauna.
FORESTIS also offers dedicated 2 to 7 day wellness programmes, including immunity boosting therapy.  Complimented by time spent outdoors – whether an early morning hike to see the sun rise or a trek to the idyllic Pragser Wildsee, one of the most beautiful lakes in the Dolomites, you can't help but come back healthier and happier after all that fresh mountain air.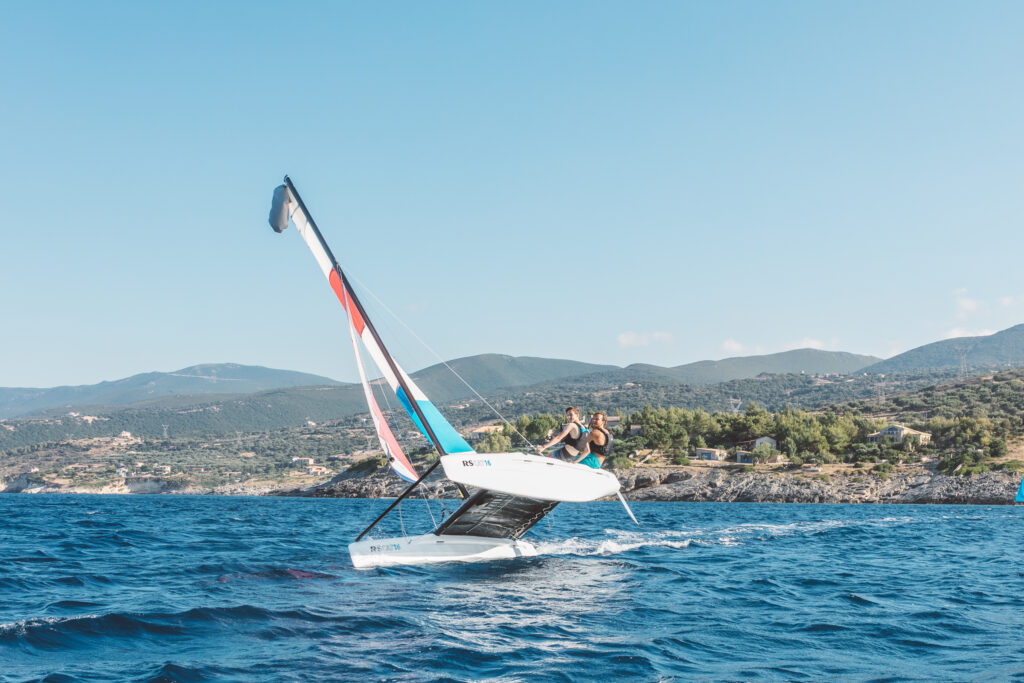 Tried, tested and loved by all, Peligoni Club has activities galore! Sailing, windsurfing, paddle boarding, kayaking, water skiing, to tennis, biking, fitness classes and a gym, there really is something for every single second of the day. There are no excuses here not to get stuck in.
You can even take part in a weekly triathlon, have private tennis lessons, or hit the gym for serious tummy toning, endorphin producing Peloton classes with OyoGO, while outside you can explore the island's winding roads on bike. And there are always those delicious wood-fired pizzas, club burgers and a glass of rose to keep your strength up – you will have definitely earnt it.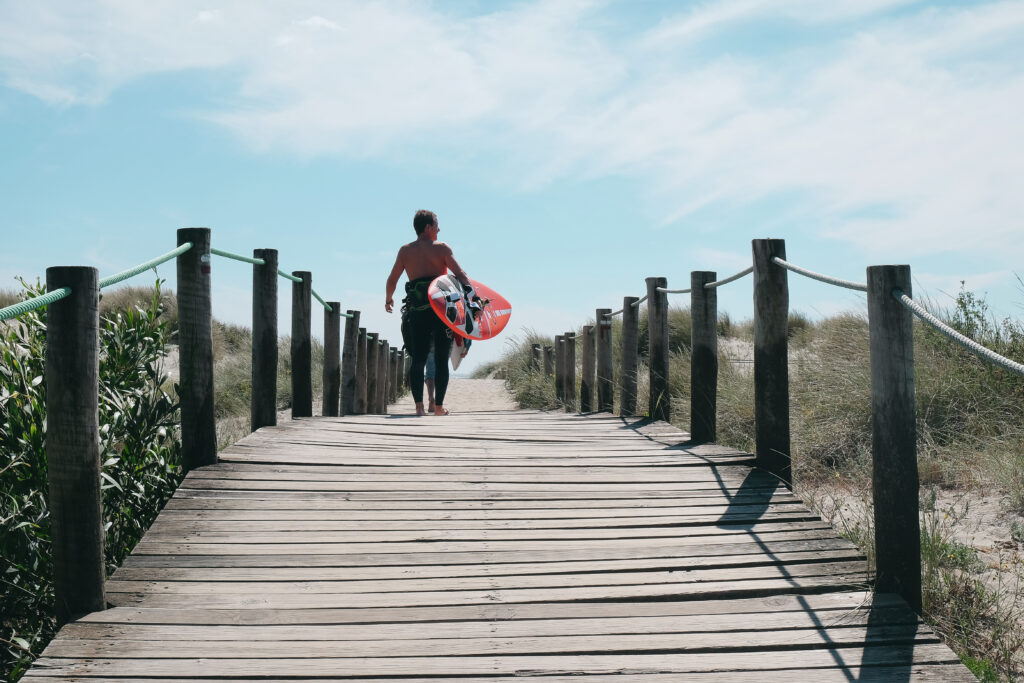 Overlooking the ocean from its pine forest setting, FeelViana is definitely one for those who love an outdoor life, tussled windswept hair and the feeling of sand between your toes.
Located on Northern Portugal's coast, Viana do Castelo – just 200m from the hotel – has great conditions for water sports all year round, whether kitesurfing, windsurfing, surfing or stand up paddleboarding – and these endorphin boosting sports are all quite simply part of everyday life here. Here you can easily combine a day out on the water with yoga back at the hotel with group or private classes on offer, as well as the option to go for more intensive 4-day retreats, designed to shake off the stresses of everyday life.