Gemma has miraculously managed to whittle down her absolute favourites and squeezed them into the below list.  These are guaranteed top notch recommendations from someone who has travelled extensively across Europe, so she really knows her stuff – from adult only blissful havens and bucolic retreats to resorts with all bells and whistles to entertain the kids… (so you don't have to)…  Gemma has something for everyone.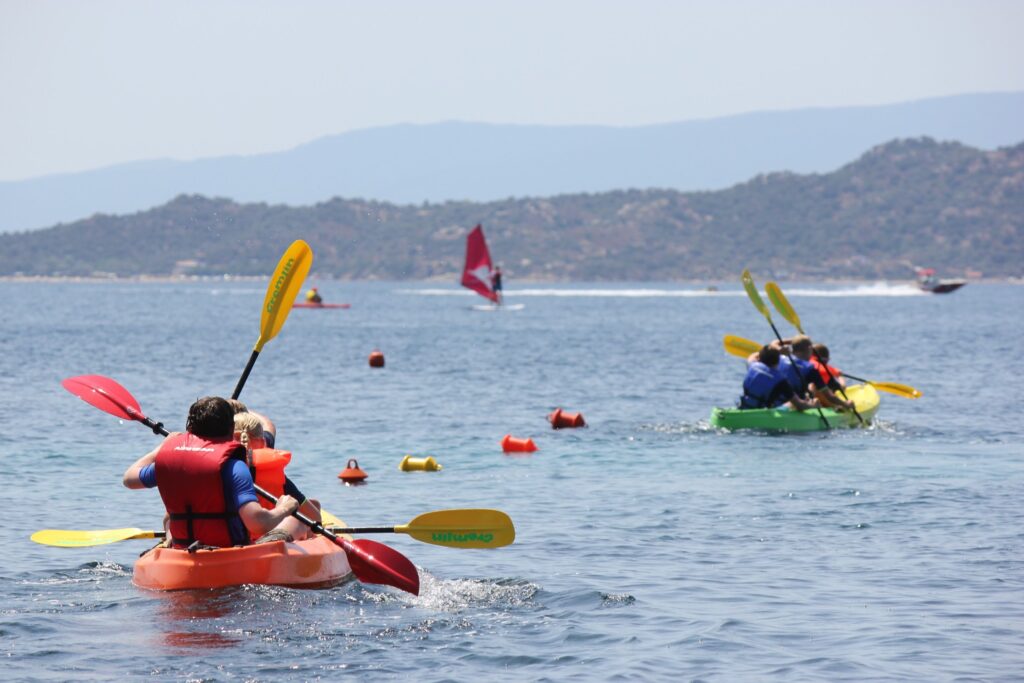 Why Gemma loves it:   Luxurious beach vibe with the tribe, this extreeemely child friendly and lovingly family-run resort is one for the water babies.  With a lengthy menu of watersports on tap for both fledglings and the more advanced there is everything from sailing, water skiing, windsurfing, kayaking, paddleboarding, wakeboarding as well as super fun speedboat trips so whizz you up the coast. The resort even has its own PADI-certified diving centre.
Why Gemma loves it:  Effortlessly cool and the epitome of laidback luxury with some of the best food in Greece – Gemma loves its authentic and deliciously unpretentious Cretan dishes, the cool taverna-style atmosphere and the inspired ice cream station … most definitely not just for kids. And its location; nestled within lush gardens and by dazzling crystal clear waters but also just round the corner from stacks of history; a 3,500 year old archaeological ruin and Palace of Knossos.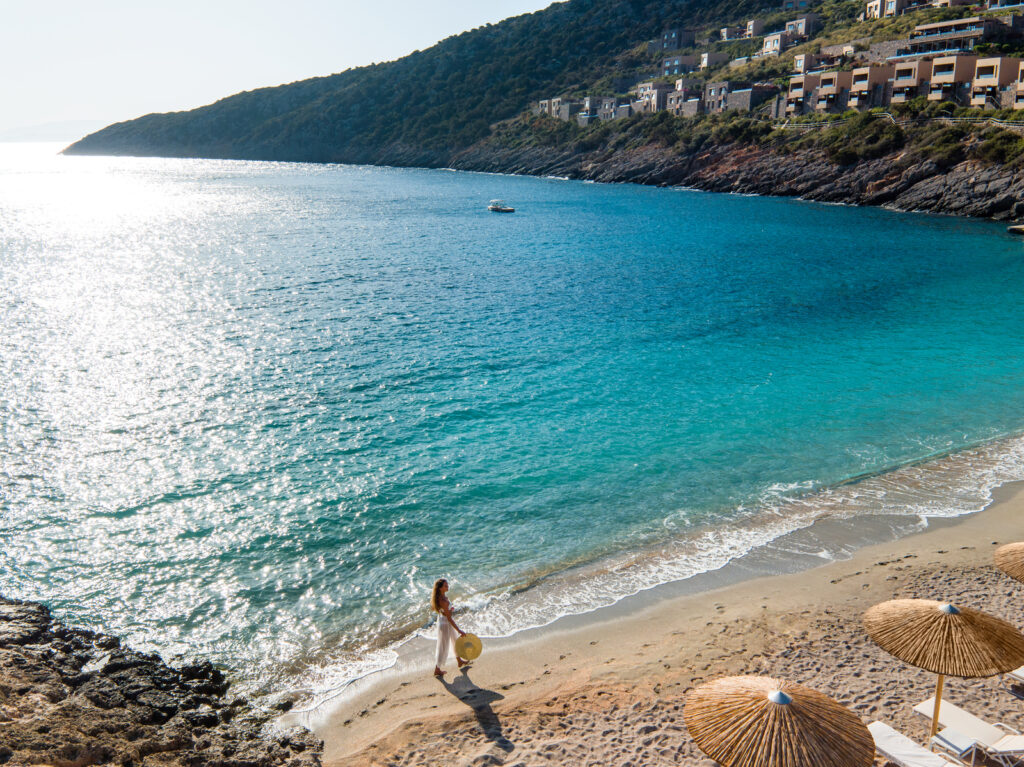 Why Gemma loves it:  The Resident's Club and the luxury the all-inclusive brings to a holiday is something else; where you can totally relax and blissfully enjoy sun lounging, water-sporting and dining without worrying about mounting hotel tabs and endless restaurant booking admin.  All this is done for you by the hotel's first-class service and dedicated concierge service who will bend over backwards and look after you as like one of their own.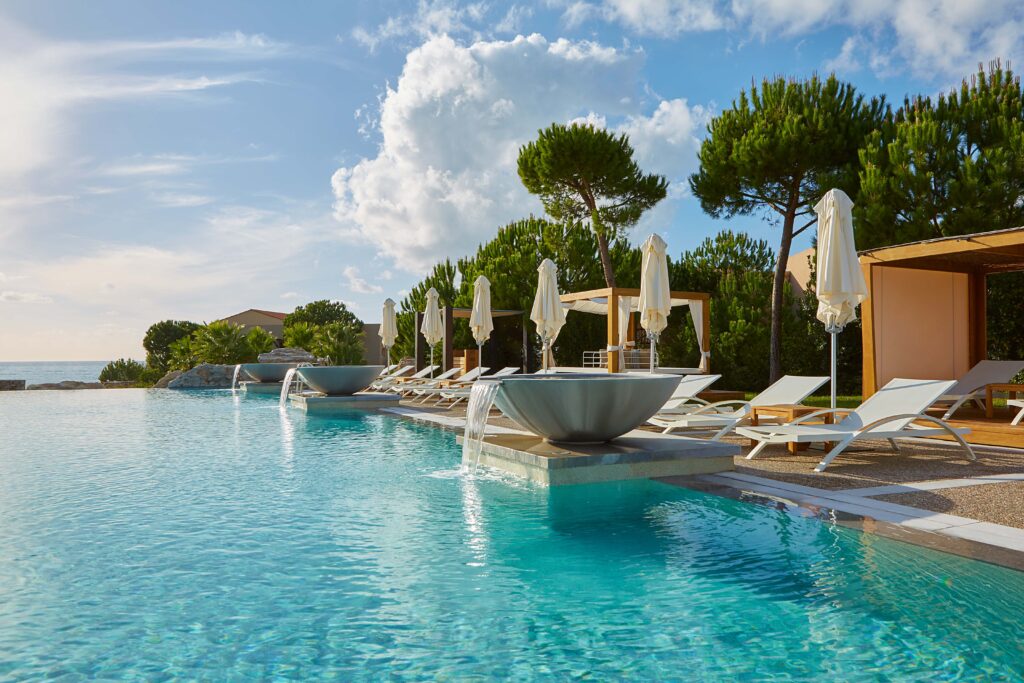 Why Gemma loves it:  What is there not to love?  Consistently voted not only one of the best hotels in Greece, but in the whole of Europe! Families will be bowled over by what's on offer and may never wish to leave – cleverly designed to feel like a seaside town, the resort has eleven superb restaurants to choose from, a long secluded beach to relax on, golf course, 10-pin bowling, aquapark, cycling, surf school, olive oil spa treatments to die for and two swimming pools to enjoy when you've done everything else.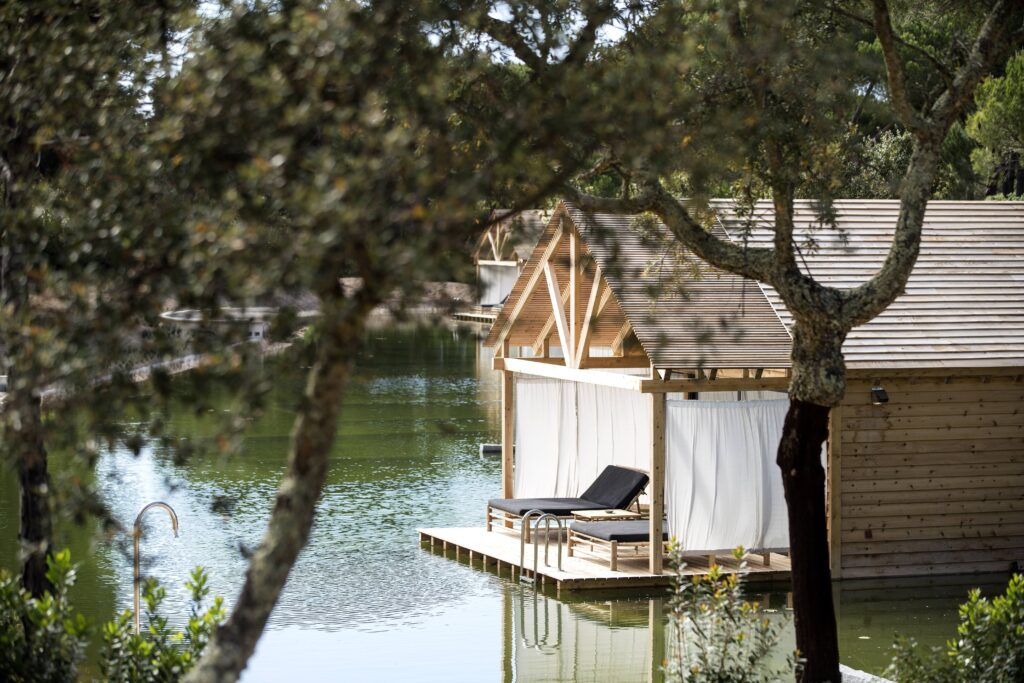 Why Gemma loves it:  Laid back luxury eco-lodge with sustainability and nature at its very core, ensconced within a 17 hectare bucolic setting, Sublime Comporta feels a million miles away from the ordinary – in fact you wouldn't be surprised to find it on the other side of the globe with its paddy fields and white sand beaches.  Yet this wilderness is only an hour south from Lisbon.  Gemma particularly loves the intimacy of the resort and the cabana style villas which come with their own private pools and fireplaces, sure to spark some romance.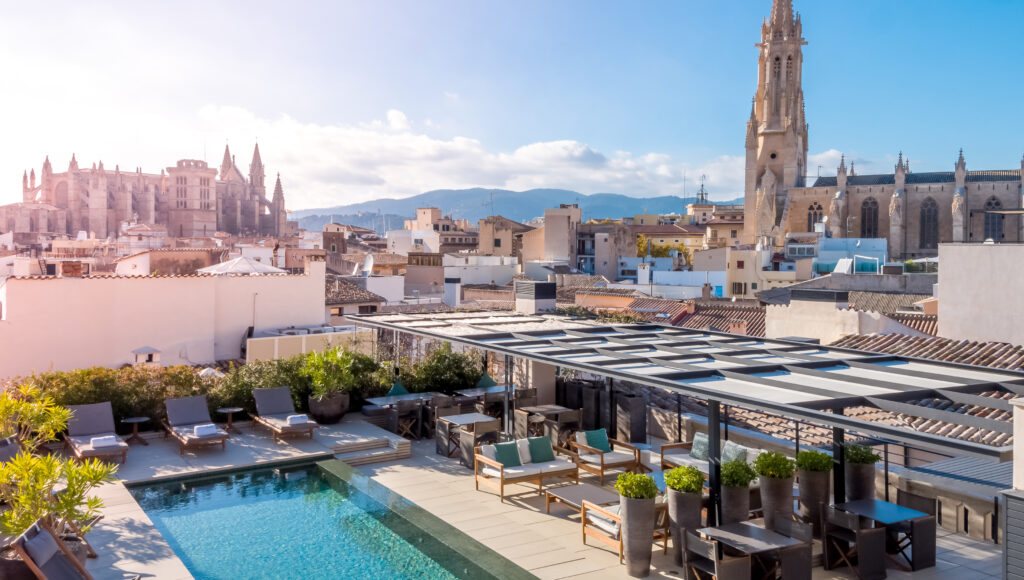 Why Gemma loves it:  For its super cool rooftop pool!  Hidden away at the top of this elegant 19th century mansion in the heart of Palma's old quarter, you will discover a secret terrace with sleek rooftop pool, sun loungers and trendy bar, where you can kick back and soak up the buzz of the city from afar.  As night falls, it's time to sip sophisticated cocktails or guzzle on delicious sushi whilst looking over the sparkling lights of the old quarter and glittering sea beyond. There is simply no better base in Palma.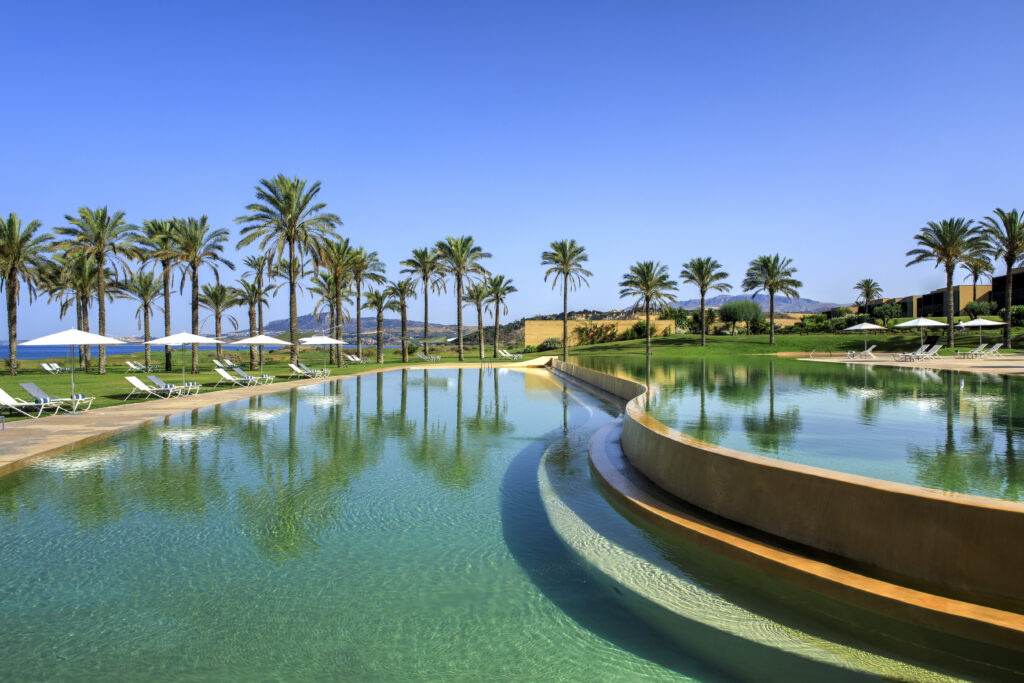 Why Gemma loves it:  For its sports – from golf lessons on one of their two 18-hole championship golf courses, the Juventus Academy during the summer for budding football stars, The Sunball Tennis Academy with tournaments throughout the year, or indeed the 60m swimming pool for some serious laps (one of the largest in Europe) – Verdura Resort doesn't do sport by halves!  And the fact that their Kid's Club is free – and exceptional – means little ones can have their own fun too.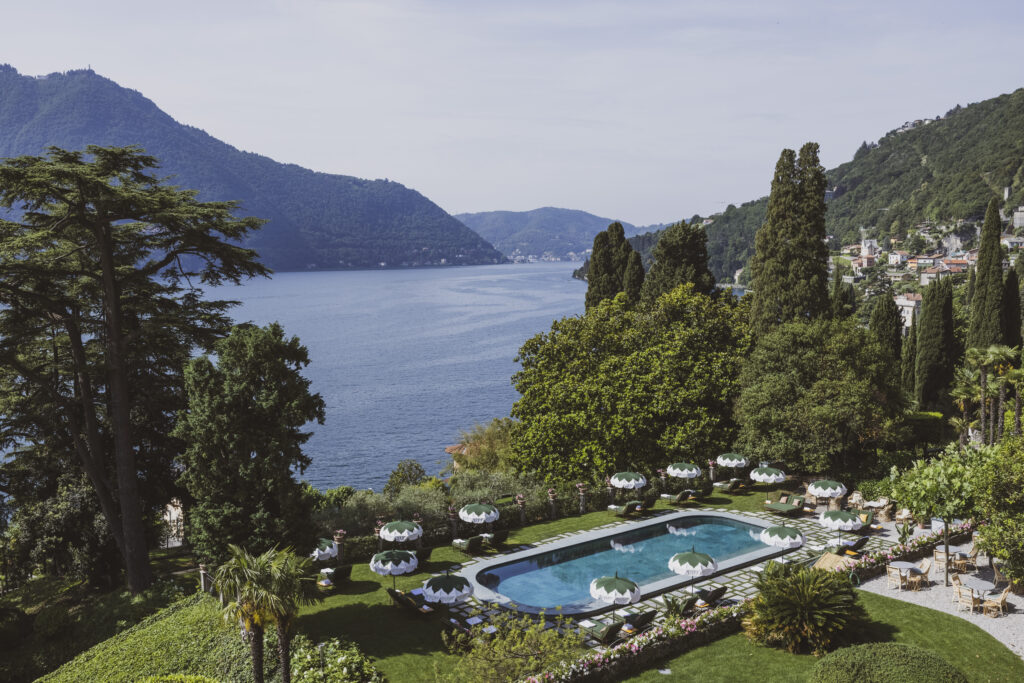 Why Gemma loves it:  Luxurious lakeside living at its best; Passalacqua is an ideal spot for slowing down and unwinding in a peaceful setting, lazing by the hotel pool, strolling by the lake or launching off by boat from its private jetty.  With only 24 rooms and suites, Passalacqua is intimate in feel and with immaculate attention to detail to capture the aristocratic living of past with hand-painted silk wallpaper, Murano glass chandeliers, sumptuous Persian rugs and decadent gilded mirrors.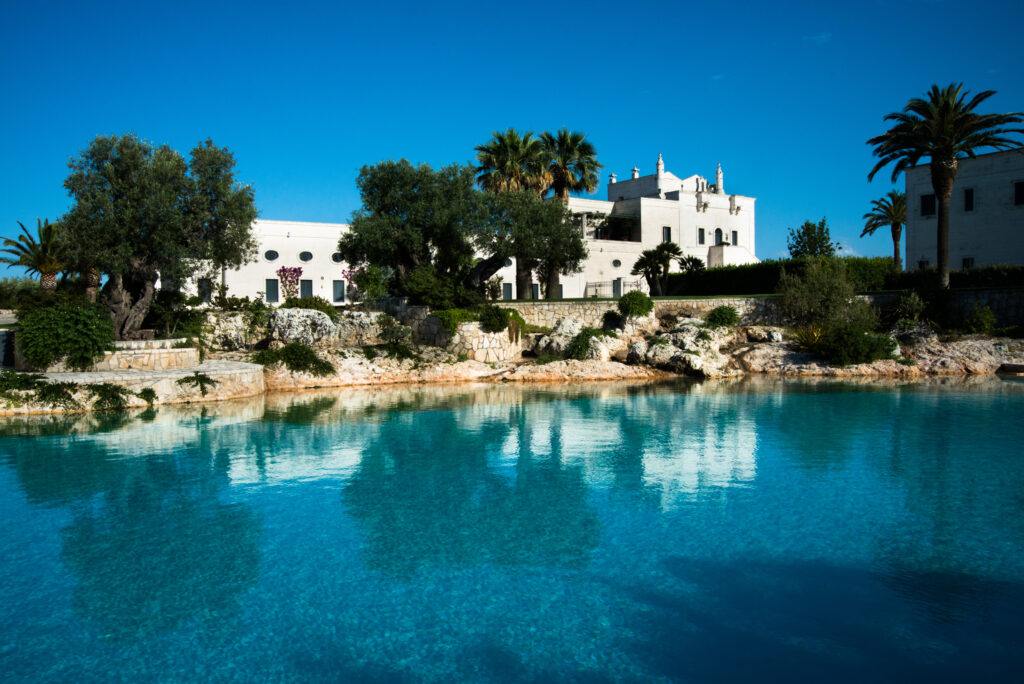 Why Gemma loves it:  A grown up retreat means you can expect a luxey, peaceful and sophisticated haven where you can relax in absolute serenity, and this former 14th century watch tower exudes all of this in bucket loads.  Surrounded by ancient olive trees and the Adriatic beyond, there are plenty of places to unwind, from the vast seawater lagoon pool to the impressive spa, which uses ancient healing rituals to cure and revitalize. And the fact the Masseria grows much of its own ingredients – as well as producing its own olive oil – really is the icing on the cake.
Why Gemma loves it:  This version of Ibiza Gemma loves: laid back and boho chic! Nestled into the western cliffs surrounded by fragrant pines with sensational views across to the island of Es Vedra and a 200-metre meander down to the beach, location really is everything here.  And possibly the best place on the island to admire the famous Ibizan sunset is The Cone Club, which magically manages to capture the essence of Ibiza with gentle DJ beats welcoming in the sunset, while you can tuck into delicious tapas and sip on the hotel's signature Cava Sangria.
Contact Gemma to start planning your European getaway now!