Inspired by Gemma's recent holiday to Portugal, we've put together an itinerary covering some of our favourite spots within this beautiful country. 
From the glorious weather to the stunning variety of different landscapes, Portugal is a land of wonder, sunshine and activities. A visit here is sure to be unforgettable. We have put together an itinerary that covers some of our favourite destinations in Portugal. Stay a week or ten days and travel from city to coast to inland, staying at our hand-picked properties, whilst sampling local delicacies and discovering the vibrant culture.
Discover Portugal with us!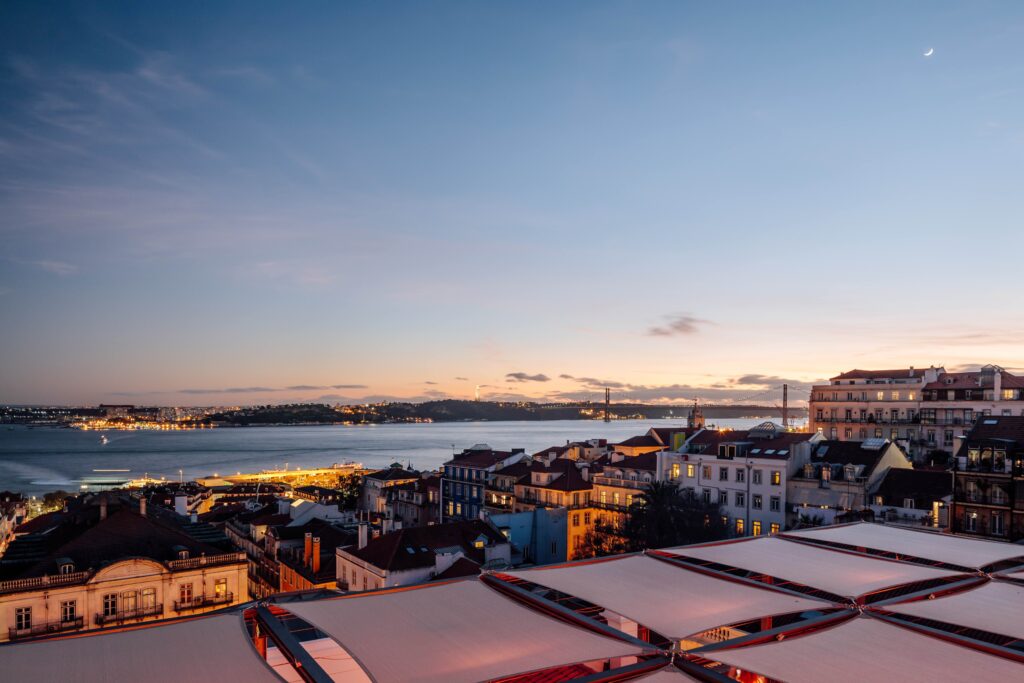 The best places to visit in Portugal
Start in Lisbon
No holiday in Portugal would be complete without exploring the country's buzzing capital. Take to the streets and wander, discovering viewpoints scattered across the city, the intriguing blend of architectural styles, or the enormous Tejo estuary surrounded by bustling cafés and restaurants. It's also a foodie's wonderland!
One unique and unmissable site in Lisbon is the LX Factory. Perched on the water's edge, this renovated former-factory now functions as a thriving attraction, offering everything from restaurants and bars to galleries, bookshops, and other concept shops. It's an exciting place to have supper, as youth and street culture come alive and the nightlife blossoms. One of our favourite restaurants here is La Cantina, serving traditional Portuguese food from their wood oven.
If food is your focus, the Baixa District is the place to be. All manner of shops and restaurants line the streets, offering local delicacies. A 24-hour public transport ticket can help you get around, for just €6, or you can even ride tuk tuks! Whilst you're here, make sure to sample some pastéis de nata, a traditional Portuguese custard tart. You might also need a bica, a shot of strong espresso, to keep yourself going!
Whilst in Lisbon, there's no better place to stay than Bairro Àlto. Standing above the fashionable district for which it was named, we love this hotel for the wonderful mixture of tradition and luxury. Perfectly suited to roam the lively streets, rooftop dining also offers unparalleled views above the city.
Sintra is another charming Portuguese town worth a visit. A convenient day-trip from Lisbon, it can also be the perfect detour on your return to the airport.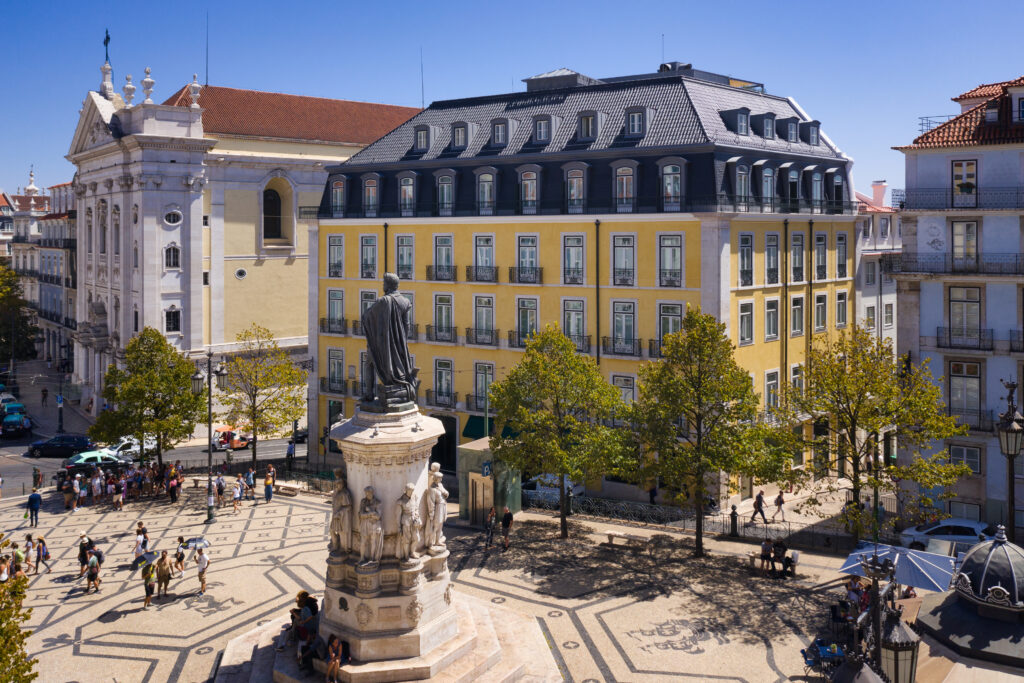 Drive south to Comporta
Extend your holiday in Portugal by driving roughly an hour south of Lisbon. The keen-eyed will spot large storks resting on electrical posts as you travel! This route also involves crossing the iconic and scenic Ponte 25 de Abril suspension bridge, soaring above the Tejo estuary. It also allows you to reach Sublime Comporta, another special hotel.
As the name suggests, Sublime is amazing. Sandwiched between miles of empty, white sandy beaches, rice fields, and the Sado River, it feels plucked from a dream. Respect for nature and sustainability is a core part of their mission, without compromising on luxury. Time slows, as you explore the 17-acre estate on foot or by bike, relax and re-energise in a private yoga session, or discover the region's rich culture. If you're lucky, you might even spot dolphins if you take a boat out onto the waves!
Should you carve out some time to visit Comporta, you'll find a number of brilliant shops and restaurants. 5entidos stands above the crowd, with indoor and outdoor dining, and a fascinating upstairs floor highlighted crafts and national commerce. That's not forgetting, of course, their amazing sushi too!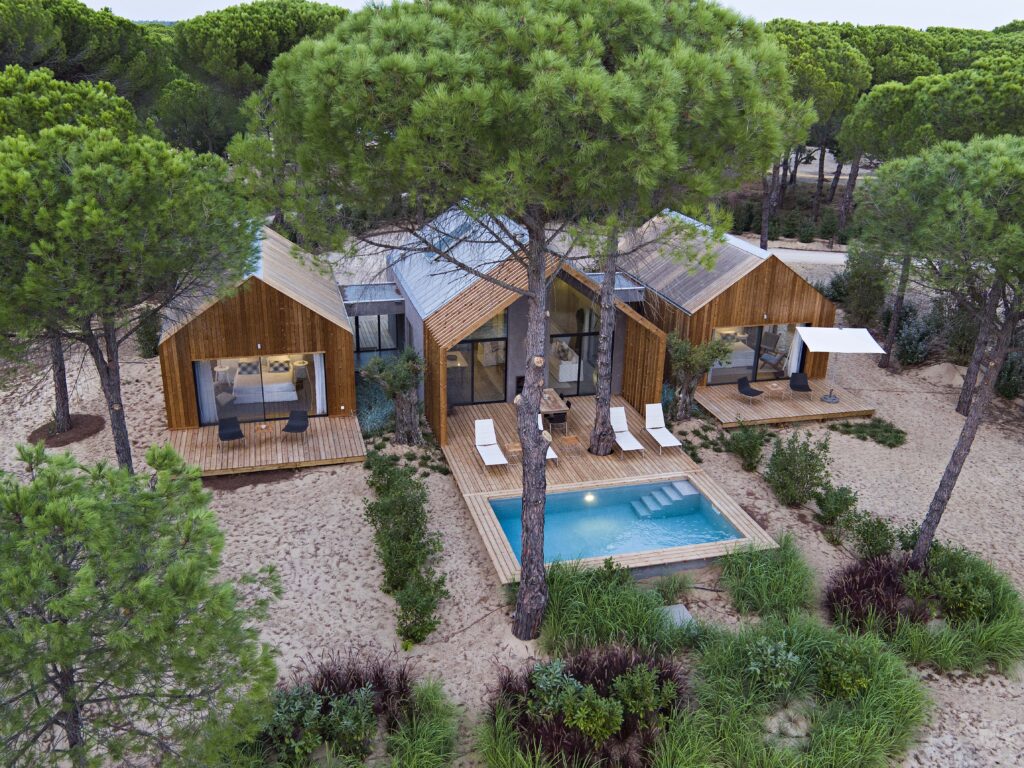 Wind through Alentejo
Meandering inland, uncover more of the laid-back Alentejo region with roughly 90 minutes of driving from Comporta, and is one of the best places to visit in Portugal. You can also stop in the glorious town of Evora, a UNESCO World Heritage site, for lunch. Beautiful, and majestically timeless, Evora is worthy of becoming a focus point of your holiday to Portugal.
However, we simply have to celebrate São Lourenço do Barrocal. This exquisite gem is a renovated, rural farmhouse estate nestled in 780 hectares of sprawling wilderness, vineyards, and olive groves. Stunning and secluded, you'll forget your worries by day, and by absorbed by the Milky Way-dominated night sky. The Barn Cottages are a fantastic addition. With fully-equipped kitchens, you can combine eating at the hotel's magnificent restaurants, and tucking into local produce on your own terrace.
Dining at São Lourenço do Barrocal is wonderful, utilising a farm-to-fork mentality. Ingredients are sourced from the estate to ensure each dish is fresh and full of flavour. When visiting the restaurant, make sure to ask for a table on the garden side too. To sample a very special, local delicacy, try their 'Bacalhau, chícharos de Sacaios e pezinhos de coentrada'. This adventurous dish, Cod, 'chicharos' from Sacaios, and pig trotters, will delight the senses!
As the evening draws in, you'll find the hotel takes full advantage of a staggering sunset vista, serving delicious cocktails by the fire pit. Alternatively, they also bottle their own wine, brilliantly capturing the region's essence.
To fully immerse yourself in indulgent relaxation, São Lourenço do Barrocal also has a lovely spa, or gym to inject some pulse-raising. To make the most of the wonderful estate, we recommend taking out their bikes for a ride. You can even book horse riding lessons with a fantastic Argentinian instructor (who made quite the impression on Gemma!).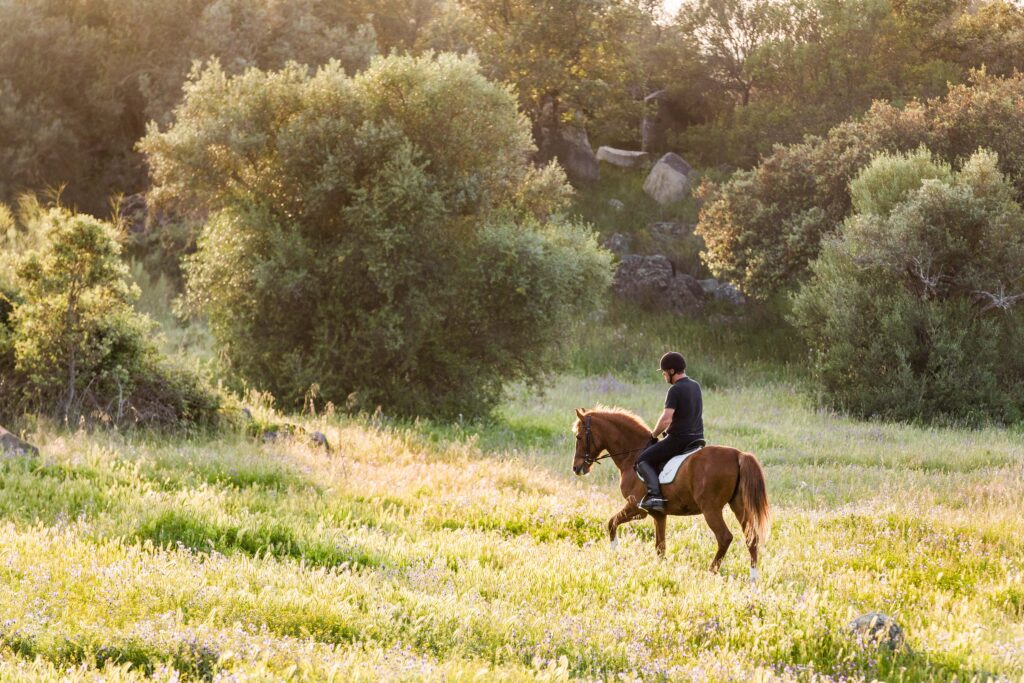 Climb northwards
No holiday in Portugal would be complete without an adventure north to an enchanted spot along the coast. Requiring a little under three hours of driving, it's absolutely worth the wait.
Exemplifying the unpretentious yet luxurious atmosphere of this stretch is Areias de Seixo, a beautifully-designed hotel mirroring its paradisical surroundings. There's little on earth more relaxing than their yoga sessions. Enveloped by silence, you'll be able to hear nothing but your own thoughts! Stretch your legs with a picnic on the beach, recline in their spa, and find time for the delectable grilled Iberian pork from Noah's Beach House!
There's a true moment of clarity in the mornings. Before breakfast, amble down to the coast and watch the fishermen beside the calm waters. In the perfect embodiment of time standing still, you can feel the deep connection with the land.
From Areias, Lisbon airport is under an hour's drive with wonderfully scenic views, concluding the perfect trip in Portugal.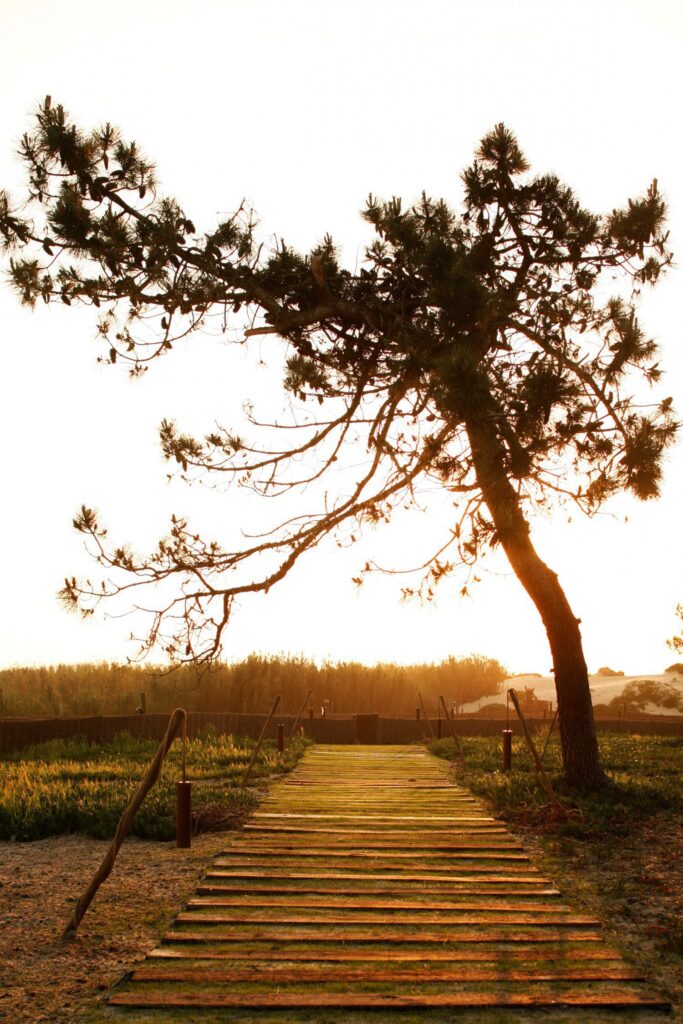 Top foodie tips during your holiday in Portugal
Make sure you try all of Portugal's food specialties!
Wherever possible, our properties rely upon local ingredients and follow the seasonal harvest, to ensure food is deliciously fresh. Generally, Portugal is known for seafood specialties, like octopus, which are simply divine.
Whilst in Lisbon, you'll have to try Ginjinha, too. A sweet liqueur made from sour cherries and ginja berries infused in alcohol, and is especially nice when flavoured with cinnamon.
Seek out Caldo Verde, an iconic taste of Portugal. A green soup-stew constructed from potatoes and chorizo makes for a wonderfully filling meal. It might be worth testing a few of these dishes, since the specific green ingredients vary depending on your chef.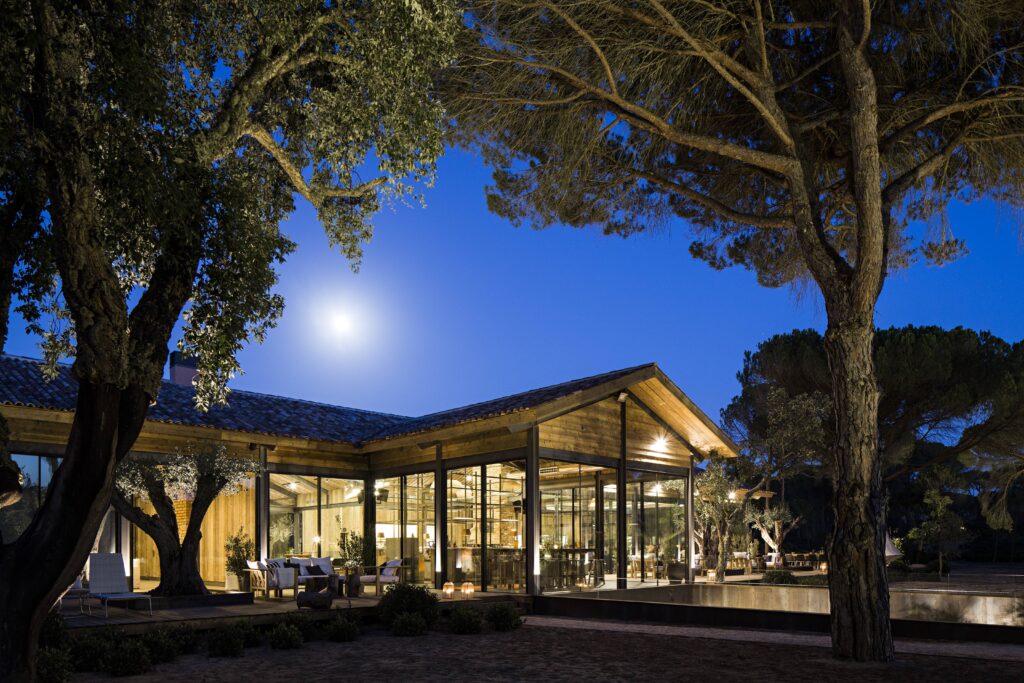 Plan your visit to Portugal today
Speak with one of our friendly experts to help plan your holiday in Portugal! Chat with either Philippa or Gemma (01306 264 005), or send us an email ([email protected]).