With a holiday for every month of the year, let us be your go-to for year round travel. This month, we have rounded up a few of our top picks for where to go on holiday in September for that Mediterranean sun.
The high heat of the summer days may be over by the time September comes around, but panic not, we honestly think it is one of the best months to explore the Mediterranean for a final boost of Vitamin Sea.
With temperatures in mid-to-high 20s and quieter beaches, travelling outside of the busy school holidays is perfect for young families or for a peaceful grownup escape. Best of all, by avoiding peak season you are avoiding peak rates (shhh… don't tell the sales team!)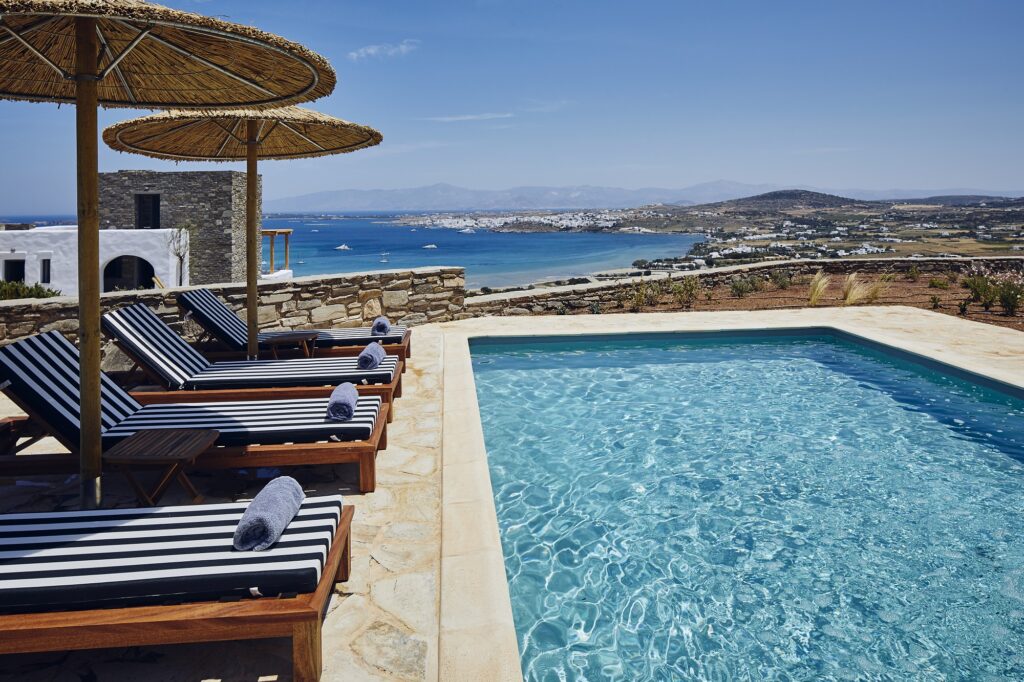 Think 'Mamma Mia' style crystal clear waters, secret coves, whitewashed villas and welcoming locals. Greece is our favourite place for leaving the everyday behind.
Why we love Greece in September: While the days are still hot and the sea warm enough to swim in, what we love most about September and the tail end of the summer season is the tranquility. This is the Greece of our childhood, the Greece that was before the masses.
We have fallen in love with both Paros and Meganisi – a dreamy combination of pristine beaches and lush nature. Enjoy a stay at stunning wellness hotel The Rooster Antiparos, or one of our luxury villas if you'd rather have your own private holiday haven.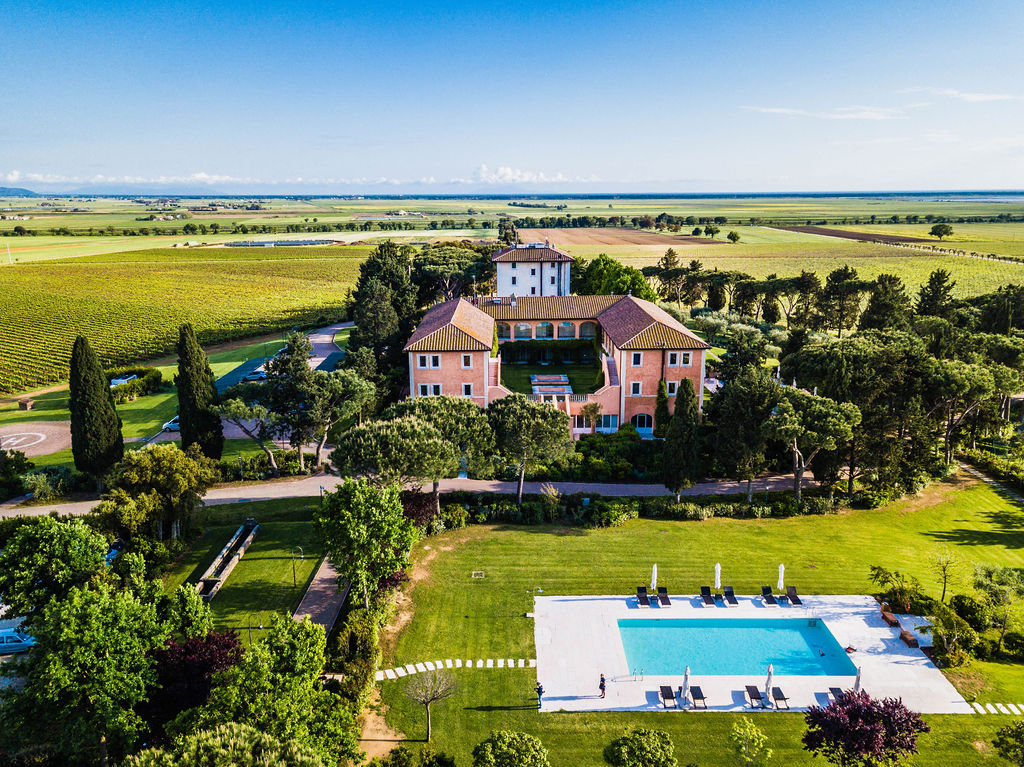 There's something about Italy that soothes the soul; art, history, romance and passion at every corner, and fantastic food and wine.
Why we love Italy in September:  September marks the start of the harvest and as you know by now, we are obsessed by good food and quaffable wines.
Tuscany is all about food and wine festivals in September. Boutique hotel L'Andana is the perfect base for exploring this renowned region, surrounded by hectares of vineyards. Alternatively enjoy the harvest season in Puglia, responsible for producing a whopping 40% of Italy's olive oil and a large amount of wine. And we can't recommend Borgo Egnazia enough – a stunning converted farm in the heart of the Apulian countryside.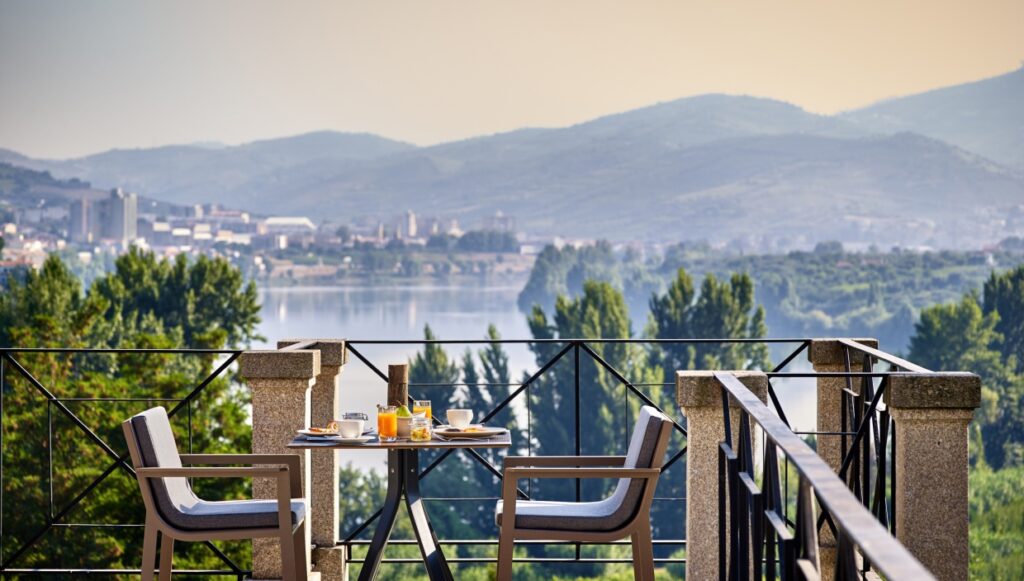 Dreaming of long stretches of sandy beaches, rolling hills or sleepy fishing villages, then Portugal is the place for you.
Why we love Portugal in September: With some of the highest temperatures in Europe at this time of year, the Algarve is the perfect place for a last minute summer dash and quick top up tan.
For those with pre-school children, we thoroughly recommend Hotel Martinhal in the laid back town of Sagres – it's great for switching off and soaking up that sizzling sun or for getting stuck into a range of water sports. While a little further North you will reach the wine country where the grape harvest is in full swing at this time of year. Six Senses Douro Valley is the most charming spot for wine lovers wanting to taste and learn about port and wine.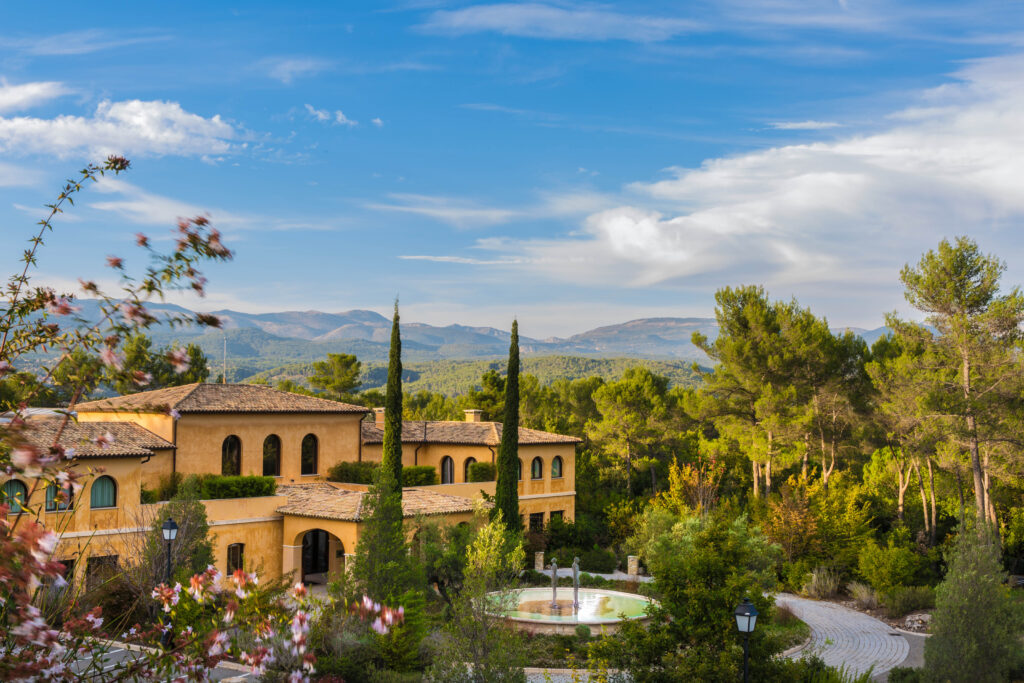 France really does have it all; the culture, the countryside and the glittering coastline of the Cote d'Azur, not to mention those baguettes and croissants (still just as delicious in September by the way) and wine festivals galore celebrating the harvest season. The French know how to party.
Why we love France in September: Whether you head to the rolling hills of Provence or the stunning French Riviera studded with all those crazy super-yachts, the South of France is still in holiday mode but at a slower and more manageable pace. It's still beach weather (but without the tourists), it's still glamorous and it's still home to some of the best French cuisine.
We rather love Terre Blanche, with its Michelin star restaurant, golf courses and extensive range of activities.  The only problem is that you may never want to leave…
Soak in some serious Vitamin Sea with a luxury sailing adventure!  The beauty of a chartered boat is that you are in charge, and you get to choose from a multitude of routes, or create your very own. There is no typical week on board, so whether you are eager to cover as many miles as possible, or prefer to cruise at a leisurely pace, stopping along the way for swimming or water sports, the choice is yours.
Why we love September on the water: The perfect place to lap up the last of the summer sun while the sea is still warm enough for a dip. Explore secluded bays, enchanting history and quaint seaside villages.
Amazingly these two beautiful boats still have some availability this September – Stylish Salamander (sleeps 12) is a traditional style wooden gulet offering highly inclusive and bespoke sailing holidays in Turkey. A more modern alternative is Dufour 48, a luxury 12-person catamaran based in Croatia, packages are tailored to your needs so you can decide how much catering and service you require.
Book your end-of-summer sun getaway with one of our friendly experts, Philippa, Gemma, or Jo by phone (01306 264 005), or via email ([email protected]), or