Shanti Maurice Resort & Spa – Mauritius
Shanti Maurice Resort & Spa – Mauritius
Set on its own, with vast stretches of beach on either side, this elegant beach resort nestles quietly in thirty-six acres of lush tropical gardens, looking out over the crescent shaped bay and beyond over the Indian Ocean. It's an unspoilt part of the island, with the Black River Gorges National Park and Le Morne Brabant just a short distance away and sugarcane and rainforest stretching up the hills behind. There's a real Mauritian feel here, with the local culture evident in the design, cuisine and laid back style.
The efficient and very friendly concierge team look after your every need, and all the while, you have the soft sound of the Indian Ocean lapping on the soft sand, just steps away.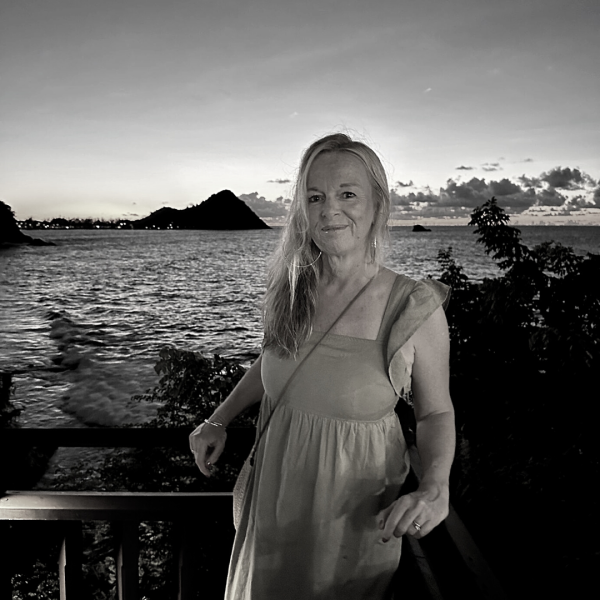 Clare
-
Sailing & Islands Expert
Get in touch
At A Glance
Boutique Hotel
Why We Love It:
For its amazing staff, choice of dining & unbeatable child care.
Style:
Beach chic.
Location:
On the southern tip of Mauritius, in Chemin Grenier.
Rooms:
61 suites & villas.
Swimming:
3 pools & private plunge pools.
Children:
Exceptionally family friendly with an Explorers Kid's Club for children from the ages of 4 months to 11 years old.
Accessibility:
Ground floor rooms. There are quite a lot of steps throughout the property.
Open From:
All year round.
Price:
Weekly price from £4,350 per room.
rooms
From each suite and villa you can see the ocean. They all feature terraces and balconies and large windows, are surrounded by lush foliage and sit apart from one another for maximum privacy. Inside, they are spacious and decorated in soothing colours, with enormous bathrooms and secluded outdoor showers.
food
Breakfast by the beach, dinner under the stars and deliciously fresh seafood, dining at Shanti Maurice is an absolute delight. The choice is extensive, with beachside and al fresco restaurants serving both locally inspired and international dishes. Stars is the resort's signature restaurant, with a beachfront terrace and celebrates the bounty of the Indian Ocean and culinary diversity of the surrounding islands, Indonesia and Japan.
You can eat on the beach at the Fish Shack, with a wonderful array of freshly caught and grilled fish. In the evenings, this turns into a very romantic venue. La Kaze Mama focuses on traditional Mauritian home cooking, using vegetables and herbs from the resort's own garden and local produce. Fancy creating some of the dishes at home? Then you can take cookery lessons here.
And if you're a fan of rum, don't miss the Rum Shed. It has over two hundred and fifty rums. It's also the place to go for family sharing menus whilst watching a movie at its outdoor cinema. The resort runs a very slick beach and pool service and guest can also take advantage of private and in-villa dining.
activities
You're never short of activities in Mauritius. Be they in resort or in and around the island. Naturally, water sports feature heavily, and at Shanti Maurice guests can go snorkeling, diving, paddleboarding and kayaking. The concierge can organise diving sessions, and there are free initiation lessons available. There's a kitesurfing and windsurfing site just ten minutes away, with instructors on hand to teach and improve.
A trip on the glass bottom boat, is a fun family activity, and if you want to go further afield, there's deep sea fishing, or maybe take a boat out and swim with dolphins. Shanti Maurice is just a short drive away from the eighteen hole Avalon Golf Estate (there's an unlimited green fee), with a shuttle service running to and fro. There are two floodlit tennis courts, complete with professional coaches and a large gym and fitness centre. The haven of a Spa come with its own Spa Doctor, who'll tailormake a personal wellness programme for you after an extensive consultation. The Shanti Spa is an oasis. It comes with yoga and meditation rooms, Pilates studios, a lap pool and Watsu Pool, together with an incredible list of Ayurveda and thalassotherapy rituals and treatments. Beyond the resort, there's a wealth of places to explore, from trekking in the Black River Gorges National Park to climbing Le Morne Brabant, from visiting the Geopark with its coloured dunes, to mighty waterfalls. The Shanti Maurice concierge team can organise it all.
family
This is definitely one for the family. With a perfect beach, shallow waters and an Explorers Kid's Club, you have everything covered. The club occupies an enormous dedicated space, with playgrounds and its own pool. Open daily from 10am to 10pm, it has a weekly programme of activities for all ages. Globetrotters (aged four months to three years – an extra rate is charged); Adventurers (three to four years); Voyagers (five to seven years) and Pioneers (eight to eleven years).
Activities range from games to arts and crafts, treasure hunts and cooking, whilst the older children can take part in water sports. There's a babysitting service and the restaurants have children's menus.
sustainability
Shanti Maurice actively collaborate with partners and clients to reduce their ecological footprint. As a Travel Life gold member, they conduct yearly audits on their sustainability commitment, with dedicated waste management and water management systems in place.
Great consideration is put towards the preservation of the lagoon with an in-house team who raise awareness on the importance of marine life preservation to guests and the local community, while watersports activities are limited to non-motorised activities to prevent oil spills and damage to the marine life.
Location
Chemin Grenier, Mauritius
On the southern tip of Mauritius, in Chemin Grenier – 40 minutes from the airport.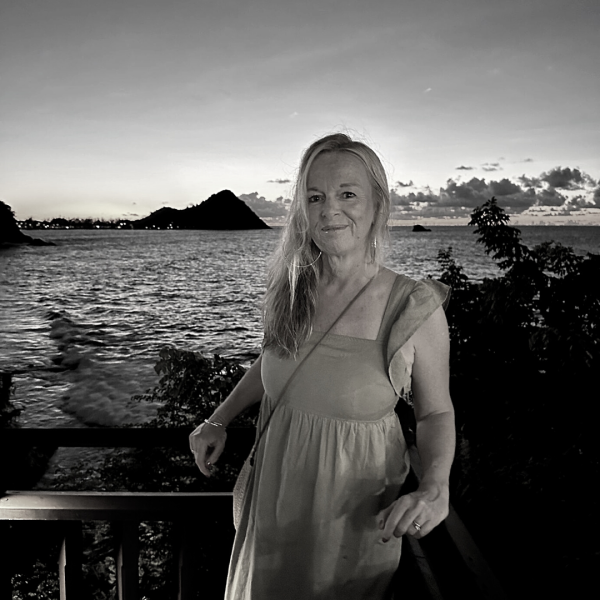 Clare
-
Sailing & Islands Expert
Get in touch