Gili Lankanfushi – Maldives
Gili Lankanfushi – Maldives
Close your eyes and think of lying on the deck of your private lagoon villa, completely surrounded by jade blue waters, and your very own butler bringing you fresh slices of chilled watermelon. We really have found Paradise at Gili Lankanfushi – a private island resort, where guests have their own man (or woman butler) and the splendour of the Indian Ocean is all around. The ethos at the heart of this laid back private island resort, is eco friendly luxury, and its inspiration is taken from the natural surroundings.
Built from sustainable coconut palm, bamboo and teak, and with its own marine conservation programme which guests can become involved with, the resort uses no plastic and recycles most other materials. This is about as pristine as it gets. So take off your shoes, switch off your phone and soak it up.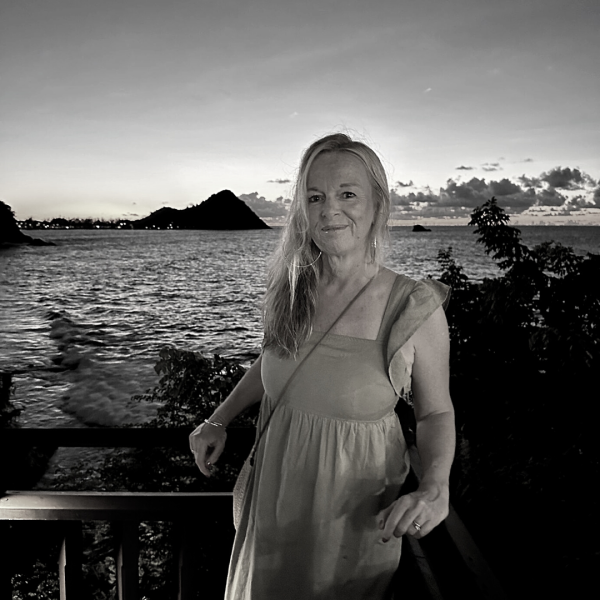 Clare
-
Sailing & Islands Expert
Get in touch
At A Glance
Luxury Hotel
Why We Love It:
It is the epitome of understated luxury & for its sustainability ethos.
Style:
Rustic, barefoot luxury.
Location:
North Malé Atoll.
Rooms:
45 over water villas.
Swimming:
Jump off your villa terrace into the clear blue lagoon, in the hotels infinity pool or perhaps your own private villa pool.
Children:
A haven for families.
Accessibility:
Yes! Just let us know any requirements & we will look after the rest.
Open From:
All year round.
Price:
Weekly price from £13,370 per room.
rooms
There's no other word to use for the villas, other than idyllic. The thatched huts, with their roof terraces for private dining, or sleeping under the equatorial canopy of stars; ladders down into the lagoon, and floor to ceiling windows and glass floors taking in the panorama of the ocean, are the stuff that dreams are made of. With many on stilted jetties, others are stand alone, reachable only by boat. The furniture is handcrafted by Maldivian artisans, using upcycled wood and local, handwoven materials.
Gili Lankanfushi has the largest overwater villa in the world, in the form of the Private Reserve. A one thousand seven hundred square metre haven, it stands alone, five hundred metres away from the main resort. Seclusion and luxury don't get much better, and uninterrupted ocean views don't get more beautiful.
food
The bounty of the ocean, together with fresh, seasonal ingredients from the island's organic gardens, are served in the Gili Lankanfushi's three restaurants. Gastronomic influences from around the world – from Asian street markets to Mediterranean Spice Souk and from traditional Indonesian cuisine to Mediterranean favourites, deliver incredible flavours and so much choice, you'll never eat the same thing twice.
Kashiveli is on the beach – breakfasts here are a dazzling array of tropical fruits, whilst the dinners have a vibrant market atmosphere. Watch rays and reef sharks over lunch at the Overwater Bar, with an ever changing menu and salad bar. As the sun sets, this is the place for cocktails and kicking back. By the Sea serves Japanese fusion cusine, with fish fresh from the ocean. Ask your butler to organise private dining in your villa, or for your dinner to be served in a secluded spot on the island. We rather like the Underground Wine Cellar and its special tasting menu.
activities
The Maldives has some of the most diverse and beautiful marine life in the world. At Gili Lankanfushi, the PADI dive centre's expert instructors run day and night dives for all levels, and beginners can take a Discover Scuba session in just three hours. If you're happy just floating, you can see schools of neon coloured fish and wonderfully textured corals with a snorkel. The resort has resident marine biologists who'll take you out on guided trips – it's like swimming in an aquarium.
Above the water line, you can paddleboard, water ski and wakeboard, or learn to sail a catamaran or windsurf. Venture further into the ocean with a big game fishing excursion or a whale and dolphin watching cruise, or just for a picnic on a secluded island. Gili Lankanfushi has a tennis coach who can teach all levels; yoga and meditation sessions, and one of the most beautiful Spas we've seen. The holistic overwater treatments here can't fail to leave you more relaxed than you've felt in a long time.
family
Few places in the world are more relaxing for families. With calm waters, spacious accommodation and unbelievably efficient staff, the Maldives has all the ingredients for a holiday with children. Add the jungle cinema, the marine biology shack, babysitting and kids menus – everyone will be happy.
sustainability
Sustainability is at the heart of the Gili Lankanfushi mission, aiming to preserve the fragile marine ecosystem. All buildings are constructed from sustainably-sourced natural resources, like palm wood and bamboo, or recycled telegraph poles. Rooms use organic toiletries in refillable earthenware containers, to reduce plastics and wastage. A dedicated desalination plant also helps reduce water waste.
John Bakker, Executive Chef, has also made it his mission since 2012 to transform the kitchen and garden into a centre of sustainability, composting one hundred percent of organic waste for fertiliser. Gili Veshi, opened in 2017, is an educational centre for hosts, guests, and local communities to learn more about the environment and how to best protect it.
Location
North Malé Atoll, Maldives
In the North Malé Atoll, Gili Lankanfushi is a stones throw away from Velana International Airport & 20 minutes away by speedboat from Male. On arrival, you will be greeted by a member of the team who will escort you from the jetty.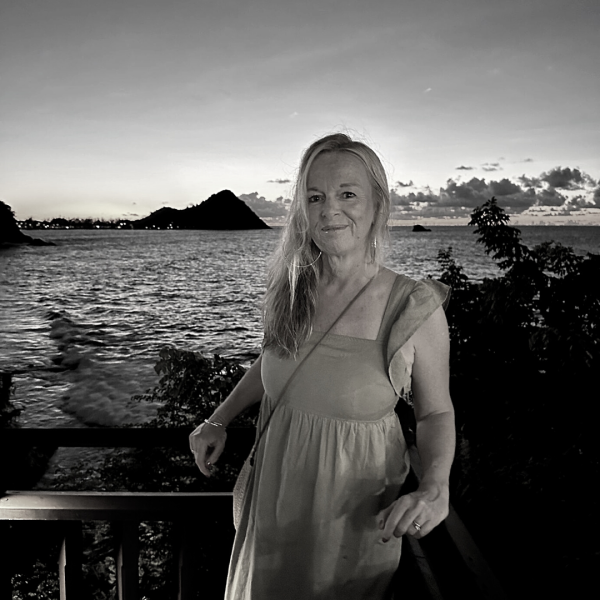 Clare
-
Sailing & Islands Expert
Get in touch