Niyama Private Islands – Maldives
Niyama Private Islands – Maldives
Exotic and indulgent, Niyama has created the perfect castaway experience for both couples and families. Quirkily built across two islands, connected by a simple bridge, one is called Play and the other, Chill. Flit between the two islands on your bicycle for fun and total relaxation, soaking up the Indian Ocean vibes and enjoy some dedicated and first-class pampering. The sand is whiter than white, the sea is a mesmerizing turquoise, and the thatched villas and pavilions are dotted along the water's edge and out over the lagoon.
Guests have a personal host – there's no need to lift a finger – making island life a very seductive affair. There's little wonder that this tropical haven is consistently rated as one of the best island resorts in the Indian Ocean and the world.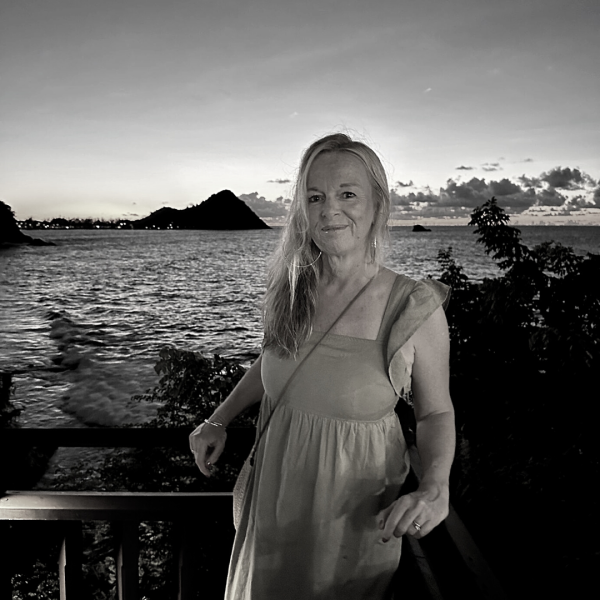 Clare
-
Sailing & Islands Expert
Get in touch
At A Glance
Luxury Family Hotel
Why We Love It:
For its tranquil beauty & sense of fun!
Style:
Uber castaway chic.
Location:
On 2 private islands (Play & Chill), connected by a bridge, in the Dhaalu Atoll.
Rooms:
134 beach & overwater villas, the majority with private pools.
Swimming:
There are 2 resort infinity pools, private plunge pools & the warm Indian Ocean.
Children:
The ultimate children's playground with a large Explorer's Kid's Club from 12 months to 12 years. There is a daily line up of fun. Babysitting is also available. 
Accessibility:
The resort is not suitable for those with reduced mobility.
Open From:
All year round.
Price:
Weekly price from £3,860 per room.
rooms
It's hard to choose between the beach villas and overwater pavilions at Niyama – each one is a slice of tropical heaven and totally private. They all come with large decks furnished with swinging daybeds, indoor and outdoor bathrooms, and fabulous touches such as freezers full of ice cream, fridges with drinks and popcorn makers. Best of all, they each have a Thakuru – your very own Niyama host. Interiors are cool and airy, with high ceilings and large windows, making the most of the seductive views.
The beach villas are surrounded by lush vegetation with the ocean just steps away or with the overwater pavilions you can drift off to sleep with just the gentle sounds of water lapping against the stilts.
food
On the beach, over or under water, or in the trees – the dining experience at Niyama is exceptional. Relaxed; formal; al fresco and on the beach, with ten restaurants and dishes from around the world, there's something for everyone. On Chill, you can dine all day at Epicure with its sumptuous breakfasts, full of tropical fruit and freshly cooked dishes, right through to dinner by the pool and the ocean. Set amongst the palms, Tribal combines the flavours of Central and South America and Africa, with grilled fish and meats.
The open plan Blu, on Play, is great for family dining, with Mediterranean inspired dishes and a poolside ice cream parlour. For drama, a meal at Nest in the treetops is a must. Japanese and a fabulous choice of Asian cooking greets you – with the Teppanyaki table being the best seat in the house. You'll never forget eating at Subsix – reached by boat, on the ocean floor with aquarium style views. The glow parties here are legendary. Whilst Edge sits a boat ride away from the islands, with three hundred and sixty degree views of the ocean and the resort. For snacks, cocktails and sundowners, you're spoilt for choice. There's a lounge bar and beach club at Dune and a rooftop bar Fahrenheit with live music in the evenings. And if you'd like something even more romantic, there's private dining in your villa, or somewhere secluded on the islands or further afield.
activities
Not surprisingly, the choice of water sports at Niyama is extensive – you could easily choose something different every day. The waters around the islands are ideal for surfing – for both beginners and experts. The team at the Surf Shack are exceptionally helpful and can coach all levels. The waters are also perfect for windsurfing and kitesurfing. There's kayaking and paddle boarding and motorized fun in the form of jetski tours, tubing, wakeboarding and waterskiing, and you'll definitely want to try the Sea Bob water rockets.
Learn to sail a hobie cat, or take the family out on a sunset sail. Guests can hire a speedboat for the day, or head out for some deep sea fishing. Niyama has a glass bottom boat and offers dolphin cruises to get up close with the spectacular marine life. For an even more intimate look, the diving and snorkeling off Niyama is fabulous. PADI courses are offered for all levels and the night dives are amazing. To make the most of your time, you can swim with a guide who'll show you the best reefs and places to spot all manner of aquatic life. Niyama has its own coral regeneration programme, where you can adopt a coral and track its growth. Back on the islands, the Drift Spa, tucked away amongst the palms, will leave you feeling more relaxed than you could possibly imagine, with a seemingly infinite list of treatments. Having said that, there's not much at Niyama that doesn't leave you feeling relaxed!
family
Kid's Clubs don't come much better than this – where your children become VIPs and their imaginations run wild. Exceptionally creatively designed and run, the club immerses children in Maldivian culture with a range of thrilling activities. From exploring the forest to dolphin scouting and from masterchef classes to fun in the splash park, it's non-stop excitement.
Split into four groups – Globetrotters from aged one to three (with an hourly charge), to Adventurers (aged three to four), Voyagers (aged five to seven) and Pioneers (aged eight to twelve), all of which are free of charge, the club is open from nine am to six pm daily. Children over the age of ten can learn to dive and many of the water sports have instructors for the resort's younger guests. For parents travelling with small babies, the resort has everything you need, so you don't need to pack it all, and there are children's menus available.
Location
Dhaalu Atoll - Maldives
On 2 private islands (Play & Chill), connected by a bridge, in the Dhaalu Atoll – a 45 minute sea plane ride from Malé.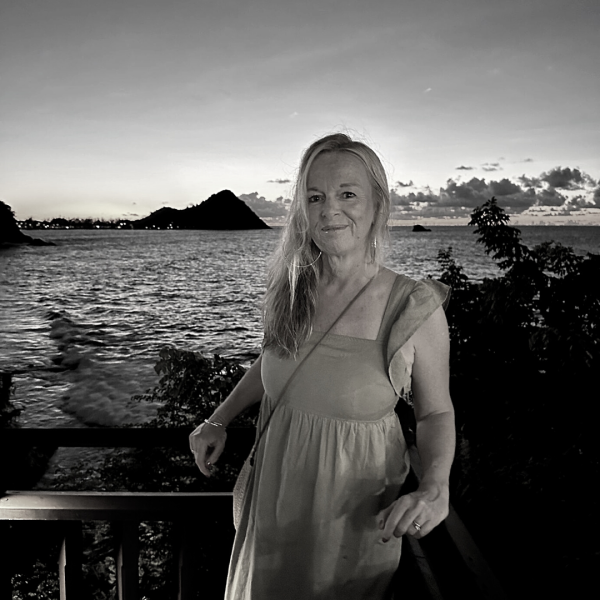 Clare
-
Sailing & Islands Expert
Get in touch