Our top picks hotels and chalets in France
When it comes to France, we know what cuts the moutarde!
Whether it's the glittering Cote d'Azur with all its superyachts and chic beach clubs, the more rugged Atlantic coastline to the west, or the Alps snowy peaks that take your fancy, France offers some of the most incredible food and wines, stunning coastlines, breath-taking mountains, chic shops and picturesque market towns, and we think it is VERY hard to beat when it comes to an unforgettable holiday.
We've rounded up some of our best French hotels and chalets that we think you'll love. With F&P there is something to suit everyone – from family ski holidays and beach breaks to secluded farmhouses and surfing sojourns, our in-house Francophiles can help you find the perfect holiday for you.
Best for a catered ski chalet holiday…
For the full ski experience, opt for one of our catered chalets, all in unbeatable locations and each with their own character. From the moment you step from your transfer, you'll be meticulously looked after by your Chalet Host, Chef and Resort Manager. We'll take care of everything from your ski passes to fitting and making sure the wine is flowing and the fires are lit, so you can feel truly at home. Our chefs, who have all been trained at the Michelin-starred Trinity in London, will be ready to tantalise your taste buds with their menus that have been refined and tailored to your tastes.
What's more, all guests can benefit from our attentive concierge service too, so you can make the holiday truly personalised to you.
Best for a family ski trip this Easter…
Val Thorens is the highest resort in the Alps… meaning that there is more of the white stuff for longer!  Hotel Altapura – miraculously, still has availability over the Easter Holidays; the perfect option for a last minute dash to the Alps for guaranteed snow and sun.  With skiing right to the front door, amazing facilities and a wonderful ski concierge, Hotel Altapura will get families out and about whatever their skiing ability. Although 5* with incredible dining and faultless service, above all Hotel Altapura is friendly and relaxed with children at its heart. There is a fantastic FREE kids club with loads of activities for all ages and the adults will love the humungous spa and the indoor/outdoor pool with heat and ice experiences.  We guarantee that you will come back feeling on top of the world!
Visited, loved and approved by all!
Best for seclusion…
This can only be described as a gorgeous little village sprawled out over a 6,000 acre private estate with 3kms of private beach, a 12 hole golf course and it produces its own food and olive oil. It consists of a newly opened nine room boutique hotel, 'Hotel de la Ferme', and twenty unique rustic farmhouses, watch towers and stone shepherd huts…. If you're after some peace and quiet, rest assured, you can easily go an entire day without seeing anyone here! Whether you choose a bijou romantic nest tucked up in the hills or a quirky villa down by the beautiful private beach, each property has its own individual character and private pool, yet the hotel's immaculate service, facilities and Corsican cuisine are just a stone's throw away (including a Michelin Starred restaurant).
Loved by all, Holly and Gemma are visiting in April!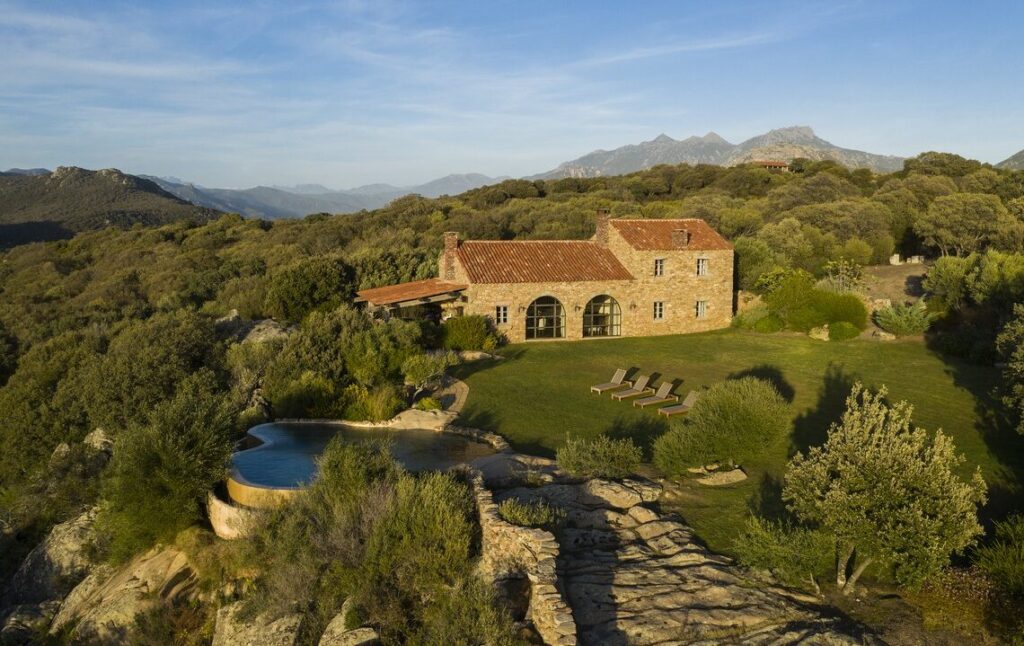 Best for laidback luxury and adventure…
We absolutely love the miles and miles of sandy beaches along the Atlantic coast and this off-the-beaten-track gem is tucked away in a secluded coastal pine forest, just steps from the beach. On a clear day, you can see the peaks of the Pyrenees. Outdoorsy adventure is at its best here – surfing lessons are an absolute must (the Atlantic surf is notoriously the best in Europe), but there is also a golf course just around the corner and plenty of sand dunes for little ones to tumble around on and family friendly cycling trails. We love that it's just 45 minutes from Biarritz airport… and the post-surf beach tapas, wine and cocktails makes it feel like a proper holiday.
Visited, loved and approved by Gemma.
Best for wellness…
In the hillsides on the French Riviera with magnificent sea views and 6kms of fine sandy beach, Lily of the Valley really is a super spa and the place to head to for rest and relaxation…if the incredible cocktail menu and the glitterati of St Tropez don't lure you away! Dedicated to weight loss, diet, sport and healthy living, the spa is actually an entire 'village' with every treatment under the sun, a choice of over seventy activities and every kind of resident therapist you could imagine. Highlights include restorative rituals such as Chinese tui na massages and high-tech Biologique Recherche Esthéderm treatments. Food is headed up by Alain Ducasse alumnus Vincent Maillard so you will get more than just a cabbage leaf here – think deliciously fresh Provençal food and a 'garden to plate' concept.
Visited, loved and approved by Clare.
Best for family fun in the sun…
Families will lose themselves in this 750 acre estate set in the beautiful hills of Provence, where luxury and family time go hand in hand. Famed for its two 18 hole golf courses, world class spa, 5 restaurants (including Michelin-starred Le Faventia), and for your nippers, there is a brilliantly run Kids' Club for children up to the age of 12, offering everything from swimming and golf lessons to learning about beekeeping and gardening. For unwinding there's no better spot than by the infinity pool (ohhh…those views). We love that it is only 45 minutes from Nice airport and that accommodation and food is complimentary for children up to 12 years old!
Visited, loved and approved by Clare.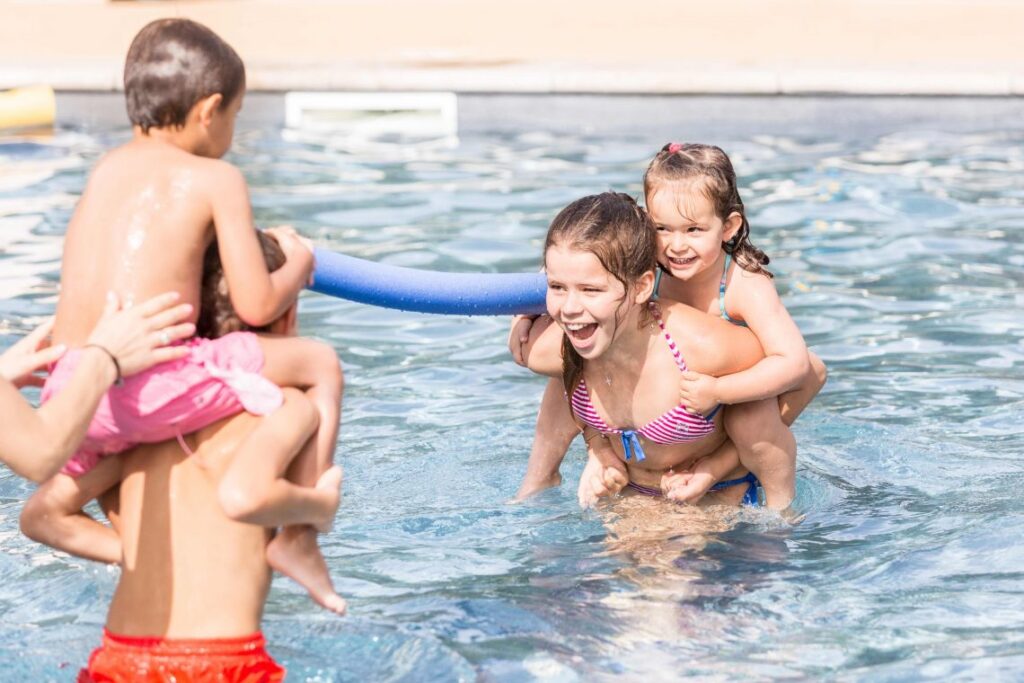 With a variety of French escapes to look forward to, it might be hard to choose!
Speak to one of our friendly experts, Philippa, Gemma, or Jo to advise where would be best for you today, by phone (01306 264 005), or via email ([email protected]), or