Food is everything to us at Fish&Pips! Whether simple dishes laden with home-grown produce harvested from the hotel's kitchen garden or more refined work-of-art Michelin-starred cuisine, we can absolutely guarantee that every single one of our hotels offers food that's fresh and delicious. This is something we will never compromise as we passionately believe that food is intrinsically linked to the joys of travelling and the recipe to success.
And our other passion? Sustainability. We are acutely conscious of how our climate is changing and are committed to reducing our footprint at any opportunity – however big or small.
We love the farm to fork concept and eco-conscious feasting.  If you like the idea of eating nothing but the very best local organically grown and reared produce you will love some of these truly sublime farm to fork hotels.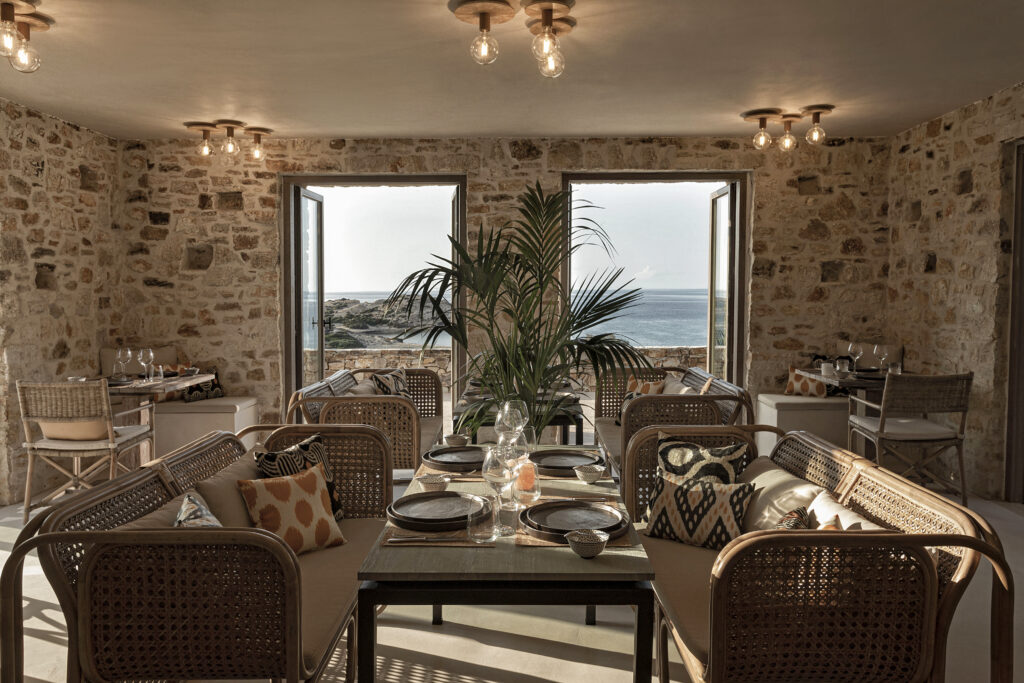 On the unspoilt island of Antiparos you will find a magical corner of understated charm that is The Rooster. Dotted around the rocky landscape are 16 private houses; peaceful sanctuaries where you can chill out and enjoy slow vibe living. Here each and every ingredient comes from local fishermen and farmers, as well as The Rooster's own organic gardens and farm just a few hundred metres down the road. The menu is bursting with glorious superfoods, salads, vegetables and the chefs have lots of fun creating new pairings and surprisingly delicious dishes – we doubt you will have ever tried sweet mizithra cheese with blood orange and lavender oil or octopus with split peas?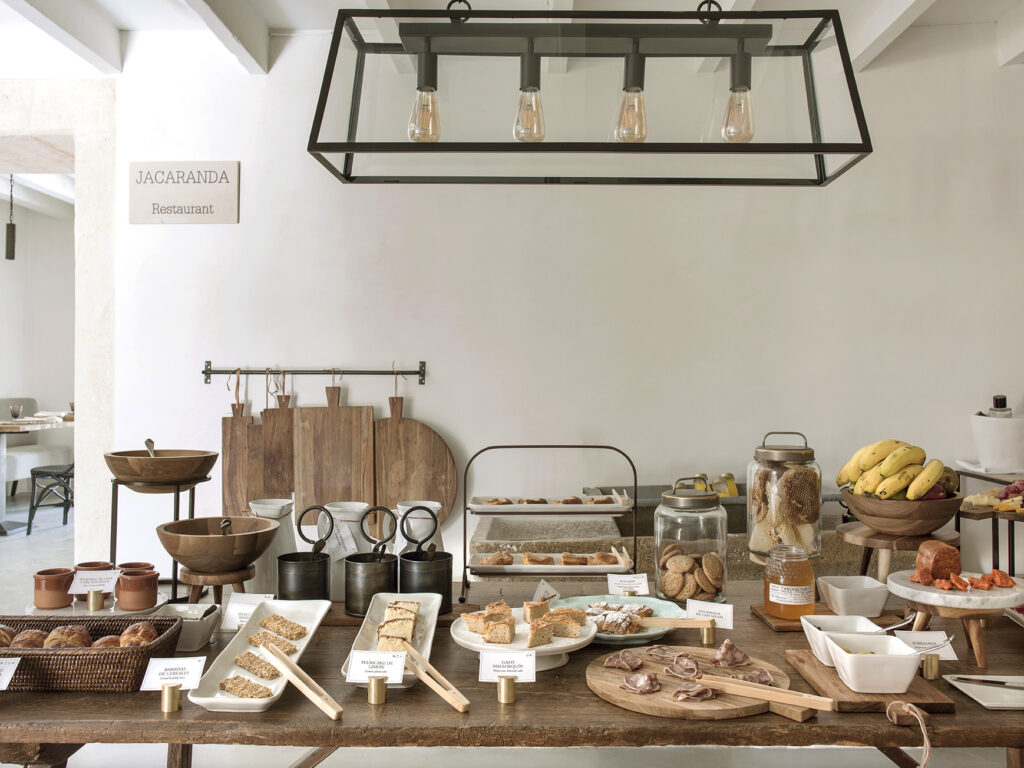 Formerly a farmhouse on a rambling estate, Finca Serena is now a seriously dreamy adult-only retreat nestled in amongst 50 hectares of vineyards, olive trees and sweet-smelling citrus trees.  Two-Michelin starred Óscar Velasco and his dream team source produce from three different organic vegetable gardens on the estate, while there are orchards laden with every kind of Mediterranean fruit imaginable and its own vineyard producing Mallorcan wines. The menu changes daily depending on what's available that day and the tasting menu includes everything from sea urchin custard with fennel, grapefruit and olives to Mallorcan black pork with honey and farm herbs.  You will love dining under the stars in the vineyard, and there is also a weekly Mallorcan paella night.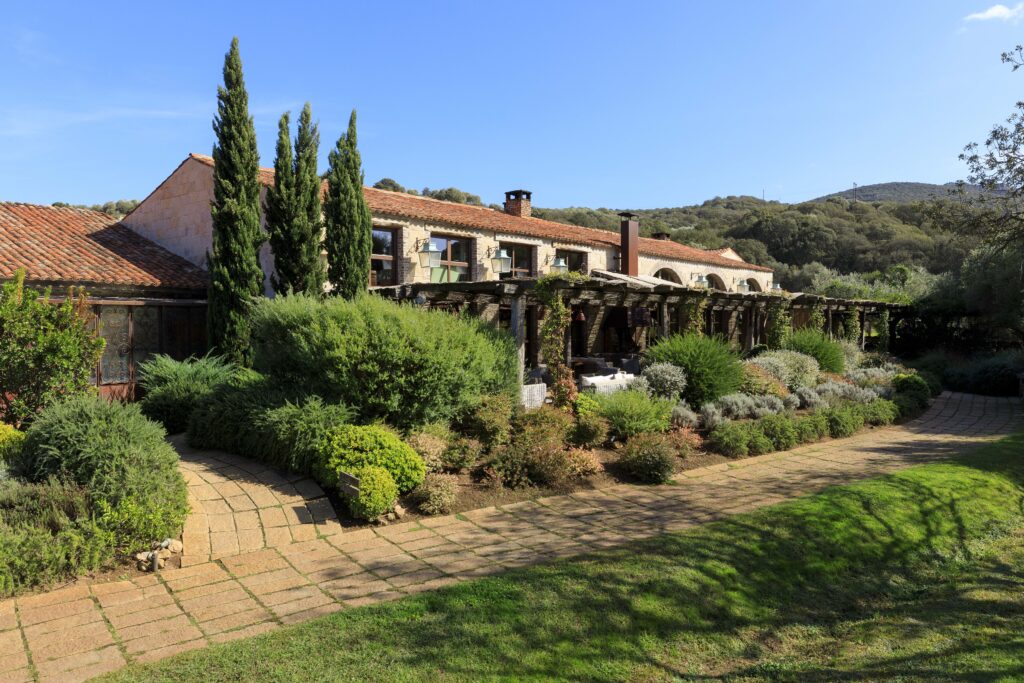 On the stunning south west coast of Corsica is the wonderful Domaine de Murtoli estate: 6,000 acres of rugged mountains, woodlands and fields with a boutique hotel, quirky shepherds' houses and gorgeous private villas dotted all around. Murtoli is very much a working estate from where the hotel's meat is bred, and olive oil comes from its own mill, cheese from its herd of 500 goats and honey from its own bees. The Valley has always belonged to shepherds and their herds of brown Aubrac grazing in the fields, while the wonderful garden is packed full of vegetables, fruits and herbs, and the freshly caught Dorade and sea urchin come straight from the sea. The path between the field/sea and the plate has never been shorter.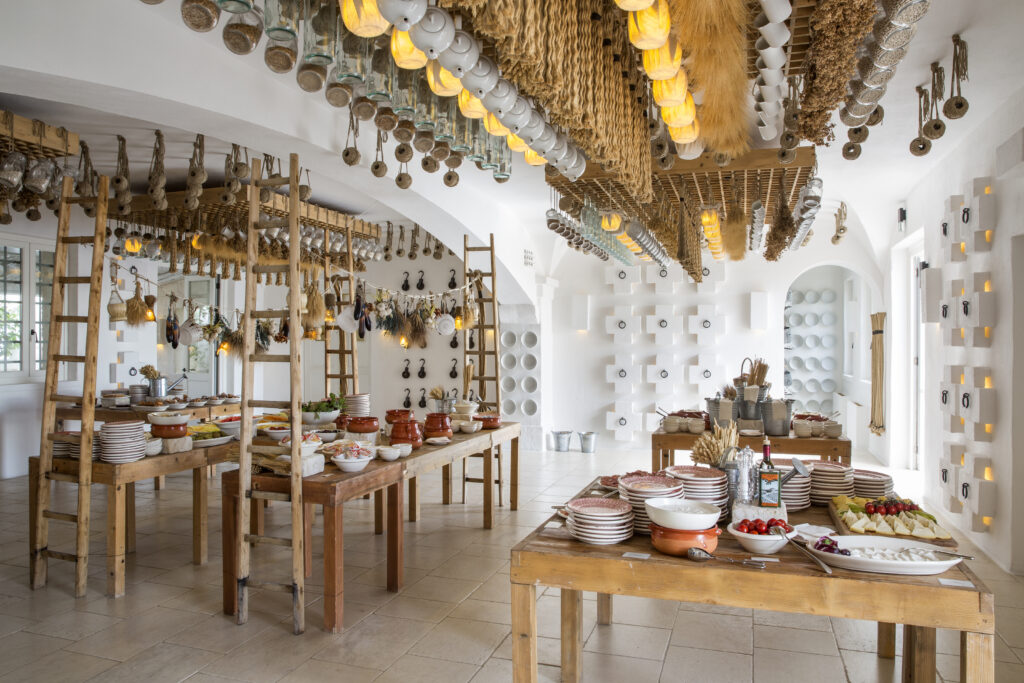 40% of all olive oil produced in Italy comes from Puglia, there are more than 50 million olive trees and no region in Italy produces more wine than Puglia. It is no wonder that fresh produce comes with the territory here at Borgo Egnazia! All of Borgo Egnazia's restaurants serve ingredients straight from its surrounding fertile fields and anything that isn't homegrown is sourced locally. At Michelin-starred Due Camini you will feast on traditional Pugliese dishes such as grilled octopus, gnocchi with the most deliciously sweet cherry tomatoes you will EVER taste, summer truffle risotto and delicious pistachio ice cream with a sprinkling of fresh olive oil. While there is the rustic charm of La Frasca, La Calce and also Mia Cucina for fun wood fired pizzas. Or you can head to the beach club for freshly caught seafood at Cala Masciola.
In a 200-hectare estate with vineyards, aromatic plants, olive and citrus groves, and an organic permaculture garden magnificently close to the cliffs, this old fortified watchtower has retained all the charm of a classic Menorcan finca. Torre Vella restaurant is open only to hotel guests and its neighbouring sister property, Santa Ponsa and is intimate and bohemian in style. The menu focuses on healthy dishes with fresh salads or locally caught fish and at least 80% of the produce is home grown on the estate. Anything else is sourced locally. The prawn carpaccio is seriously tasty.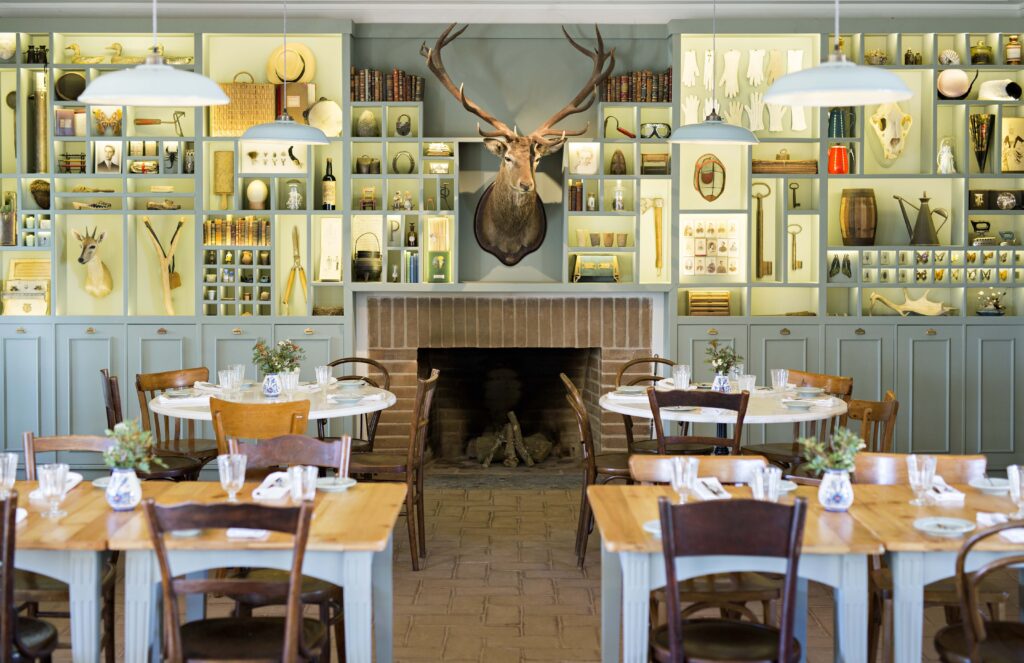 São Lourenço do Barrocal is a true gem surrounded by wilderness, vineyards and olive groves on a sprawling 780-hectare estate in Alentejo, a region often compared to Provence and Tuscany. This idyllic farmhouse retreat is part of the working farm – owned and run by the same family for over 200 years – and has its own winery, centuries-old olive groves, stables, orchard and walled gardens. Unsurprisingly it is all about homegrown ingredients with tradition and authenticity at the root of everything here.  Highlights on the menu include acorn-fed pork, certified organic veal from the estate and partridge; all washed down by wine made on the estate.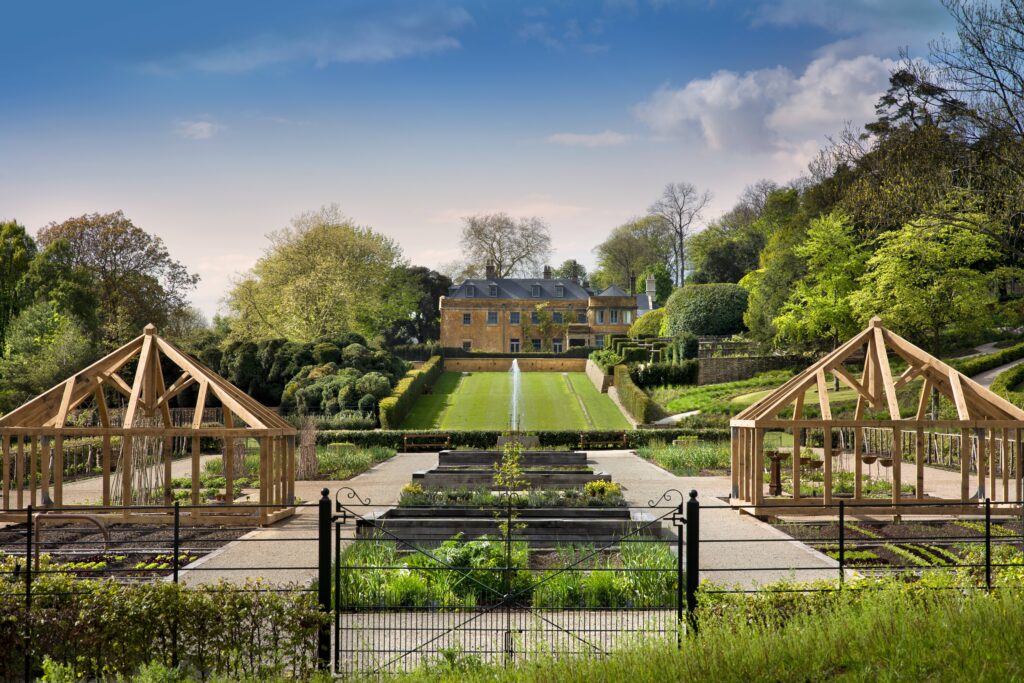 Set on a working estate in Somerset with acre upon acre of gardens, woodland, farmland, cider orchards and award-winning winery. Every plate of food here includes something from the estate, whether grown, foraged or distilled, and the menus are dictated by what's in season and available. One thing is for sure, you will feast on estate vegetables picked only hours before, the choicest cuts from the salt room and fish straight from the Dorset coast. This is a place where over 350 vegetables and salad varieties are cultivated, and there are 460 apple trees of 267 varieties.  The estate has its own charcuterie, homemade pickles, freshly baked sourdough, award winning cider and the 'Penelo-pea' cocktail is a wonderful invention – homemade apple gin and peas from the garden. The botanically based treatments in the world-class spa are obviously a must too.
Feeling inspired? Book your foodie getaway by speaking to Gemma, Philippa and Jo by phone (01306 264 005), or via email ([email protected]), or