Ever wondered which islands are best for catching some winter rays, Maldives or Seychelles? Mauritius or Barbados? Caribbean or Indian Ocean? With winter on the horizon it is true that they are all painfully irresistible – all boasting turquoise waters, flawless white sands and magical picture-perfect crimson sunsets. These islands are drenched in sparkling sunshine at this time of year, but every island has its own unique personality and charm. All so similar, yet all so different.
So, let us help you decide which one would suit you best – whether you are after a fly and flop for some well-deserved respite or looking for something a little more adventurous, something romantic or something for the brood. Read on to find out a little more about some of our favourite island destinations for winter sun…. Starting with the Caribbean.
Antigua
Why we love it
Colourful villages, glamorous harbours homing polished superyachts and secret coves; with a laid back vibe, passion for both cricket and sailing. Antigua is one of our favourites and possibly the friendliest island in the Caribbean.  For the' floppers' the 365 beaches will keep you busy… literally all year… but beyond beach life this is an island layered with fascinating history and heritage, not to mention hiking and ziplining in lush rainforests and some of the best sailing.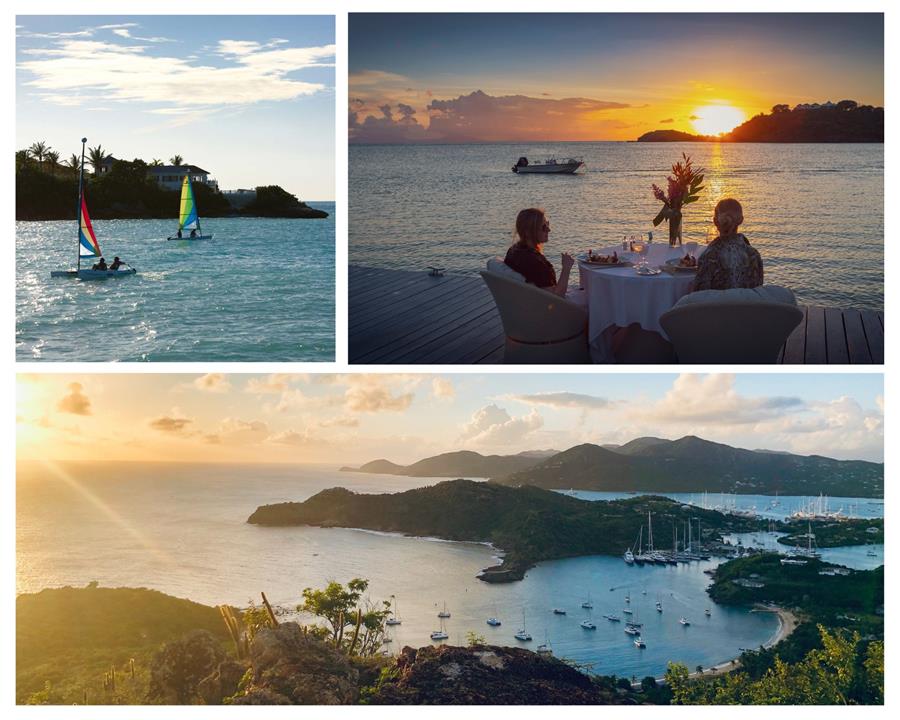 When to visit
A perennial favourite but for guaranteed perfection: mid-December through to April. What you may not know, however, is that May and June are equally delightful – just slightly warmer with slightly more rain – with generous off-peak prices.
Who would love it
The direct flights are an added bonus for families, as are the all-inclusive hotels such as Curtain Bluff and Blue Waters.  A hands down winner for an action-packed family stay with a never-ending list of activities on tap all day long.  The romantics should whisk their loved ones to The Inn at English Harbour for a grownup escape.
Must-dos
Meandering from English Harbour to Shirley Heights along the coastline you will be rewarded with knockout views over the coastline as well as a rum cocktail (or two) accompanied by the colourful sound of a steel band.  An evening surf at Half Moon Bay is magical.
Barbados
Why we love it
Picture perfect beaches kissed by turquoise waters, Barbados is the epitome of Caribbean paradise with some of the world's most off-the-scale luxurious hotels.  But what we really love is what's beyond the floppy hats and designer swimwear adorning chic sun loungers; it's the island's vibrant culture, rich traditions and lively festivals, the spicy Bajan dishes at ramshackled roadside rum shacks and the genuine Bajan warmth which will embrace and hold you forever.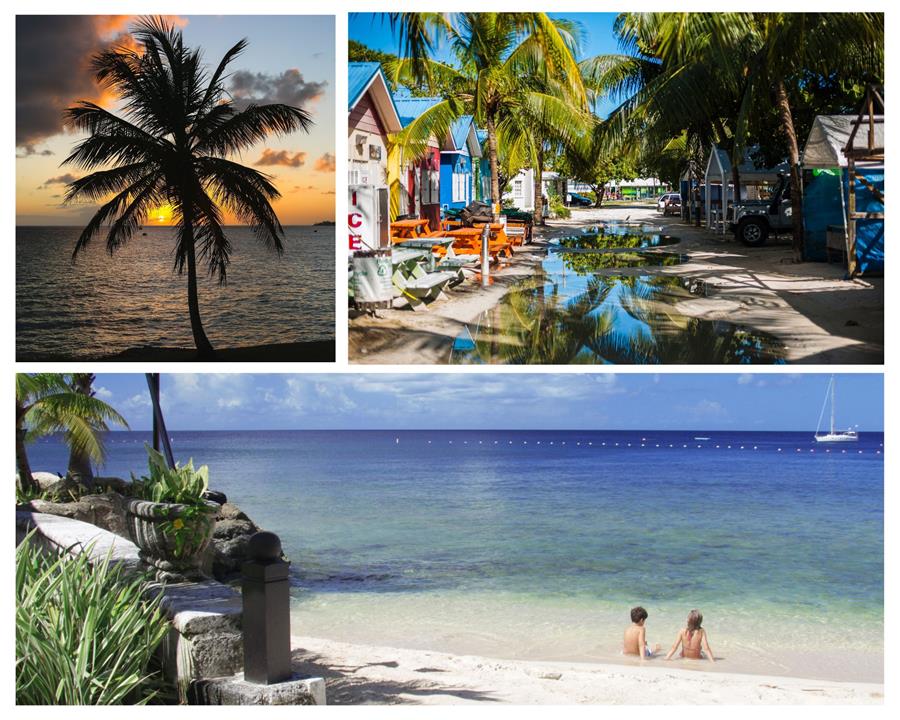 When to visit
Dry season is technically January to May, but with a temperature that rarely drops below the mid 20s and being situated outside the hurricane belt, Barbados really is year round paradise.
Who would love it
One for the sophisticated couples, Coral Reef Club is all about glamour with a genteel country club feel and The Sandpiper is equally chic with informal charm and one of the best sundowner spots in Barbados.
 Must-dos
Oistin's Friday Fish Fry! Tuna, swordfish, marlin, flying fish to lobster – you name it, they have it.  Feast on freshly caught fish whilst enjoying the reggae beats played by the cool DJs.  One for the early birds is watching racehorses being exercised in the sea above just south of Bridgetown – a super early start but just magical.
St Lucia
Why we love it
With both golden beaches and jungle-clad peaks, St Lucia's iconic and volcanic landscape is staggeringly beautiful and varied with something for everyone: hiking, biking, ziplining and more than twenty dive sites for the adventurous, while the sun-drenched soft sandy beaches ideal for those ready to just kick back and be cocooned in unrivalled luxury. And for a little Caribbean culture, St Lucia's humming capital is the beating heart of the island.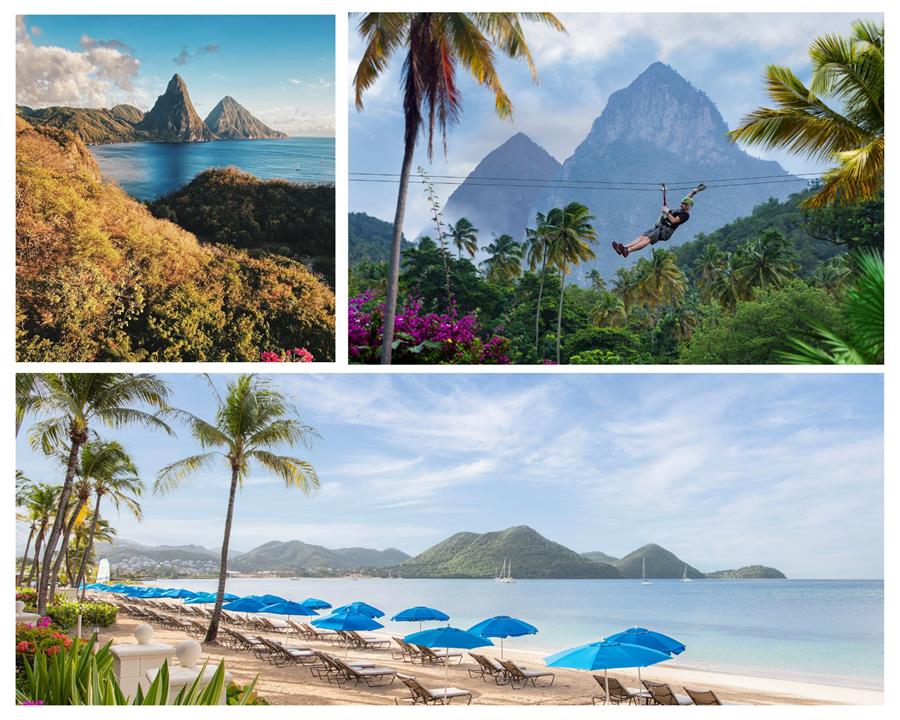 When to visit
For those wanting to take advantage of the hiking we'd recommend December to April for those cooler temps. We also rate May to June as a wonderful time to visit as you will miss the crowds and have fantastic weather. But don't be fooled by the seasons. The "wet" season still averages 7-8 hours of sunshine a day!! Carnival season in July is one for the bucket list too.
Who would love it
St Lucia has long been synonymous romance!  Family-owned Cap Maison perched high on a cliff is a fantastic spot and ticks so many boxes for an adventurous couple – walking boots by morning and snorkels by afternoon. While Sugar Beach's location between the iconic Pitons is undeniably stunning.
Must-dos
There is nowhere better for kite-surfing and beach riding than at Case en Bas while hiking up to the black water pools at Sulphur Springs feels otherworldly and rejuvenating.  A guided hike up Petit Piton without the crowds is also highly recommended.
Dominica
Why we love it
With its verdant rainforests, cascading waterfalls, and hot springs it's no wonder Dominica is lovingly nicknamed the "Nature Island".  A paradise for nature lovers and hikers, two thirds of the island is covered in rainforest, while the surrounding waters are teeming with marine life and vibrant coral reefs. Dominica's commitment to sustainability and ecotourism is world class and this, together with the tranquillity and authenticity of the island is what we really love.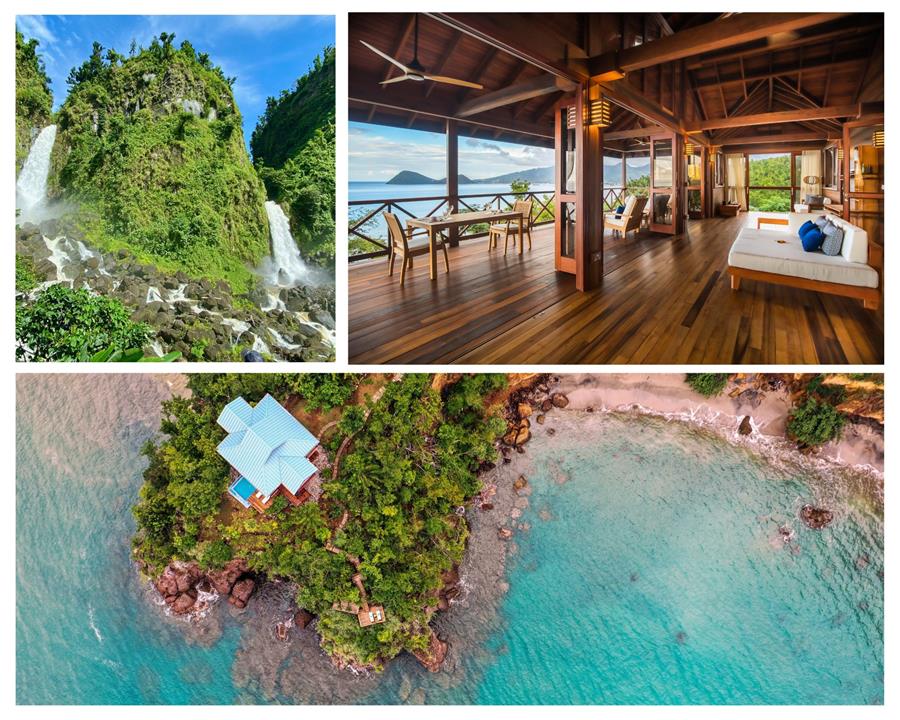 When to visit
Spring is a lovely time to visit with cooler and drier temperatures capped by trade winds. For whale watching anytime between November and March.
Who would love it
Not a place for lazing on the beach, this little gem is all about the outdoors, hiking and scuba diving. A place for nature lovers and the active! For unadulterated escapism, surrounded by dense rainforest, we would go for the handful of eco-villas at Secret Bay every single time.
Must-dos
Dominica's signature hiking adventure through dense rainforests, volcanic terrain and steamy geothermal landscapes up to Boiling Lake is well trodden but for good reason!  And a guided snorkelling tour along the active bubbling fumaroles around Champagne Reef is something else, where you're likely to spot hawksbill turtles swimming by.
View all our Caribbean Islands