At Fish&Pips, we pride ourselves upon the relationships cultivated with our carefully hand-picked properties.
We have been lucky to have a  wonderful chat with Caryn Hibbert, founder of the Thyme Hotel to find out what she believes has made her family business, Thyme, such a success.
These past few years have provided novel challenges to everyone, especially the travel industry! It was particularly interesting to uncover how Caryn and her team adapted to these unique circumstances.
Thanks to their brilliant ethos and hard-working team, the Thyme Hotel remains as spectacular as ever. Their sustainable approach is a breath of fresh air, and fits perfectly into the natural majesty of the Cotswolds.
Thyme has been a brilliant addition to Cotswold life. What do you think the key ingredient has been to your success?
We are, of course, so fortunate to be situated in the heart of the Cotswolds, and Thyme encapsulates the essence of its countryside surroundings. The story of the land is imbued in every inch, celebrating nature's beauty and restorative effects through the guests' experiences. The thing that underpins it all, though, is our fabulous, hardworking team! From the gardeners and hosts to the housekeepers and chefs, the team works day-in, day-out, to deliver the Thyme experience. We are also a family run business. I worked with my parents on the restoration and now with my children – my son Charlie is Head Chef of the Ox Barn, and my daughter Camilla heads up the Retail and Brand Development. I am very lucky to be able to work so closely with my family. We see Thyme as an extension of our family home and way of living.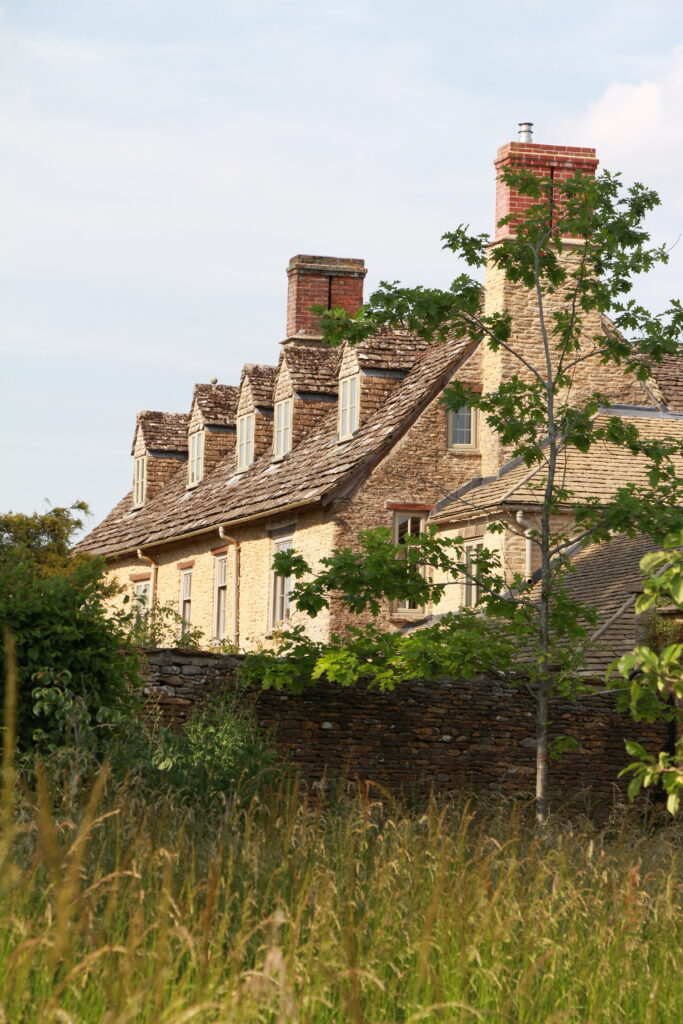 We as a company really admire your commitment to sustainability. Do you have any new projects on the horizon for 2022 and beyond?
That's lovely to hear, thank you. It is an ever-evolving project, but sustainability is something that has been an integral part of our ethos since inception. Throughout the reservation my father's, Michael Bertioli, main motivation was the implementation of green technology, making these vast agricultural spaces as energy efficient as possible. This commitment continues, and we have just launched our own plastic-free botanical beauty line. Hotel amenities are one of the worst offenders of plastic pollution, and our range replaces this with one simple and luxurious 3-in-1 hair & body bar.  Encapsulating the calming scent of rivermint, inspired by our water meadows, the products immerse you in nature, inspiring a more mindful approach to beauty, and a new appreciation of the healing effects of nature and breath. As with all products in our Bertioli range, one percent of all our revenue goes back to protecting the wild spaces that inspire us.
The last couple of years are certainly going to be a period remembered for trials and tribulations. How have the challenges over the last few months – especially as a hotelier – changed your outlook on your business, and also personally?
It has undoubtedly been a challenge, and we've all been forced to tackle projects and master skills far beyond our usual remit! For Thyme, it has been a rollercoaster – open and closed, open again and closed again. While the days we had our doors shut were difficult to say the least, the appetite to get back here has been so reassuring. The effects of the lockdown and Covid itself do continue to linger, with team members isolating and staff shortages across the industry, which is tough. But slowly we are getting there!
Looking forward positively, there are certainly trends we can get behind too – the growing movement of slow travel and staycations, along with a greater value of spending time in nature.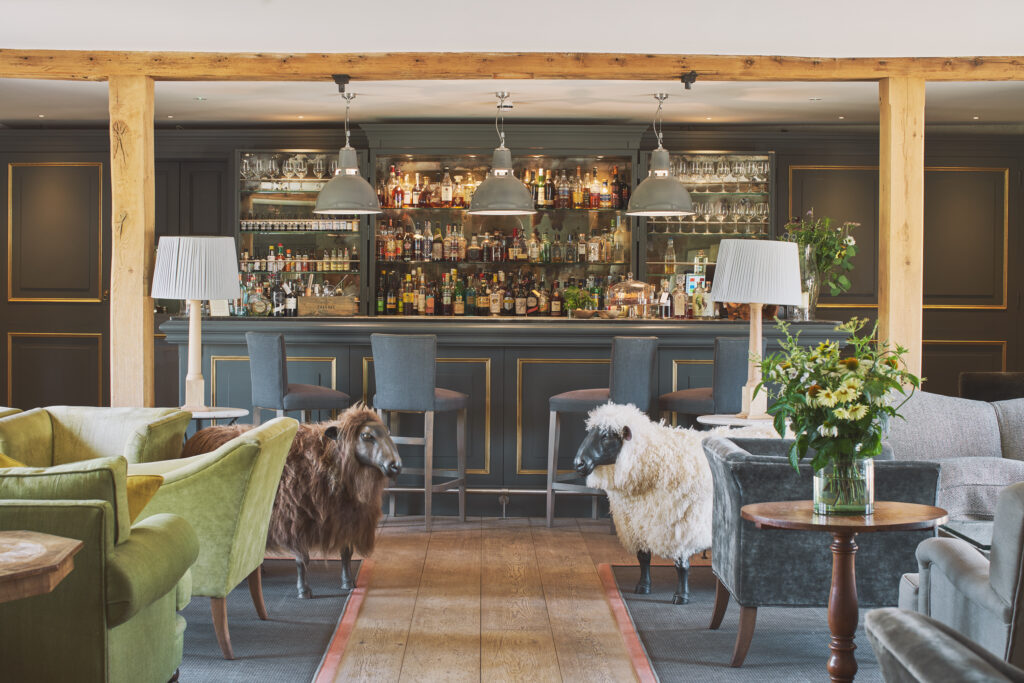 Would you mind sharing with us your favourite dish at The Ox Barn currently?  Any cocktails that you would recommend to accompany it?
We are showcasing our first exhibition at Thyme, in partnership with JamJar Flowers, and Charlie has devised a wonderfully fresh, botanically inspired lunch menu to compliment this. The menu celebrates the colours and flavours of the edible flowers found in our gardens during the summer months and is accompanied by a glass of Nyetimber's English sparkling wine! It runs until 12th September and is best enjoyed on our sunny terrace, so we hope to see a few more days of sunshine before then!
What is your favourite part of what you do?
I love exploring our beautiful farm and gardens, and learning new ways to transform the nature around us into ideas. It is the premise of everything we do, and every walk through the meadows evokes so much creativity. I didn't rediscover my passion for drawing until a few years ago, and now painting our patterns of nature for our table linens, silks and upholstery fabric provides a productive respite from other tasks!
Would you rather spend a day on the ski slopes or on the water?
A day on the ski slopes – I actually met my husband on the ski slopes and it has always been a favourite family holiday for us!
Thinking further afield for a minute, where is the one place that you think everyone should visit?
Africa is another place very close to my heart. The great wild spaces are so mind-bendingly beautiful and the biodiversity is overwhelming. It is nature at its most magnificent. We are so fortunate to see reed warblers from Sub Saharan Africa in our own meadows at Thyme, building their nests between the reeds on the River Leach. It's magical to think there is a golden thread that joins us to Sub Saharan Africa, the wetlands of the Okavango and the grasslands of South Africa.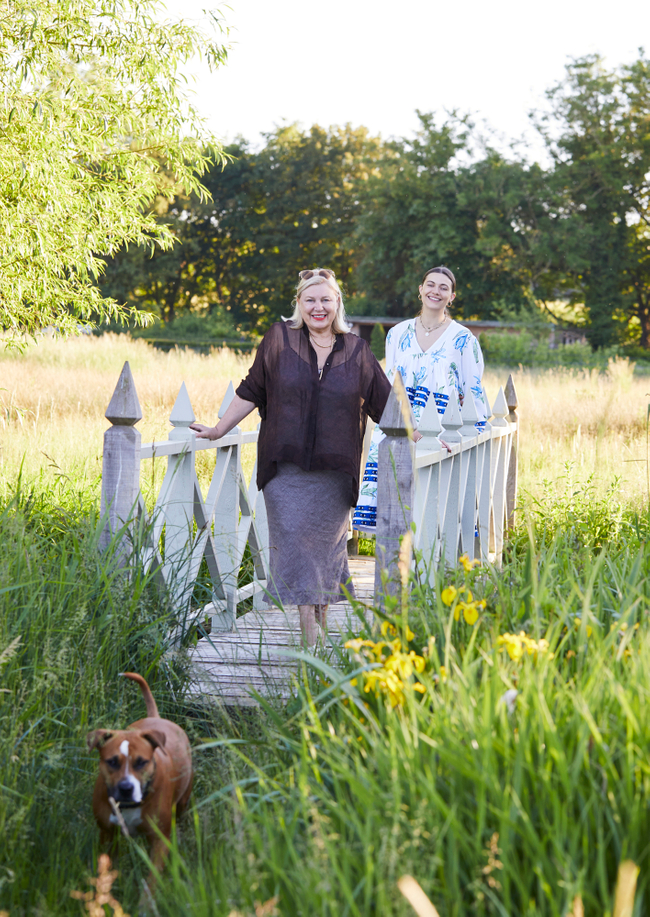 Thyme Hotel
Thanks again to Caryn for her lovely insights! For information on planning your stay to the magnificent Thyme Hotel, speak to Philippa or Gemma on the phone (01306 264 005), or via email ([email protected]).