For those craving a little Mediterranean sun this summer, look no further than a holiday in Cyprus. Beaches bask in glorious heat, vineyards roll into flower-strewn mountains, and perfectly clear water laps the shores.
But a holiday in Cyprus can be filled with activities, too. Steeped in ancient history and myth, the island possesses exotic cuisine and fascinating heritage. You'll be gladly welcomed into this incredible landscape by the legendary Cypriot hospitality, ensuring you immediately feel at home.
Thanks to the generous Mediterranean climate, a holiday in Cyprus can be enjoyed year-round. When exactly you choose to go will be determined by what best suits your itinerary!
The ultimate holiday in Cyprus will combine all its best features: sun-drenched beaches, bountiful exploration, and, of course, friendly people. Start dreaming today and find out why we love Cyprus!
What will your holiday in Cyprus offer?
There are plenty of reasons to consider visiting Cyprus. Not least, the island is one of the warmest in Europe, regularly boasting a dry and toasty climate. Though the idyllic waters blessed with sandy beaches draw much attention (and why shouldn't they?), there's still so much on offer! From inland mountains scattered with gorgeous countryside to buildings dating back to some of the earliest recorded human history, it's perfect for adventure or relaxation.
Across Cyprus, 68 beaches were awarded a blue flag of excellence in 2021, and ranked first in Europe for quality of bathing. They are a special slice of paradise.
What we love most about Cyprus is the uniqueness. Outside of the UK, it's the only country to have hosted a British Royal Wedding. Not only that, it's often said that cats outnumber the people on the island. Wildlife fans are in luck on their holiday to Cyprus, since it's also dotted with over twenty species of rare orchids, alongside several endangered animal species, including the endemic Mouflon sheep.
A brief history of Cyprus –
Cyprus, a small island already, has been further divided into North and South. Most recently, a Turkish Invasion in 1974 understandably evoked tensions, and resulted in the UN enforcing a 'green-line' buffer zone. This no-man's-land has now unofficially flourished into a nature reserve devoid of human activity.
The earliest human habitation of Cyprus dates back to 9000BC, however. It's from this period the earliest ever water wells have been discovered. After succumbing to Greek occupation some 5,000 years later, Cyprus survived invasion by Egyptian and Persian powers, and is now proudly home to a vibrant history waiting to be uncovered!
The intriguing cultural heritage has also been informed by competing Greek and Turkish influences. Relations might have been rather prickly in the past, though are continually displaying signs of improving in recent years. Fans of the past will not be disappointed by the veritable surplus of history soaked into the land.
Gastronomic experiences in Cyprus –
The food is absolutely delightful. Cypriots are renowned 'foodies' and will gladly indulge in frequenting favourite restaurants or cafés. Cyprus is even home to the oldest wine in the world, first maturing over 6,000 years ago. Thankfully, wine-producing continues today, and is even celebrated in the Erimi Village's Wine Museum!
Above all, Halloumi is probably Cyprus' most recognisable dish. Produced from either sheep's or goat's milk, it's perfect in any context.
Other popular dishes include freshly-caught seafood, mezze, olives, and delish kebabs. 'Souvlaki', barbequed meat kebabs, are another unmissable delicacy, alongside 'moussaka', a delicious eggplant-dish filled with meat and potatoes, or 'kleftiko', a succulent leg of lamb.
As you holiday in Cyprus, do watch out for the 'kafenes'! These traditional cafés preserve an archaic culture of being male-only, prohibiting women from entering. If you're travelling in a mixed group, it might be best to avoid disappointment by planning around them.
Where should you stay during your holiday in Cyprus?
During our visits to Cyprus, we at Fish&Pips have carefully handpicked our favourite hotels. Families are well-catered to, making them immensely popular with children. Both oozing elegance and class, they each make a fantastic option during your stay.
A contemporary 5* waterfront hotel, Almyra is surely a breath of fresh air for anyone hoping their holidays strays away from the ordinary. Situated within eight acres of manicured gardens directly on the Paphos promenade, the hotel overlooks the seafront.
Chic, cosmopolitan, and minimalist in design, Almyra experienced renovations in March 2020 to ensure it maintained high standards, injecting a 'splash of humour, a pinch of playfulness, and a healthy dose of soul'.
It's the perfect location for those looking to really enjoy the flavours of Cyprus, from wine tastings, tours, and cooking lessons to olive pressing and pomegranate workshops. Additionally, the remarkable UNESCO heritage site of Paphos lies within walking distance, with a vast number of experiences available!
Another 5* retreat, towering majestically over Chrysochou Bay from the island's undulating hills near the West Coast. Designed as an exclusive Greek village, with a square and traditional chapel, it sits in 20 acres of gardens, with an award-winning spa, and lawns and pools that slope all the way down to the secluded private beach. Mediterranean living scarcely gets more appealing.
The warm and inviting turquoise waters of the bay play host to sailing, diving, paddle boarding, kayaking and more, while the choice of land-based activities is impressive. This unspoilt part of Cyprus is bursting with secret locations to discover, from dense forests to natural grottos.
Anassa also prides itself upon fine dining. The only hotel in Cyprus to freshly prepare its own cheese, breads, pastries, jams, and sauces, it makes for a culinary delight produces utterly authentic flavours.
When should you holiday in Cyprus?
Cyprus has been gifted a fabulous climate year-round, so when you visit is entirely dependent on what you're looking for. As natural sun-seekers who enjoy a little activity, our favourite months are May and June. Here, it's remarkably dry and positively warm, occasionally teetering into the 30's, but remains cool enough to stretch your legs and explore.
Visiting Cyprus during shoulder-season is a valuable way to avoid the crowds, too. From April to mid-June, September and October, you'll encounter quieter beaches with no less sun.
Travelling in Springtime can also make for a fantastic holiday to Cyprus. Often starting as early as February, expect a little more rainfall, though not much, and mild temperatures in the low 20's. Crowds will have thoroughly depleted, but it's an unparalleled time to witness wildflowers erupting into bloom. The Besparmak Mountains and hillsides stretching towards the Akamas headland are blessed by an abundance of natural life and vibrant colours.
For purist sun-seekers, there's no comparison with July and August. The clouds disperse, the temperatures soar, and the glistening waters slowly heat to be tantalisingly inviting. Prices might inflate, but the quality never dips, and the weather proves flawless.
Experiences during your holiday in Cyprus
A wealth of activities are waiting to be enjoyed in Cyprus. Regardless of the season you visit there'll always be loads to see and do!
We would have to recommend a sightseeing tour. From the impressive monasteries and churches to the staggering Tombs of the Kings, Cyprus hosts some unbelievable history. It's even said that swimming around Aphrodite's Rock, reported as the Goddess of Love's birthplace, will bring you good luck. The entire town of Paphos is absolutely beautiful, guarded over by an ancient castle.
During the spring, hiking and biking routes into the hills are completely beautiful, including to Mount Olympus, whilst water sports grow very popular during the summer. Cyprus is also home to one of the most attractive wreck dives in the world, in Zenobia.
Special Cyprian Experiences
Of the many reasons we love our handpicked hotels, one important feature is the incredible experience packages they offer. Not only are they relaxing and spiritually enriching, they'll help you better understand the surrounding landscape and local cultures. Amongst the many on offer, here are our favourites.
Secrets of the Vine – unlock the various mysteries of Cyprus' vineyards, escorted by the hotel's internationally-recognised Sommelier. Spending half a day visiting 'Vineyards Near the Sea' to discover indigenous whites, you'll then venture towards the 'High Altitude Wines'. Along the way, you'll also meet the passionate winemakers helping to energise the industry.
Almyra Unearthed – a brilliant and novel way to enjoy the local produce. Try your hand at picking and pressing olives into oil, harvest grapes (and sample some of their fermented juice!) and collect all manner of fresh fruit like plump figs, oranges, mangos, guavas, and apples. It's even possible to participate in a pomegranate workshop.
Learn Cyprian pottery – want to create something more material than memories? Try out a one-on-one (or with a group) pottery lesson with Avgoustios, a native Cypriot mastering the craft over thirty years. With all supplies provided, you simply have to bring your artistic vision – your masterpiece will even be glazed and shipped home for you!
A Shaman Couples Experience – discover inner peace with your partner, surrounded by the tranquillity of Anassa. Shamanism is an ancient, spiritual practice utilising traditional methods to help in healing and restoring balance, perfectly enabling couples to reconnect.
Stargazing – a truly unforgettable journey. Step under Anassa's unobstructed night sky to a dazzling array of stars, and enjoy a night guided by an expert from the Cyprus Astronomy Organisation. Let your mind wander, as you gain a deeper understanding of nebulae, galaxies, and the myths enshrouding them all.
Getting to your holiday in Cyprus
Realistically, the best way to travel to Cyprus is flying. Four international airports are spread across the island, and are well-connected with other European destinations. Several aviation companies operate from London, with a flight time of a little over 4 hours and 30 minutes. Of course, if you're arriving from further afield, like the US, you will have to transfer through Europe.
Alternatively, there are ways to reach Cyprus without taking to the sky. Whether you're afraid of flying, or looking to extend your trip and tour other attractions of the Continent first, planes are not essential.
Unfortunately, the prospect of simply driving does have to be ruled out. But if you're determined to avoid flying, it's possible to catch a ferry to Cyprus from either Greece, Italy, or Turkey. Links with the former were actually suspended in 2001 owing to unrest in Israel, the ultimate destination, but resumed in May 2021.
Once you have arrived in Cyprus, there are car hire facilities available. Should you want to travel with your own vehicle, your best chance is catching one of the routes from Italy.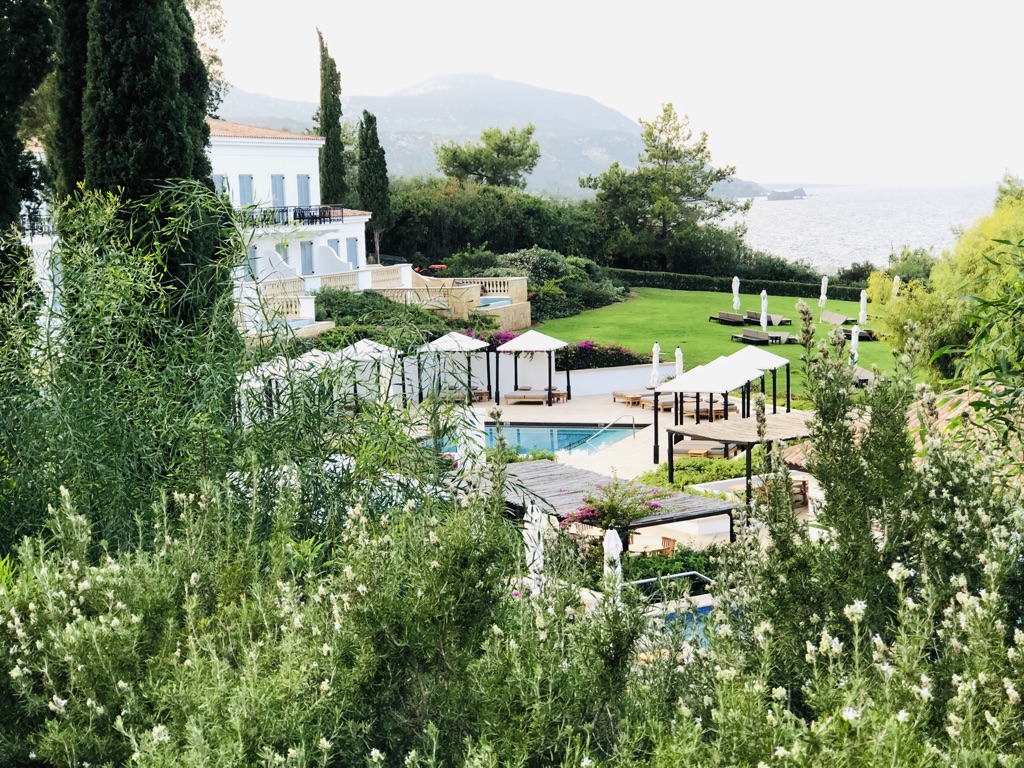 We love Cyprus and want to help create your perfect holiday in Cyprus! Talk to one of our friendly experts today, or explore our Cyprus properties.