Sail Around Paradise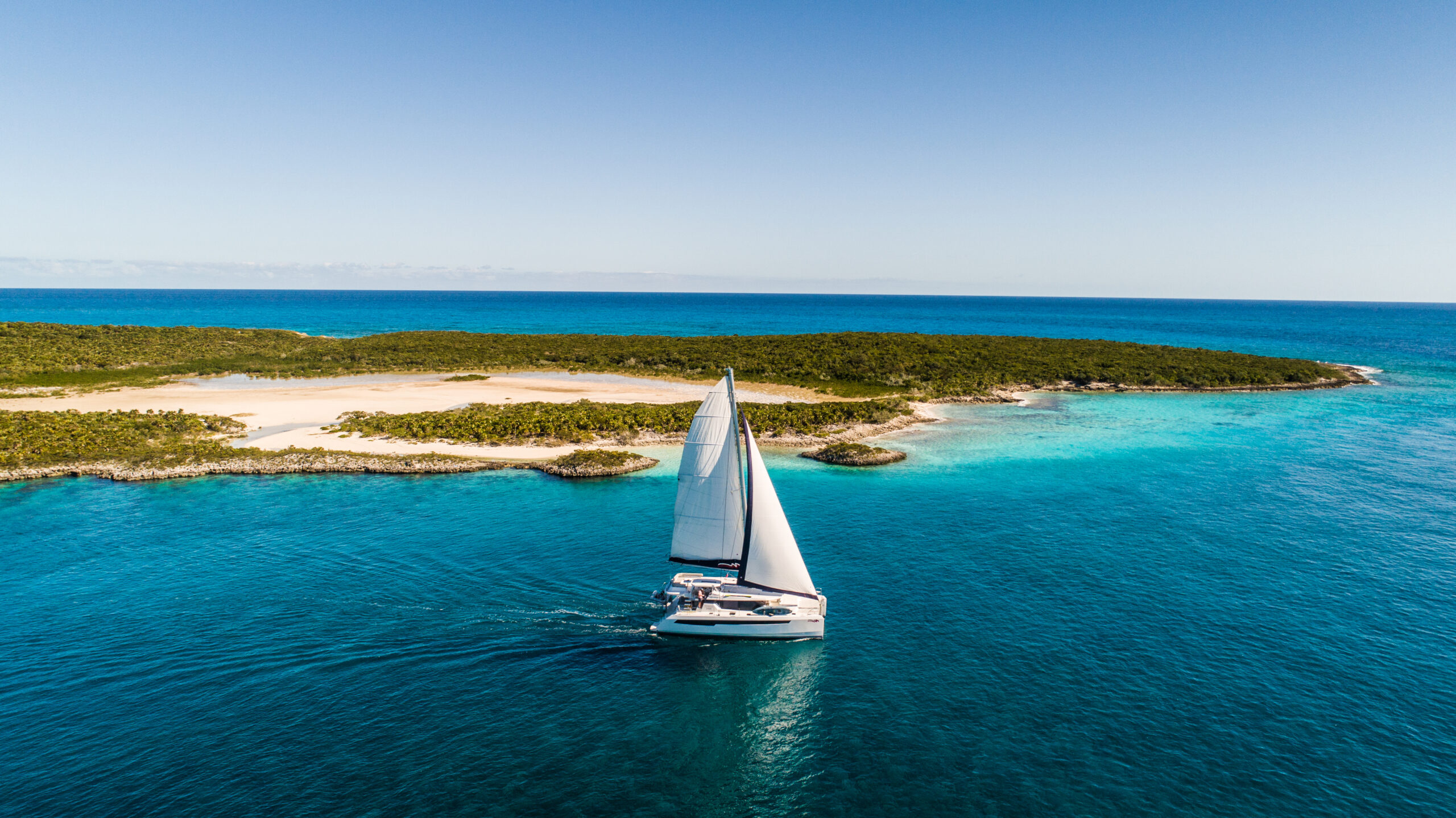 If any far-flung islands could perfectly embody the surreal blue, tropical-rush of green and ivory white sand components of paradise, it's the British Virgin Islands. With 60 islands, we believe that this beautiful corner of the Caribbean is best explored from the water.
With F&P you're certainly in trusted hands! Our secret weapon – Islands and Sailing expert Clare – has years of Caribbean insider knowledge, and is crucially a keen sailor herself, with her own boat. As such, Clare is integral to navigating the charter itinerary process, tailoring trips to our guests' travel whims, and desired level of adventure for a holiday that will stay etched in shared memories for years to come.
Read on for some BVI inspiration and trip highlights.

Who is it best for?
Whether you are looking for adventure or a fly and flop, all of our sailing itineraries are totally bespoke and therefore perfect for anyone looking to unwind and embrace the crystal clear waters of the Caribbean.
Charter itineraries make for a varied, adventurous break – whether its mooring for a lobster lunch at the Cooper Island Beach Club, stewing in The Baths on Virgin Gorda or marvelling at flocks of pink Caribbean flamingos. Divers will be in their element, with various shipwrecks from the islands' trading history and kaleidoscopic marine life to flop underwater for, directly from the yacht or its tender. Active types will relish scenic hikes, while those wanting to really peer into the BVI's soul can anchor at Trellis Bay for Aragorn's Studio artisan market, where the sweet smell of fried fish clings to the warm air and beaches come alive in the evenings with fire balls along the water and live entertainment.

When is best to go?
With a steady wind, hot afternoons and an animated boating scene, December to April is known as the high season stretch for good reason. Saying this, the low season months (May, June and November) are when to go if secluded coves, quiet bays and sleepier harbours sound appealing.

Why we love exploring the BVIs by yacht
With flawless white sand beaches to flop onto, salt-infused villages to explore and just-caught grilled seafood to devour over drawn out lunches, the BVIs are treasure trove of culture, wildlife, phenomenal food and off-grid adventures.
We will curate an itinerary that's truly tailor-made to your tastes and desires; from swimming with turtles and anchoring in impossibly pretty, secluded coves for a beach picnic to exploring the islands' history of piracy and Dutch settlers, or venturing into their thrumming heart. We also know the prettiest bays for an eye-opening, pre-lunch snorkel and the most ravishing sunset spots (on deck or on land) across the islands. Clare is ready to share all her honest advice and expert knowledge with you.
And where yacht decisions are concerned, we have an impressive range of monohulls and catamarans (some fully crewed with a skipper, host and chef) up our sleeves. All generously sized to avoid cabin fever, complete with beautifully spacious decks and watersports equipment galore, guaranteed to keep everyone happy.
With 25 years in the travel industry, enthusiasm for being on the water and outstanding knowledge of the Indian Ocean, the Caribbean and sailing, Clare is ready to share her expert knowledge, recommendations and insider's tips with you.