Round Hill Hotel and Villas – Jamaica
Round Hill Hotel and Villas – Jamaica
Round Hill sets the standard for luxury travel and comes with a distinct pedigree. Built in the 1950s, it soon became a haven for royalty and celebrities – JFK wrote his inaugural speech here – and you just need to look at the black and white photographs in the cocktail lounge to admire the heady guest list. The discrete service for which it became renowned, still exists, and in fact, many of the staff have been here for decades. They remember your name and what you like to drink.
Laid out around a private cove, in one hundred acres of grounds, and with a backdrop of rainforest, it exudes sophistication and an easy elegance. It's a retreat for the discerning traveller, and one can easily see why guests return time and again.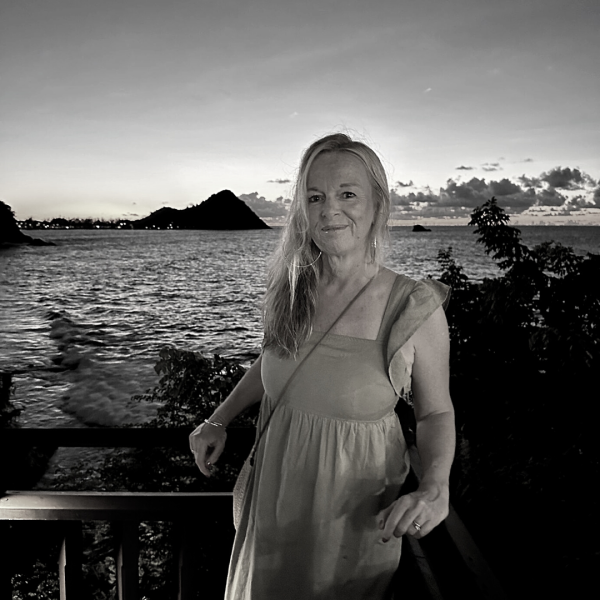 Clare
-
Sailing & Islands Expert
Get in touch
At A Glance
Luxury Hotel
Why We Love It:
For its timeless, low key elegance and playground of the rich and famous feel.
Style:
Caribbean chic.
Location:
Around its own cove on a promontory, west of Montego Bay – just 20 minutes from the airport.
Rooms:
Ralph Lauren designed ocean view rooms, suites and luxury villas.
Swimming:
A large infinity pool and a golden beach.
Children:
Absolutely – with two kids' clubs.
Accessibility:
Two rooms and two villas are accessible for guests with limited mobility.
Open From:
All year round.
Price:
Weekly price from £3,040 per room.
rooms
With the decoration by Ralph Lauren, who owns a villa himself here, expect crisp, colonial interiors, where the focus is on the view. Featuring bamboo four poster beds (some with two), white louvred shutters, comfortable seating areas, deep soaking tubs and each with an ocean view, they are all chic and luxurious. Rooms on the first floor have high, airy ceilings, and those on the ground floor come with large terraces, and many interconnect, whilst the Premium Oceanfront Rooms are just steps from the beach.
Tucked away in the grounds, the lavishly appointed One Bedroom Suites offer privacy and seclusion, and come with a private plunge pool. Each of the villas is unique in design and décor, ranging from two to six bedrooms, and all with spacious living areas, inside and out. Most have private pools, whilst others are close to the resort's main pool.
food
Dining at Round Hill is one of the highlights of staying here. Refined and elegant, the food showcases the island's produce, with many ingredients fresh from the estate's own kitchen gardens. Above the beach is the Seaside Terrace, where you'll find local Jamaican dishes and an informal atmosphere. Dress up for evenings at the Grill, where the chef works his magic with contemporary Caribbean fare.
The resort has three bars to choose from for sundowners and pre-dinner drinks, and diners enjoy theme nights and barbecue evenings. For guests staying in the villas, dedicated villa staff can prepare all meals. And if you're getting a little puckish late afternoon, there's no need to panic. Every day there's traditional tea is laid out, with cakes and sandwiches – enough to keep you going until cocktail hour.
activities
The private beach and bay beyond is really all you need for a week! The water is perfect for swimming, and you can venture out on a kayak, paddle board, water skis or Hobie Cat. The beach team can help you with whatever you want. There are boats you can charter, together with snorkelling and scuba equipment – the PADI recognized operation can teach beginners and offers courses for more advanced divers.
On land, there's a tennis court, where a professional coach can help improve your swing, and not far away, you can tee off on one of the island's many golf courses. The hotel runs a shuttle to and from the course at Tryall. A short walk through along the bay brings you to the Spa – an adult only haven. The head gardener gives tours of the grounds and there are fitness trails winding through the estate and daily wellness classes. Head out and explore Montego Bay, or further afield. Jamaica has lots for you to explore, and the concierge team are only too happy to organise tours for you.
family
It couldn't be more perfect for families, where children are wonderfully catered for. There's a packed schedule of organised activities, from water sports to beach games, jewellery making to tennis and Movie Mondays. The Pineapple Kids Club, for children between three and seven, and the 7-Up Club for those up to twelve, are all supervised by trained professionals, and there's a nanny service too. Many returning guests even ask for the same nanny.
The grounds at Round Hill provide families with vast amounts of space and freedom, and there are plenty of water sports for all the family. The glass bottom boat is always a winner.
sustainability
With its own organic kitchen garden, where much of the fresh vegetables and herbs are grown, to ensuring farm to fork practices and buying local produce, Round Hill has a clear sustainability goal. There are energy saving and waste reduction schemes in place and a commitment to reducing its carbon footprint. The hotel is also a major supporter of a local charity that provides relief to schools and healthcare institutions, providing support and scholarships.
In addition, it works closely with local scientists to rehabilitate and restore coral, and educate local fishermen and school children on the importance of this fragile ecosystem.
Location
Jamaica, Caribbean
Around its own cove on a promontory, west of Montego Bay – just 20 minutes from the airport.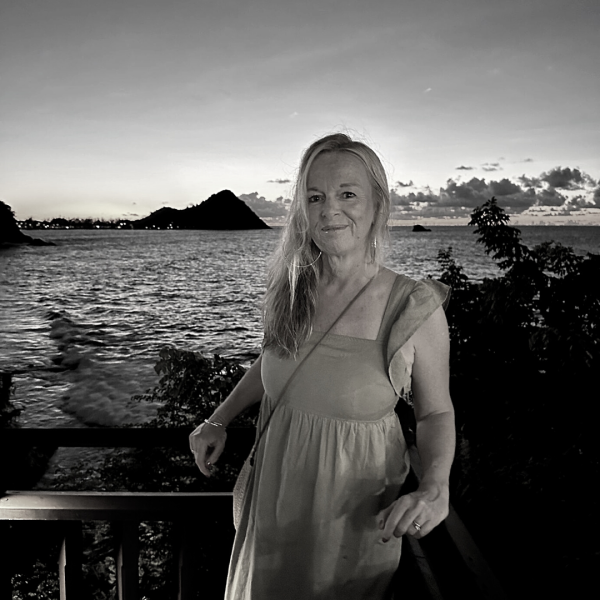 Clare
-
Sailing & Islands Expert
Get in touch