**Don't forget – Book before the end of June and save 10% on your booking price OR receive free ski passes for your group with our EarlyBird Special Offers!**
Book with F&P this winter and choose the perfect chalet to suit your group from our stunning collection. From the best luxury chalets in the world to the most affordable – Fish&Pips have something for everyone!
Fish&Pips are proud to offer a diverse range of boutique and beautiful chalets to our clients. Whilst each of our properties share the common factor of being situated in unbeatable locations, just metres from the piste and with their own unique features such as hot tub, sauna, terrace, and/or breathtaking view .. our properties are far from similar in style.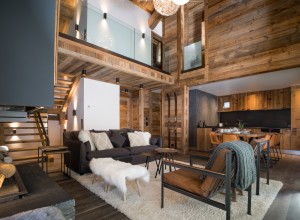 Chalet Le Koissou (Meribel Village, Catered, Sleeps 8-10)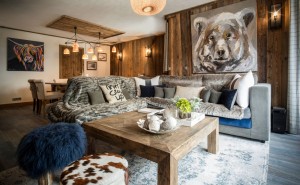 Chalet Imry (Val d'Isere, Self-Catered, Sleeps 8)
From the rustic charm of Chalet Du Guide to the modern and stunning new Chalet Le Koissou (formerly Chalet Braye) – there is a chalet to suit everyone among our collection.
Remaining a small company we are able to stay true to our core values, and when booking any chalet with us you will receive the same outstanding, friendly and professional F&P service from start to finish. Our award-winning chefs will treat you to unrivalled food in our catered chalets or you can tailor your self-catered holiday to your own requirements using our Self-Catered Upgrade selection.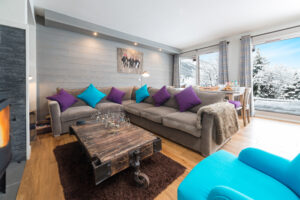 Chalet Le Christophe (Meribel Village, Catered, Sleeps 8)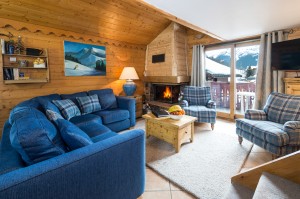 Apartment Chamois (Meribel Village, Self-Catered, Sleeps 6)
The below two articles from WeLove2Ski highlight how our properties can differ in both style and price. 
Our fantastic new Chalet Cerf Rouge was recently listed in WeLove2Ski's Best Luxury Chalets in the World: (http://welove2ski.com/best-luxury-ski-chalets-in-the-world)
Chalet Cerf Rouge, Meribel
'Chalet Cerf Rouge is in Meribel Village and has lovely views across the valley, as well as being a 350m walk to the Lapin piste and Golf chair-lift. The large open-plan living and dining space is both functional and beautifully decorated, and the five bedrooms all have super-king-sized 'hypnos' beds for the ultimate comfort, flat screen TVs and stylish ensuite bathrooms. There's also a private outdoor hot tub and Hammam. Sleeps 10.'
To contrast, our ever-popular little Chalet Arbe was listed in the Best Affordable Ski Chalets (http://welove2ski.com/where-to-ski/the-best-affordable-ski-chalets/)
Chalet Arbé, Meribel
'Newly decorated and located in Meribel Village, 80m from the high speed Golf chair-lift, Chalet Arbé combines convenience for skiing with stylish modern facilities. The chalet has three double/twin rooms, all with ensuite bathrooms, iPod docking stations and flat screen TVs. Bathrooms come with towelling dressing gowns, and chocolate bars are provided to take with you skiing.
Price: £695pp (January 13 and 20), not including travel.'
We very much hope that we can find the perfect chalet for you this winter. If you have any queries at all please contact Emma in the office who will be more than happy to assist.
**Book before the end of June you can save 10% on your booking price or receive free ski passes for your group with our EarlyBird Special Offers!**