Whether you are a professional or just enjoy recreational cycling, Mallorca is the perfect place for a cycling holiday. Combine a much needed holiday with your favourite activity and you stumble across one of the most notorious cycling destinations in Europe.
Why is Mallorca good for cycling?
Mallorca has perfect weather 300 days a year, a real mixture of terrain and due to the popularity of cycling, understanding drivers. You don't have to worry about rain, potholes or honking horns. Spend the day on flat roads cycling the whole island or push yourself to the test with steeper mountain tracks.
When should go?
Realistically, it depends on your preference. If you are solely there for the cycling, then the best time of year typically falls in spring and autumn as the weather is great but not too hot like the peak of summer. However, if you are there for a cycling holiday as well as some trips to the beach, then summer is still a good time as long as you're prepared for a sweaty ride!
There are cycling events that take place throughout the year that you might want to consider before booking. The Mallorca 312 takes place annually in late April and is one of the biggest sportive events where over 8,000 cyclists gather to ride the scenic roads alongside one another. The event caters for all levels of cyclists so you can opt to cycle 312km, 225km or 167km. The Mallorca 312 is a great way to meet fellow cyclists and socialise with likeminded souls. However, if you fancy a cycling holiday with slightly calmer roads then perhaps it is best you don't book around this time.
The best places to stay in Mallorca?
A lot of our villas in Mallorca have luxurious baths to soak those tired legs in after a good cycle. Check them out here to scout out your next holiday home! Some of our villas are also located in the perfect spot for those who want to get onto the main cycling routes in Mallorca. Villa Canacati is also a 30-minute cyle to Port de Pollença which takes you on similar routes with beautiful sea views!
We also have plenty of amazing boutique hotels that either provide or arrange bike hire and are surrounded by plenty of different routes. Finca Serena Mallorca is ideally situated on the central plain which is one of the most popular spots for cyclists and offers an exclusive tour led by expert cyclist. It also has great facilities to make your stay more comfortable like cycle lockers, personalised routes, sports nutrition, and you name it. Son Brull Hotel and Spa is another cyclist friendly hotel that provides free bikes (both standard and e-bikes) for its guests to use. For a leisurely ride you can cycle just 10 minutes to the pretty town of Pollensa and for those that want a more intense adventure, they provide full day packages with guides, high-end equipment and even include a picnic!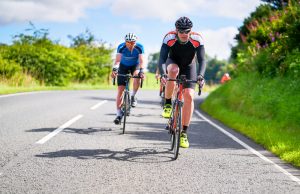 Written by: Abbie James
Imagery: Son Brull Hotel and The Body Camp