Carlisle Bay – Antigua
With a white crescent beach in front, and tropical rainforest behind, Carlisle Bay has one of the loveliest spots in Antigua. In fact, its location is so idyllic, that many guests don't even venture foot outside the grounds. Extensive gardens, palatial colonial style architecture, minimalist interiors, it's chic and discrete, yet unpretentious. The vibe is relaxed and service is most definitely with a smile. From every angle, your eyes are drawn out to the views of the turquoise bay, with Montserrat on the horizon.
We love how there's something for everyone here, with one end of the beach for families and the other for couples; no end of water sports and a simply fabulous Spa.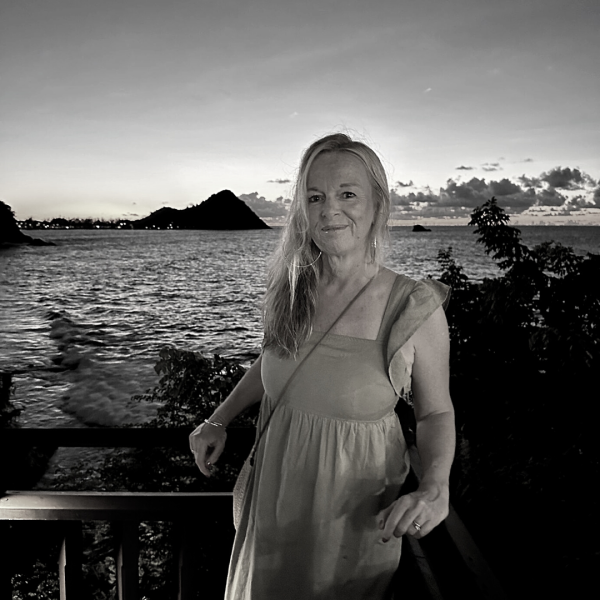 Clare
-
Sailing & Islands Expert
Get in touch
At A Glance
Luxury Hotel
Why We Love It:
For its beautiful sweeping bay.
Style:
Relaxed, modern Caribbean luxe.
Location:
On a stunning horseshoe beach on the south west of Antigua, overlooking tranquil turquoise waters & surrounded by rainforest.
Rooms:
87 ocean facing suites.
Swimming:
In the Caribbean's azure waters or the hotel's swimming pool.
Children:
Carlisle Bay couldn't be more family friendly.
Accessibility:
The hotel has good accessibility. Speak to us for any specific requirements.
Open From:
October - August.
Price:
Weekly price from £3,390 per room.
rooms
Airy, minimalist and supremely comfortable, all the suites at Carlisle Bay have views of the ocean, with balconies and covered terraces and double daybeds just beckoning out for you. Interiors are simple and contemporary in style, and all are supremely comfortable. 
food
There's something for every palate here and a good choice of restaurants that will definitely keep you going for at least a week. The open-sided Indigo on the Beach has a wonderfully relaxed feel, serving delicious food from breakfast through til dinner. Fresh, local seafood is always on the menu. The more formal East has an island wide reputation for Thai and Indonesian dishes, whilst the selection of sushi is seriously impressive. At Ottimo, you'll find pizza straight from a wood-fired oven and a great selection of Italian dishes.
For grown-ups only, the Jetty Grill focuses on local dishes, and grilled meats and seafood. And for a rum punch or two, head to Coconut Grove, the resort's beach bar.
activities
Not many resorts can boast nine tennis courts – so if you want to practise your backhand, this is the place to do it. And of course, there are plenty of water sports on tap too. Sailing, kayaking, snorkelling, windsurfing and paddleboarding are all available and all complimentary. There's scuba diving on offer and you should definitely take a boat trip around the coast or out to sea for some fishing. Wakeboarding, waterskiing and tubing are also available, just round the corner in another cove.
Rent a car and explore a bit of the island, or hire a guide to explore some of the local rainforest. The Spa is a complete haven of peace and relaxation, tucked away in the gardens, and with only six treatment rooms. With a plunge pool, sauna, juice bar and yoga pavilion, it's very easy to pass several chilled hours here.
family
Carlisle Bay is one of our favourite Caribbean family destinations. The beach and bay are the perfect playground for children, and couple this with the endless activities on offer, there's plenty to keep the entire family occupied. There's a kids' club for six month to six year olds, and organised activities for children from age seven to twelve during the school holidays. Caribbean Cool Kids Club is open seven days a week. The restaurants have kids' menus; there's a babysitting service and family films are shown in the movie theatre every afternoon.
sustainability
Carlisle Bay proudly holds an EarthCheck silver certification. Guests are encouraged to leave a green sash on the bed, instructing housekeeping not to wash their sheets, thus saving water. This is aided by low-flow showerheads, taps, and loos, whilst some water is sourced from rainwater catchments. Additionally, food is grown sustainably, and sourced from local providers wherever possible. Energy-saving CFL lighting has been implemented across the hotel too, equipped with motion-sensors to reduce energy expenditure.
Bottles, plastics, and kitchen supplies are also recycled to further reduce waste, whilst pesticides and insecticides have also been completely phased out. The surrounding community is also supported, by hiring locally and directing funds into local outreach programmes.
Location
Antigua
On a stunning horseshoe beach on the south west of Antigua, overlooking tranquil turquoise waters & surrounded by rainforest, just 45 minutes from the airport & a boat ride away from English Harbour.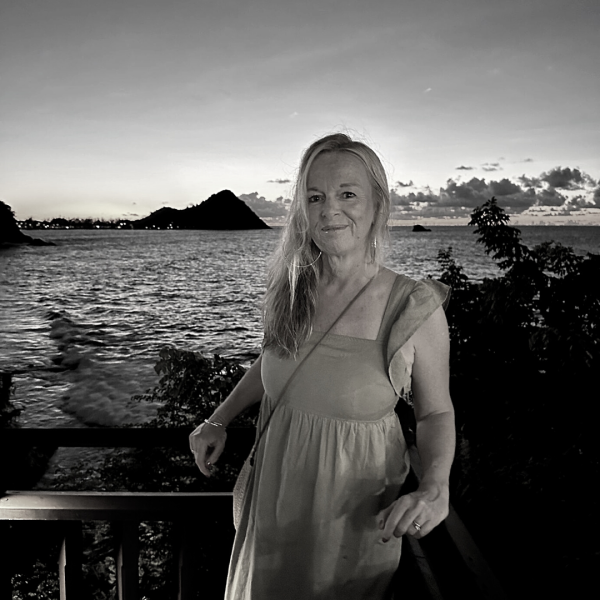 Clare
-
Sailing & Islands Expert
Get in touch