If you want to treat yourself to a naughty but nice breakfast then you should definitely try Rebecca's Brioche . . . . . .
For 2
For the French Toast
2 eggs
100ml milk
1 tsp ground cinnamon
1 vanilla pod (interior pulp only)
4 slices brioche
15g butter
For the Bananas & Walnuts in Gingered Maple Brandy Sauce
50g butter
2 bananas, sliced
1 piece stem ginger in syrup, thinly sliced
3 tbsp maple syrup
1 tbsp brandy
1 tbsp chopped walnuts
Make the French toast: whisk the eggs, milk, cinnamon and vanilla together in a large bowl. Soak the brioche slices for 1 minute in this egg mixture.
Preheat the oven to 180?C.
Melt the butter in a frying pan over medium heat. Remove the brioche slices from egg mixture and place them in the pan. Cook on one side until golden, then turn and repeat with the other side. Repeat with the remaining slices, adding a little more butter if necessary, and arrange on an oven tray.
Place the tray in the oven and bake for 10 minutes.
Make the bananas and walnuts in gingered maple brandy sauce: in another frying pan, heat 15g of the butter over medium heat and sauté the banana slices in it for 5-7 minutes, turning them to colour all sides. Add the ginger, maple syrup and brandy, and continue cooking for a further minute.
Remove from the heat and add the walnuts and the remaining butter to give the sauce a pouring consistency.
Serve 2 slices of toast per portion, topped with the bananas, walnuts and sauce poured over.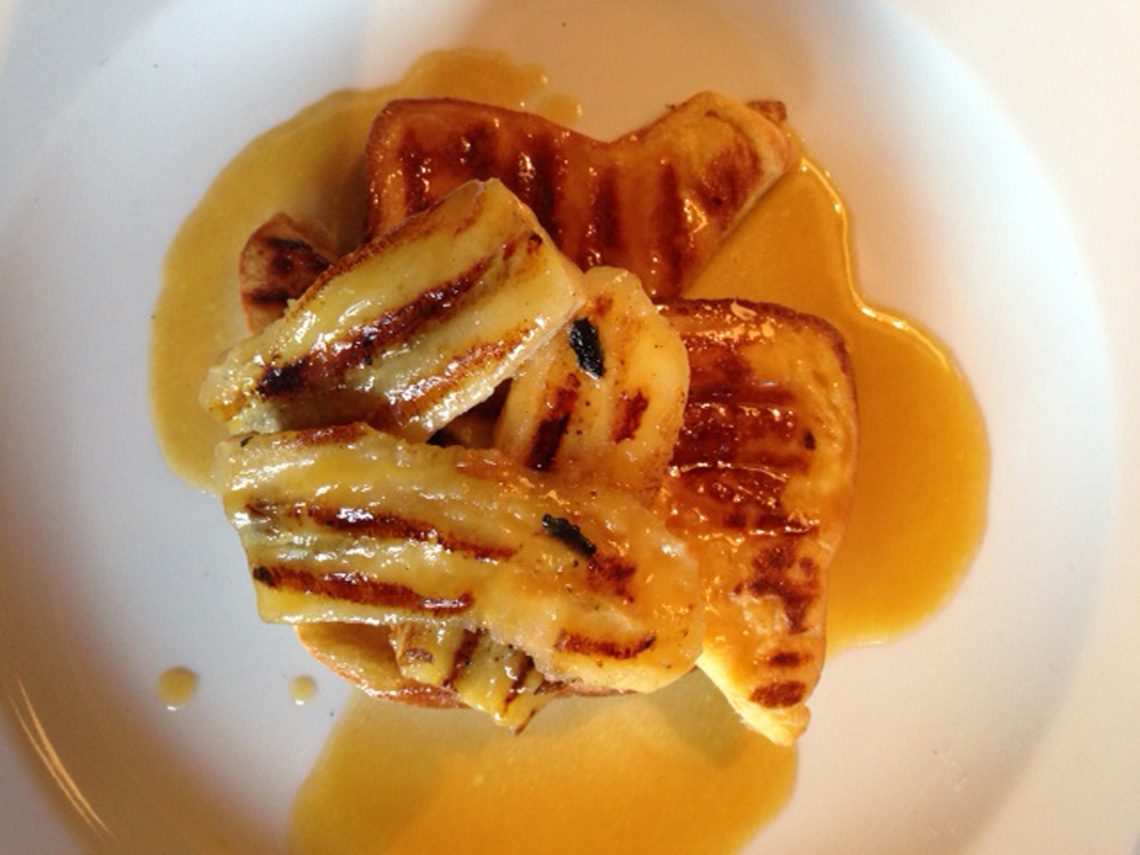 Enjoy!
Holly x