November is always a busy month and this year is no exception. With our largest collection of chalets to date (we now have 18) and a brand new team for this season it's been action stations making sure everything is ship-shape for Winter 16/17. A mega well done to Monika who has really hit the ground running and is doing a fabulous job in her new role of HR and Operations Manager!
We had a stand at the Telegraph Ski and Snowboard Show at the end of October which was a great success. Following that, Holly and Monika headed out to resort (joining Fleur who is already based out in Meribel). Training is well underway now and we can't wait to get going with first guests soon.
Back in the UK we have had our new staff introduction day, Philippa and Emma attended the 3 Valleys networking event at the Shard, and with all the recent and incredible snowfall things have been hotting up sales-wise. If you still haven't booked your chalet for this season then get cracking as weeks are flying out. Don't forget about our special offers – valid until the end of this month only!!
In other news Chalet Braye has undergone a major transformation this summer and is looking fabulous!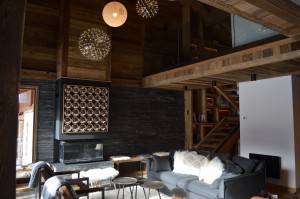 The new and improved Chalet Braye!
Chalet La Tourterelle now has a brand new sauna which we're sure will be a very welcome addition to the chalet!
Ex F&P'er and now Trinity (with it's recently acclaimed Michelin Star!) chef Bec kindly came out to resort and trained up our Val d'Isere chefs for this season! A few of their creations:
Meribel training commenced today with our mega new team!
Meribel looking snowy!