Secret Bay – Dominica
Secret Bay is rainforest luxury like no other. Nestled on the cliff top amongst the trees, facing west out over the Caribbean, it is pure escapism. A handful of beautifully designed luxurious villas, with one hundred and eighty degree views of the sea, and hidden in the canopy, offer guests total privacy, and make you feel a million miles from everyday life.
Sit back and let your dedicated villa host and the concierge service take care of your every need, from preparing breakfast on your veranda, to organising any amount of private island experiences. Dining is simple and delicious, with local produce created into exceptional dishes. Whether you spend your days in a hammock, wandering down to the secluded beaches or exploring Dominica, Secret Bay is perfect for romance and adventure.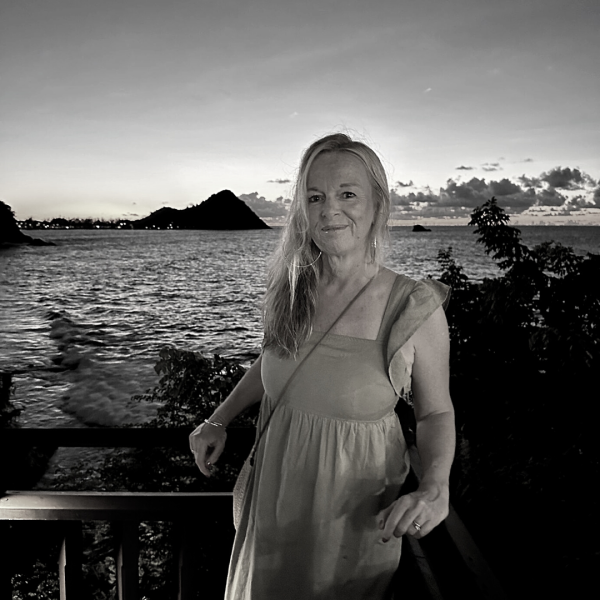 Clare
-
Sailing & Islands Expert
Get in touch
At A Glance
Boutique Hotel
Why We Love It:
For its remote location, you really feel like you've found THE secret bay.
Style:
Rainforest eco chic.
Location:
On a secluded clifftop promontory, nestled where the rainforest meets the azure Caribbean Sea, on the north west of Dominica.
Rooms:
12 tree house style villas with plunge pools.
Swimming:
In your private plunge pool, the hotel pool or head to 1 of the 2 beaches. There is also a secret beach (which we love) accessible by a 5 minute swim or kayak.
Children:
Adventurous older children will remember Secret Bay for the rest of their lives. There are no specific facilities for children.
Accessibility:
The hotel isn't ideal for those with reduced mobility due to hilly surroundings.
Open From:
All year round.
Price:
Weekly price from £5,600 per room.
rooms
These beautifully designed and crafted open air villas are some of the most amazing we have seen anywhere. They embrace the forest and ocean that surround them, offering total privacy and intimacy. Each one has a plunge pool, outdoor rainforest shower, enormous covered decks with hammocks and daybeds, fully equipped, modern kitchens where a chef can privately cater for you, and each comes with its own host. The most impressive and our favourite is Zabuco 1 – the honeymoon villa – right on the tip of the promontory. With panoramic views – you'll have the most romantic sunsets ever from your secluded deck.
food
We love the simple 'no menu' concept at Secret Bay. The chef sources local ingredients daily – from local markets and fishermen, as well as foraging from the property itself, and creates exceptional, innovative dishes. It's what is called the "Island Harvest" menu. Eat at the romantic Zing Zing Restaurant, with its deck setting overlooking Tibay Beach, or your host can arrange for a private chef to prepare a lavish in villa breakfast or dinner.
Your villa is stocked with fresh fruit and an organic breakfast basket and you can have your fridge stocked by arrangement with everything you need. Top tip – the pastry chef here is amazing.
activities
Although this is a place to reset and recharge there are plenty of activities both at the hotel and in the surrounding area. Go swimming and snorkelling or try scuba diving; discover the magical sea cave; go kayaking or paddleboarding; follow one of the nature trails or go hiking; join a cooking lesson or Yoga session; head to the spa; go horse riding or bird watching or whale watching; head out on one of many island excursions to visit waterfalls, ride down the Indian River, soak in the hot springs and the visit the Boiling Lake.
Dominica is a jungle and water playground, with so much to explore. You have everything at your fingertips in your villas, making it very tempting to lounge on your deck, just soaking it all up. Wander down to the beach for a yoga session, or to the wellness pavilion and Spa for a treatment or therapy. There are kayaks, paddleboards and snorkelling equipment for guests to use and a very spoiling choice of beaches. If you're an experienced diver, there are some good sites further south near Roseau. Secret Beach is only accessible by boat, but you can kayak round or swim. We really recommend venturing around Dominica – taking a boat with a guide down Indian River is the best way to see the local flora and fauna. Or be guided on rainforest trails and have all its magic revealed. There are boat excursions from Secret Bay, where you can snorkel and learn to fish. You'll then get to cook your catch, Caribbean style, on your return. If you're up for a long but rewarding hike, then take a packed lunch and walk to the Boiling Lake – a natural phenomenon and the second largest in the world. The volcanic interior is full of waterfalls, trails and beautiful vistas, whilst the coast is dotted with quiet and unspoilt fishing villages. It's an extraordinarily beautiful island and well worth exploring.
sustainability
Built entirely from sustainably sourced tropical hardwood, all the lodges at Secret Bay embrace nature and are named after indigenous trees, with the furniture made by local craftsmen. The bathrooms are stocked with local handmade soaps, and your kitchen is full of jams and sauces from the island. There's a water filtration system and no food wastage. There is a zero tolerance for single-use plastics, guests are given a reusable, glass water bottle on arrival.
Food sustainability is taken very seriously – everything is traceable, and as it is all locally produced, the island economy benefits. Guests can also take part in the hotels Coral Restoration Project, a hands on experience rehabilitating and planting new coral. During the pandemic, the chefs sent meals daily to the local hospital.
Location
Dominica
On a secluded clifftop promontory, nestled where the rainforest meets the azure Caribbean Sea, on the north west of Dominica, an hour from the airport & 10 minutes from Portsmouth. Fly to Antigua or Barbados, then take a connecting flight to Dominica.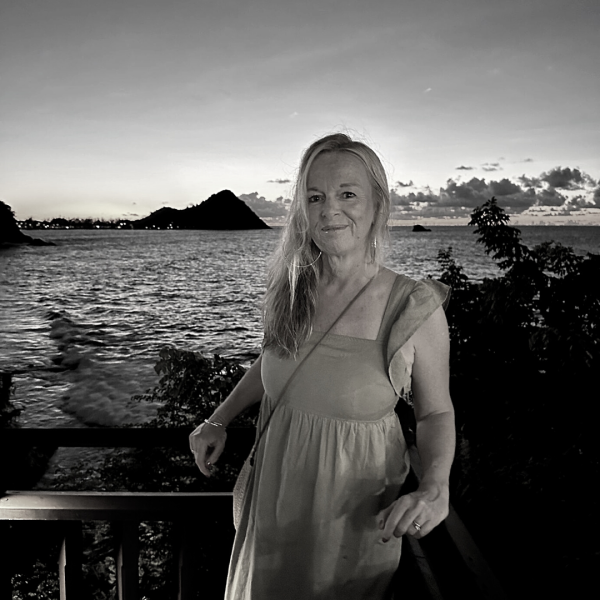 Clare
-
Sailing & Islands Expert
Get in touch