Dubai has always traded in the biggest and best – known for its knockout malls, mirage-like skyscrapers and man-made islands. In this faraway land (a mere 6 hours flight with serious winter sun caché) you can whoosh up to the top of the world's largest building, marvel at the world's largest indoor gold souk or swim in the world's highest pool, carved out on the top floor of the Palm Tower with 360 views. But just beyond the excesses and superlatives of this vast desert city lies the eerily infinite dunes, pounded by nomadic hooves, and impossibly soft sand that tips into exotic, warm waters. It's this juxtaposition of Middle Eastern desertscape and a sudden jolt of mega-modernity ('the Vegas of the Desert') that makes Dubai so intoxicating. This, along with the family-friendly elements, where waterparks, immersive workshops and an abundance of cultural jaunts keeps boredom at bay, not to mention the various theme parks, Kidzania and an Underwater Zoo.
With all this bonkers variety and exoticism in mind, we're thrilled to be adding Dubai to our list of expert destinations, with our tailored itineraries carving out the very best experiences for you, in a land brimming with them.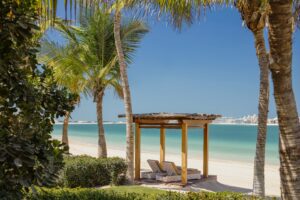 Fly and Floppers
Dubai's winter sun promise is all the sweeter for its easy 6-hour flight time. With a summer that will go down in history as one of Britain's poorest, a good dose of vitamin D during the darker autumn days, is not to be underestimated. Nor is flopping onto a sun lounger at one of Dubai's wow-factor hotels, where service is tip-top and menus cater to a global palate, and giving your brain and body a chance to recalibrate. Most of these hotels (such as One & Only the Palm and Atlantis The Royal)  spill onto their own private beaches – which in Dubai are the pristine, powder-soft sort and all remarkably safe. And while Dubai itself is a trove of activities, high-energy entertainment and shopping, you'd be forgiven for dropping anchor in one of these mega-hotels, whizzing the children round the waterparks (some even have in-house aquariums) and whooshing up to the roof terrace for sunset cocktails or a trippy swim with panoramic views over the desert city. Should the siren call of the mall strike at any given moment, the world's tallest tower – the Burj Kalifa – is located right next to the Dubai Mall (shopping on steroids), so you can tick off two of the city's superlatives in one sweep then retreat back to that beach spot in time for sundowners.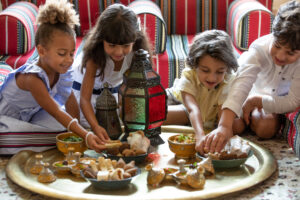 Families
Families who've yet to visit Dubai, or may not consider it as the holiday for them will be bowled over by just how much is on offer for the sprogs. The breezy 6-hour flight is a boon for those who've schlepped with their broods to the ends of the earth (laboriously) for a blast of winter sunshine. From the extraordinary Atlantis Waterpark (all the slides, shoots and sprinklers a small person would ever hope for) to the Dubai Park and Resorts (The Middle East's largest integrated theme park featuring the likes of Legoland, Motiongate and live shows), it's impossible for a child to experience anything close to boredom in this desert city. When not diving into Dubai's various world record-breaking attractions, most hotels here are exemplary in the family-friendly department, with plugged-in kids clubs, superb children's menus and plenty of pool space carved out for the tots. Those with more adventurous broods can spill out into the desert for safari or camping under the stars, while back in the city, those with tinies can take a breather in hotel spas or for rooftop suppers while their little ones are with trusted babysitters organised by the hotels.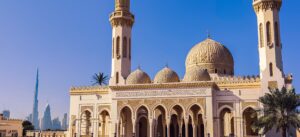 Culture vultures and city dwellers
Urbanites who unashamedly relish the fruits of city life will love Dubai's unique mix of culture and pool time. Having fuelled up on the city's famed brunches, hot ticket attractions await such as the milky stone  Jumeirah Mosque (open to non-Muslim visitors), the Ain Dubai (the world's largest observation wheel) and Sky Views – the vertigo-inducing glass-bottom tower that soars above Downtown Dubai. Cultured travellers should prebook tickets to the Dubai Opera or La Perle – an edge-of-your-seat performance featuring acrobats and death-defying stunts – and carve out an afternoon to retune their nose at Dubai's Perfume House Museum, where Arabic perfumerie heritage is explored. To offset all the zany modernity, venture into the Bastakiya Quarter for a glimpse at the Dubai of yore, before the vast skyscrapers began their dizzying ascent. The 19th century trading hub (for textiles, spices and precious stones) is now an artisanal enclave of cafes and independent shops, as well as being home to the Majlis Gallery and its trove of head-turning Middle Eastern Art.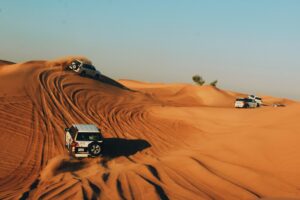 Adventure-seekers
Dubai may cater well to the fly-and-flop brigade, but it lures in the adrenaline junkies and intrepid types in equal measure. From gliding through the sky beside falcons in a hot air balloon with desert wildlife roaming the ochre stretches below (courtesy of Balloon Adventures Dubai) to 4×4 desert safari and camel riding, the spring-tingling experiences are one a penny in this corner of the Middle East. The surrounding, eerily beautiful desert offers glamping or luxe nomadic experiences that feel worlds away from the city's metropolitan buzz, with desert-safari a must-do while here, particularly with all the thrill-seeking trimmings such as quad biking and sandboarding. Back in town, languid afternoons by the pool can be counterbalanced with bucket-list (and slightly bonkers) experiences such as diving into the world's deepest pool with Deep Dubai to explore a sunken city, or from slightly higher up with Skydive Dubai, free-falling over the city with far-reaching views over its beaches and skyscrapers as you tumble through the sky.
To start planning a trip to Dubai, WhatsApp or speak to our team of friendly travel experts today on +44 (0) 1306 264005 or email [email protected]. You can also book a slot in our calendar to get ahead and brainstorm ideas with one of our team.