Travelling in Autumn and Spring, outside the timetabled frenzy of school holidays, is all round more relaxing with fewer people, cooler days and appealing prices. A short hop across the Channel, Europe offers a treasure trove of options for the grown-ups. From wine tasting with world class winegrowers, or gourmet breaks, to peaceful sophisticated havens or endorphin-boosting action-packed itineraries to challenge and exhilarate, we have plenty of suggestions for everyone.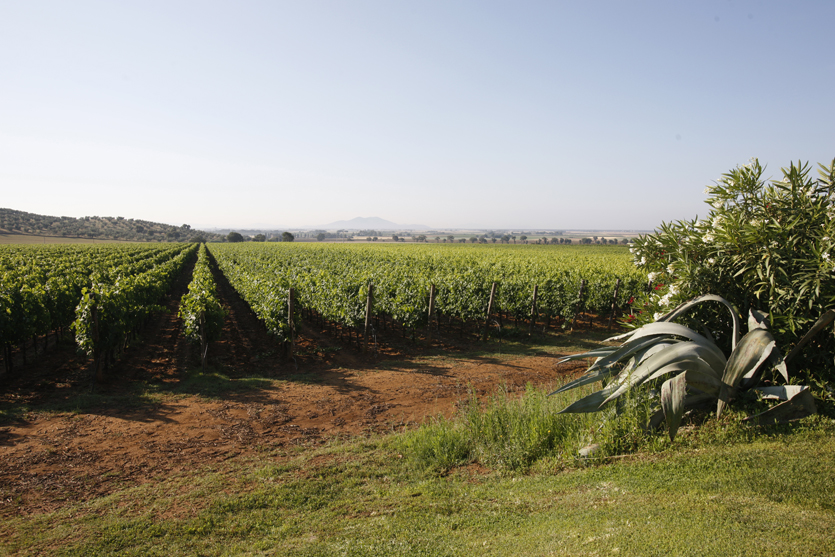 For those that love a tipple – Go wine tasting
Calling all oenophiles! There is nothing better than experiencing the harvest; expect wine festivals and merriment, the celebration of new vintages, and the chance see winemakers in action. Spring is equally joyful; a time when vineyards come back to life for the season ahead. Head to the rolling hills of Tuscany, home to the iconic wines of Chianti and Brunello, and stay within the five hundred hectare estate of L'Andana – once home to the Grand Duke Leopold II of Tuscany – which produces its own wines and offers wine tasting and master classes (although be quick – it closes in November.)  While Villa Cora, in the heart of Florence, is well stocked with Tuscan wines and can organise visits to all the best wineries of the Chianti region. Or, what about eating in a 400-year old Greek Wine Cellar at Vedema Resort in Santorini? Here, wines are shaped by volcanic soil and wine cellars hand carved into volcanic rock to provide precious shelter from the heat.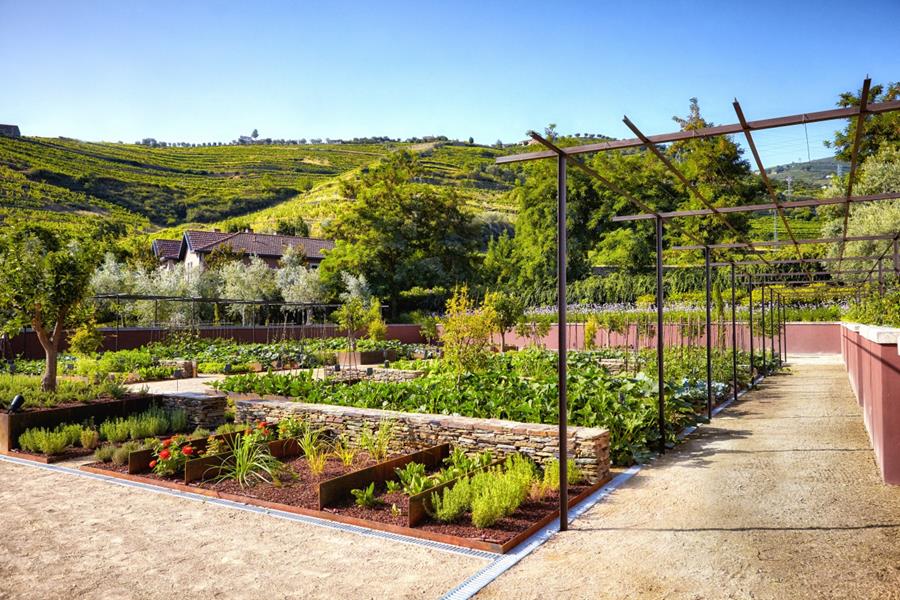 For the foodies – Indulge in farm to fork dining
If you are as passionate about food as we all are, these delicious gems are for you!  We love trying new dishes and exploring regional cuisines, and 'farm to fork' cuisine offers just this: seasonal menus bursting with fresh local produce which herald regional dishes. Portugal's diverse climate provides a rich variety of local ingredients year round so produce is bountiful. Six Senses Douro Valley, nestled in the oldest wine region in the world, has endless organic gardens; the seasonal tasting menu is out of this world (with a wine list of biblical proportions to match) and the open kitchen where you can see skilful chefs at work totally mesmerising. Sao Lourenco Do Barrocal is equally impressive with kitchen gardens overflowing with every vegetable and fruit you can think of. Sweden is also top of our list when it comes to produce. Homemade, local and sustainable traditional northern cuisine at Arctic Bath is hearty and wholesome – you can even forage for your own wild herbs and berries.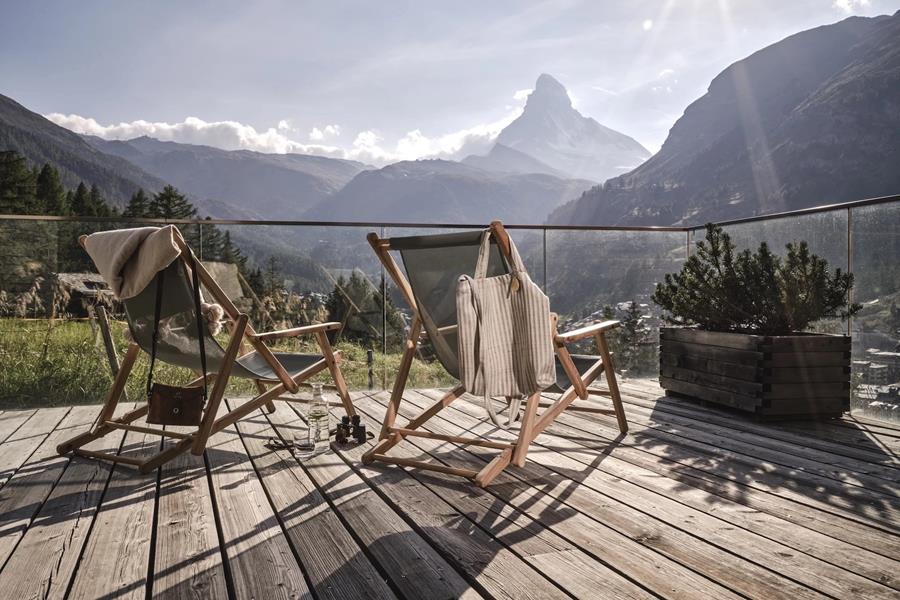 For those in need of some 'me' time
Whether you need to destress, detox or get the blood pumping, we have everything from serene spas, world class wellness retreats to action packed fitness in the most stunning locations.  For restorative luxury and sophistication, we can't recommend Maslina Resort in Croatia highly enough. With its philosophy of mindful luxury, you can hide yourself away, slow the world down with days of yoga and meditation and immerse yourself in their Wellness Programme.  For those wanting a bit more action there is nothing quite like fresh mountain air for health and mental wellbeing. We love CERVO in Zermatt for its endless hiking and biking trails, while its Mountain Ashram Spa will soothe any aching muscles. Adult-only (hurrah) Dolomites FORESTIS is another of our favourite high altitude alpine hideaways. Here, it is all about escaping and restoring, taking in awe-inspiring views across "the gateway to heaven" hiking in the beautiful Dolomites and indulging in ancient Celtic therapies.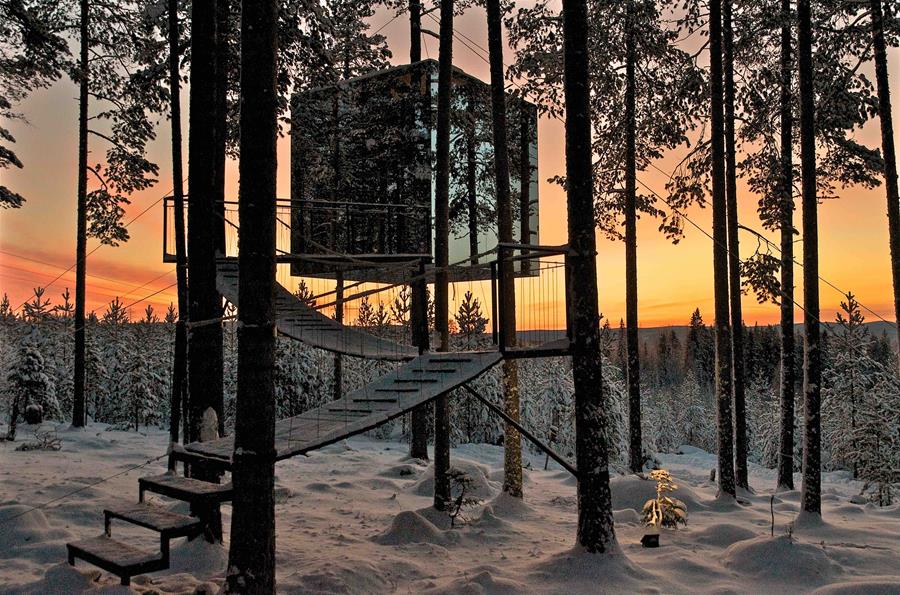 For those in search of adventure – Head to Scandinavia or Iceland
A la Viking, head North for otherworldly endorphin-boosting adventure. These countries boast breath-taking landscapes, majestic fjords and serene lakes, dense forests and snow-covered mountains; stunning backdrops for raw adventure which will push you to your limit. Iceland is such a place with everything from volcanoes covered by glaciers, black sand beaches, blue ice caves, geothermal pools. Hiking, horse riding, exploring hot springs and volcanic landscapes, fishing, sea kayaking or surfing are just some of the activities on offer here. Thankfully you have your own Experience Manager to tailor-make your own adventure programme at off the beaten track Deplar Farm!  And from one hut to another, Loggers Lodge in Swedish Lapland lies deep within the forest and is another dreamy escape from the everyday. Spend days hiking through nature reserves and forests, paddleboarding or kayaking on the lake, and wild swimming for the brave.  Treehotel is another favourite for tree living. Northern lights in Sweden are phenomenal and – similar to Iceland – best between August and March.
For those that love cycling
Milder temperatures during shoulder seasons are ideal for cycling and there really is nothing more serene than pedalling your way across pretty landscapes; no better way for spontaneous discovery. Mallorca is a paradise for cycling lovers with both spectacular coastal roads, as well as the more challenging mountain climbs in the Serra de Tramuntana. The dreamy 18th century farmhouse and adult-only Finca Serena is a bubble of rural tranquillity but not far from popular cycling routes. City cycling is equally fun and nowhere does it better than Amsterdam.  Here you can rent bikes and feel like a local while exploring every nook of this colourful city.  Stay at the Hotel de l'Europe – no better location on the banks of the Amstel for cycling all the way up the river to the village of Ouderkirk.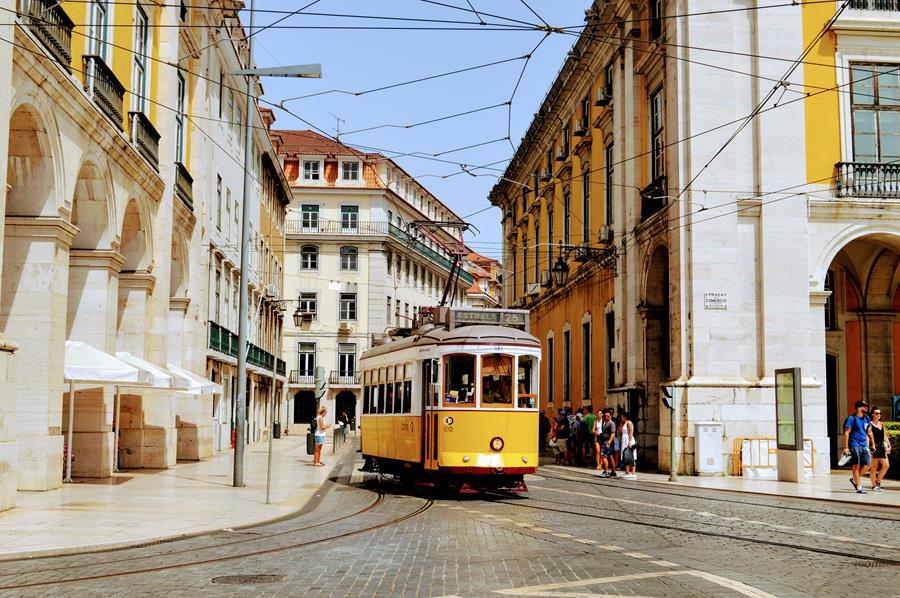 For the culture vulture's
Museums without the queues, art galleries to saunter in and long days of walking and soaking in the sights.. without anyone complaining! Culture breaks are an adult's game! Lisbon has so much to offer culture vultures – you will need days to cover all corners – from the iconic São Jorge Castle, to grand Jerónimos Monastery and the Tower of Belém. And nowhere better to stay than Hotel Bairro Alto slap bang in the middle of the trendy bohemian Bairro Alto district where you will able to feel Lisbon's true soul and beating heart.  Or what about Paris – an obvious choice, but for good reason – this beautiful city is a colourful canvas of history, art and romance with its iconic landmarks, art galleries and café life, and whether you opt for Montmartre, the Latin Quarter or the opulent Palace of Versaille, you can spend days walking and soaking it all up.  Hotel Des Grands Boulevards is a winner for the hip and trendy or Le Bristol for traditional grandeur.